By practising the principles of equity, diversity and inclusion at QAAFI, we seek to create a vibrant and inclusive environment that allows ideas to flourish, people to be empowered and our community to grow.
Women in Animal Science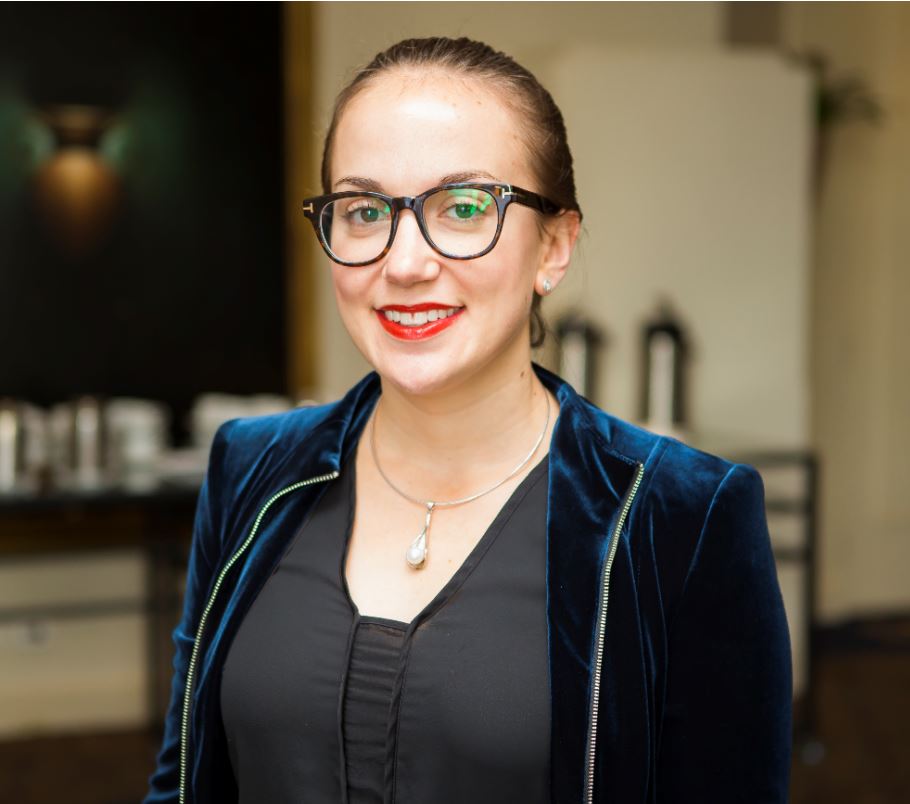 Dr Jill Fernandes
Jill is passionate about empowering people to make better decisions about the complex problems facing society. Within agriculture, she works in animal welfare, where she applies decision science to understand how people with animals under their care can make optimal choices based on available information. She is particularly interested in collaborative decision-making and evidence-based decision-making. Jill works with various stakeholders in industry, government, and the community on initiatives to improve the welfare of animals. She has been involved with the establishment of The Animal Welfare Collaborative (TAWC) and the UQ Partnership for Animal Wellbeing (UQ PAW). View Jill's research profile here.
---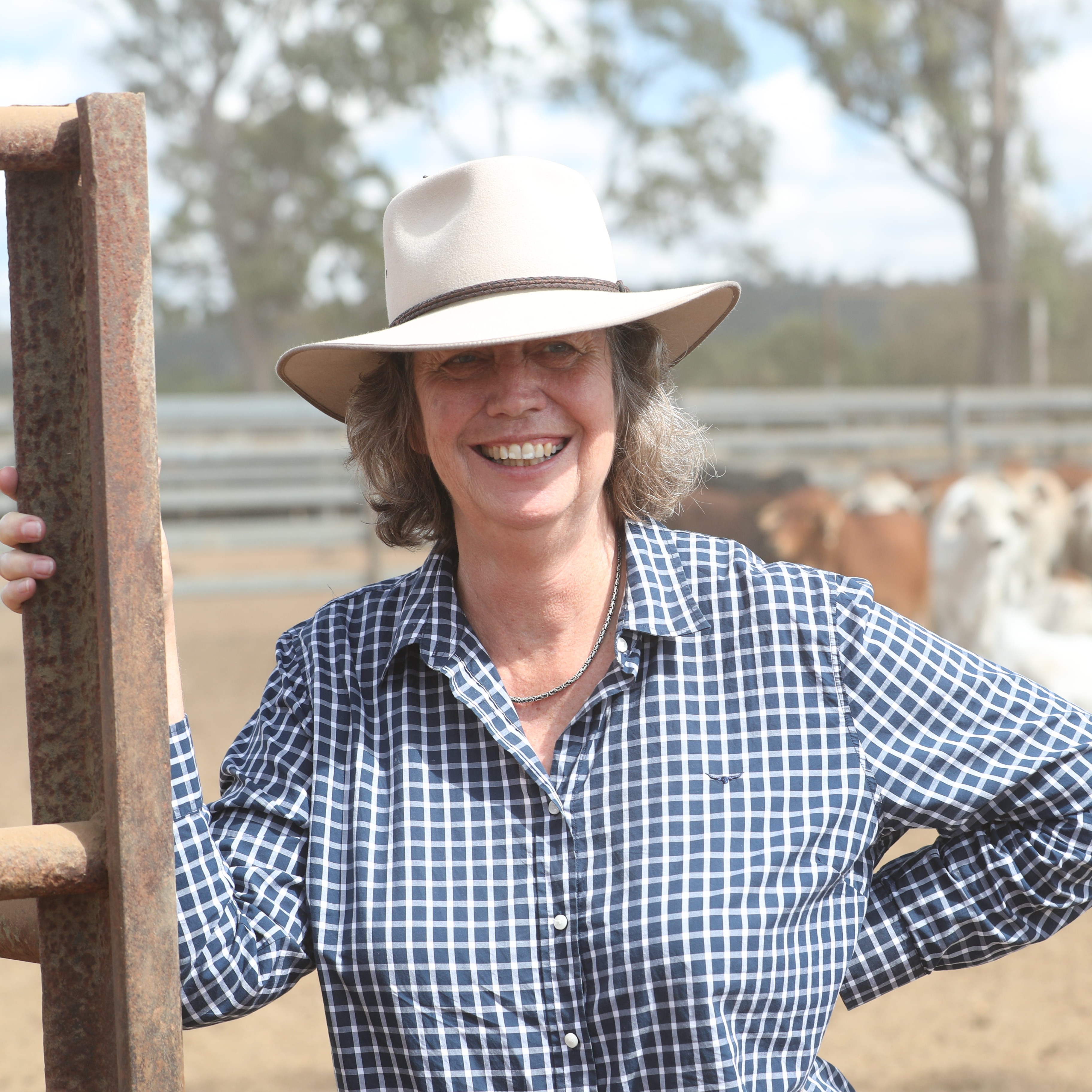 Professor Mary Fletcher
Mary's passion is the application of analytical chemistry to assist agricultural industries particularly northern livestock industries, but also diverse industries from grain production to honey. Her research investigates the effects of toxins of poisonous plants and fungi on animal production, food safety and trade. Currently she is leading a Meat and Livestock Australia funded project to manage the adverse effects of Pimelea, a native pasture plant which causes cattle deaths in western Queensland. View Mary's research profile here. 
---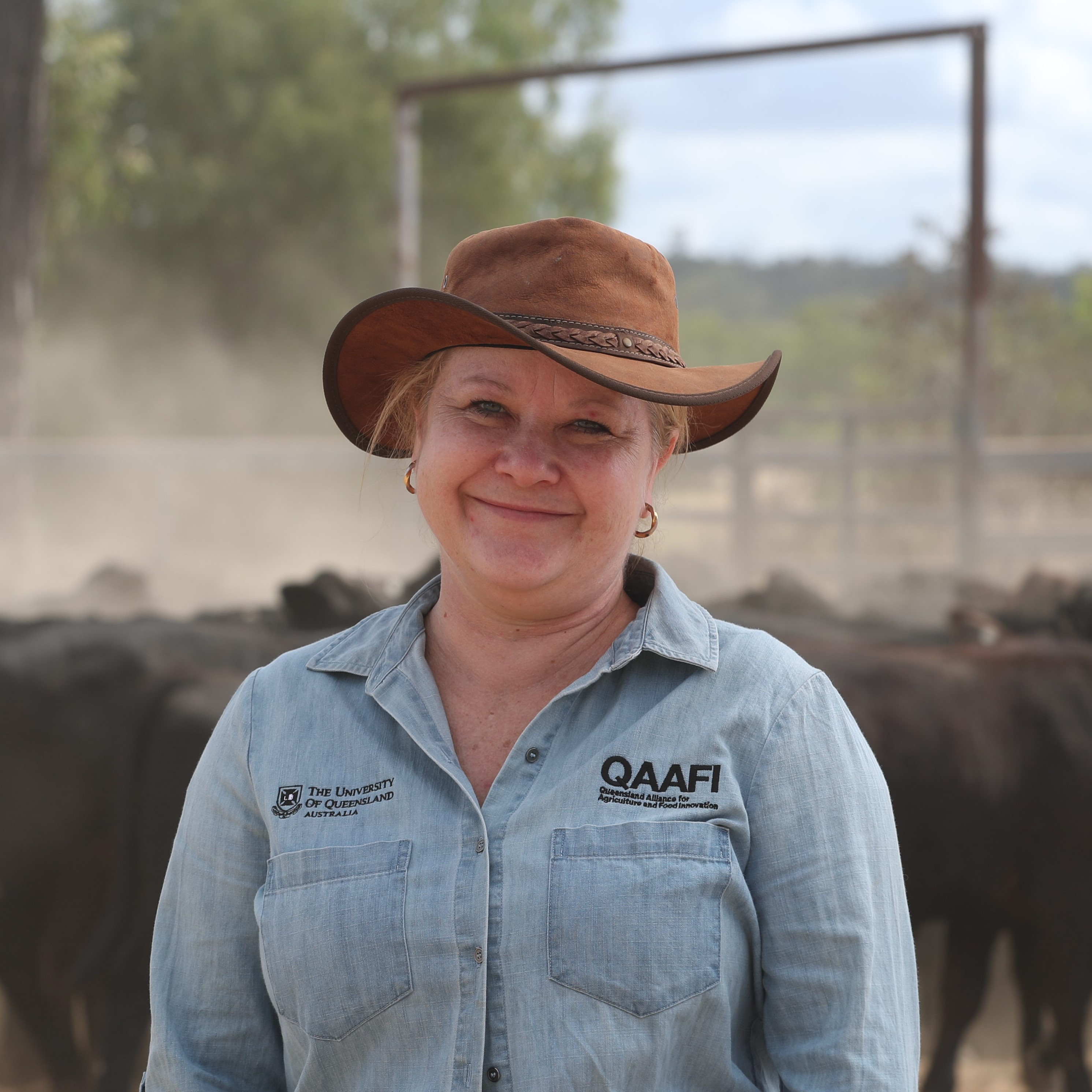 Professor Ala Tabor
Ala's passion is to use genomics and molecular tools to develop translational solutions for animal health. She has led research to develop patented vaccines (cattle tick and paralysis tick) and has a strong research portfolio associated with northern Australian bovine health including health biomarkers and pathogenic diseases. She is funded by industry including commercial companies and Meat & Livestock Australia and is passionate about diversity and inclusion in the workplace. View Ala's research profile here.
---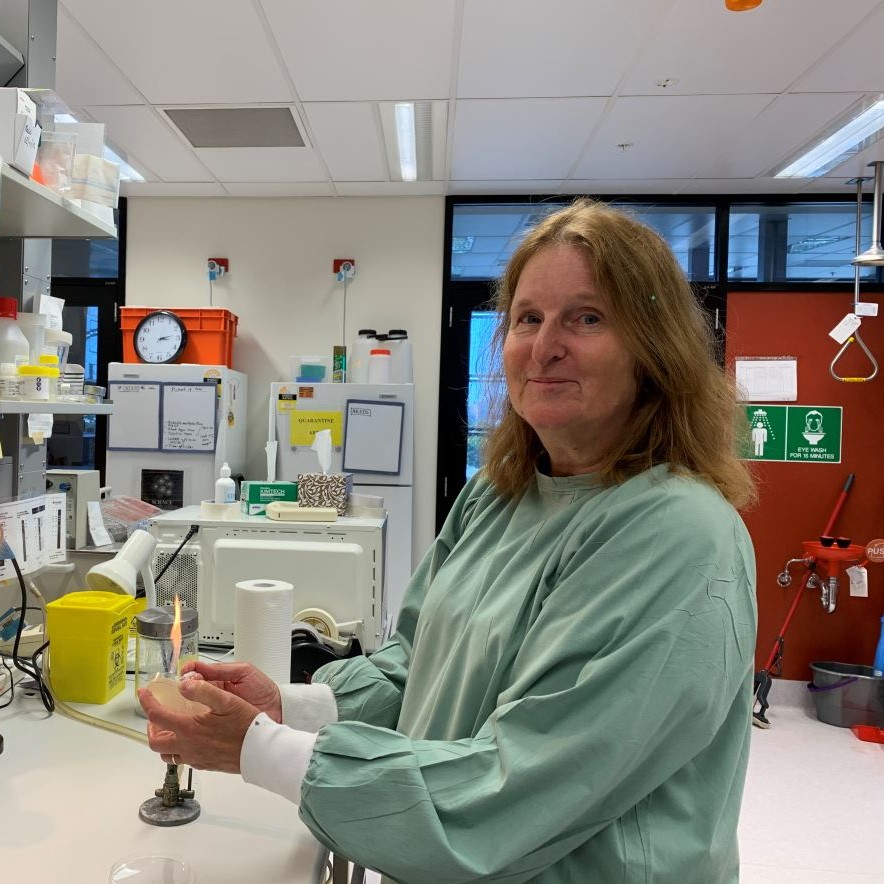 Dr Conny Turni
Conny's research is largely concentrated on bacterial respiratory diseases in livestock, especially Glässer's disease due to Glaesserella parasuis. Her major advances include development of a suite of diagnostic and support tools for the pig, poultry and cattle industries. Dr Turni is leading a national and international reference laboratory for respiratory bacterial pathogens where identification, serotyping, genotyping, sequencing and antimicrobial sensitivity testing is performed.Turni is currently working on the development of bead based assays to diagnose respiratory disease of cattle and antibiotic sensitivity. Her latest project is the development of a novel test to identify the new bacterial species. View Conny's research profile here.
---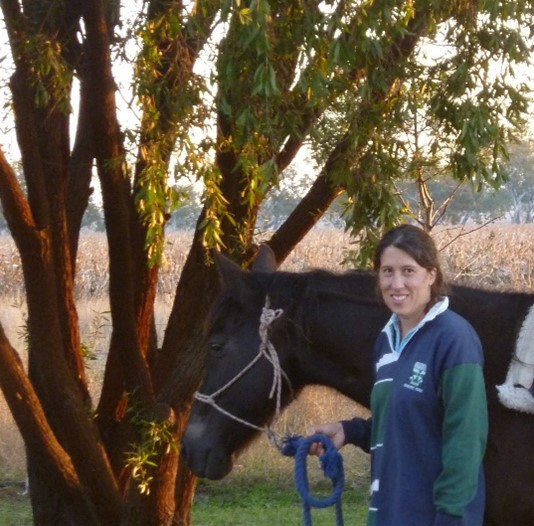 Christie Warburton
Christie is a second-year PhD student with the Queensland Alliance for Agriculture and Food Innovation. Her research interest is in the development of multi-breed genomic evaluations for the north Australian beef industry. Christie grew up on a cattle station near Comet in central Queensland. With a passion for agriculture and the bush, Christie studied a Bachelor of Rural Science with Honours at the University of New England in Armidale. After graduating, Christie worked in a number of positions within the agricultural industry, in both academic and industry roles, before taking time away from her career to start and raise her family. She now lives with her family on a small farm in the Darling Downs, studying her PhD part-time while raising her son and supporting their family business. View Christie's research profile here.
---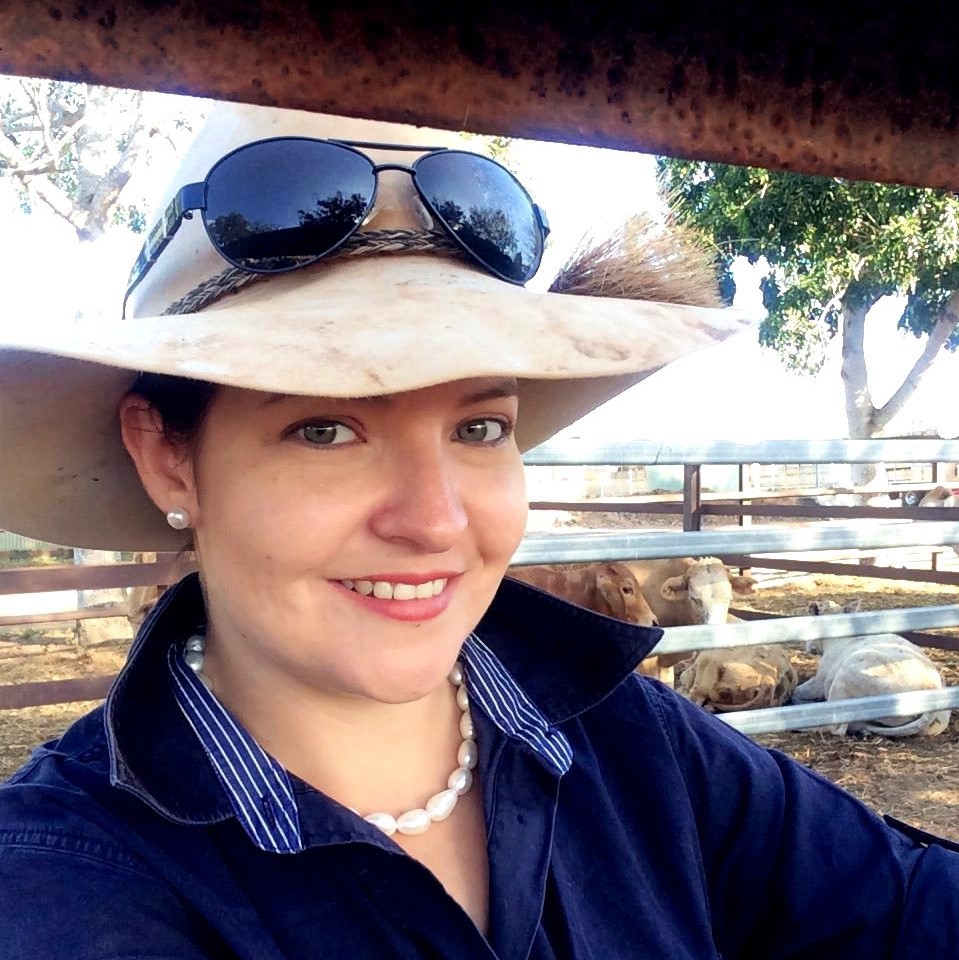 Melissa is a third-year (part-time) PhD candidate in the University of Queensland's Queensland Alliance for Agriculture and Food Innovation (QAAFI). Growing up on her grandfather's small cattle property, she has always been interested in working in agriculture, with a focus on beef cattle. In 2011, she completed a Bachelor of Applied Science majoring in Plant and Animal Biosecurity and Animal Science. Since then Melissa spent six years working in livestock health in north Queensland with the Queensland Department of Agriculture and Fisheries, before joining the Katherine Research as a Livestock Officer while completing her PhD part-time. Melissa's research is investigating the use of analgesics and haemostatic techniques during dehorning to improve calf welfare in northern Australia. For her doctoral research, she is investigating the application of analgesics and haemostatic techniques during dehorning of beef cattle in the extensive environment of northern Australia. She is investigating if the administration of analgesic products and haemostatic techniques during dehorning improve calf welfare by reducing pain related behaviours, reducing bleeding and infection and improve production. This research aims to find ways to improve the welfare of beef calves during dehorning in the extensive environment of northern Australia. View Melissa's research profile here.
---
Emily is a third-year PhD candidate in QAAFI's Centre for Animal Science at The University of Queensland. Growing up in Ecuador, Emily was surrounded by natural richness and biodiversity which are inspired her curiosity to pursue a degree in biological sciences.  In 2017, she completed a Bachelor of Biotechnology (Hons I) with the support of a full scholarship from the Government of Ecuador. She then became a recipient of an RTP scholarship from the Australian Government which currently supports her postgraduate candidature. Emily now uses these opportunities as the basis to advocate for girl's and women's participation in science. She co-created the podcast "ILLUMINATA" which highlights the stories of women in agriculture to inspire the next generation of agricultural scientists. She has held leadership roles at the postgraduate student association at QAAFI for which she has received recognition awards. Her doctoral research is on investigating biomarkers to predict tick resistance in cattle.  View Emily's research profile here.
---
Top of page
Women in Crop Science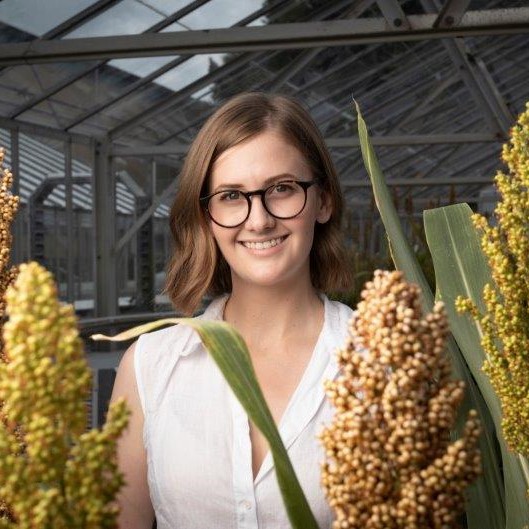 Dr Karen Massel
Karen's research is focused on the improvement of cereal crops using genomic and biotechnological tools, enhancing their qualities and performance for the food and feed industries. Her work utilises the targeted and precise manipulation of genes and their networks in hopes of further understanding these complex systems and concurrently expediting genetic gains for seamless integration into breeding programs. As a post-doctoral researcher, she is currently modulating the branching patterns in a variety of cereal crops to understand and improve their drought tolerance strategies, with dreams of advancing these initiatives to be able to tweak the design of crops to be tailored for specific environments. Karen is a strong advocate for the benefits of biotechnology and GM plants for sustainable food uses. View Karen's research profile here.
---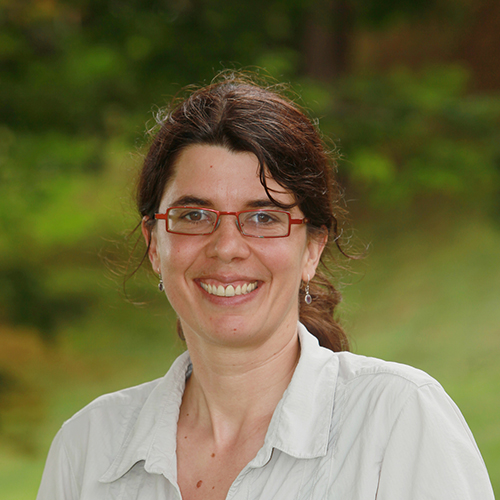 Dr Karine Chenu
Karine is passionate about understanding how plants can adapt to their environments. She loves working with motivated students and integrate new knowledge into crop models. A better understanding of plant response to their environment can help us understand why some genotypes perform well in some environments while performing poorly in others. Modelling then allows us to integrate this information to simulate how different genotypes grown under different management practices perform in production environments. There are a lot to gain with such an approach and this links with genetics, genomics and breeding. "Integrating the insights of different disciplines to assist crop improvement is fascinating", she says, adding "I hope more young people will consider a career in this area, as it can be really rewarding."  View Karine's research profile here.
---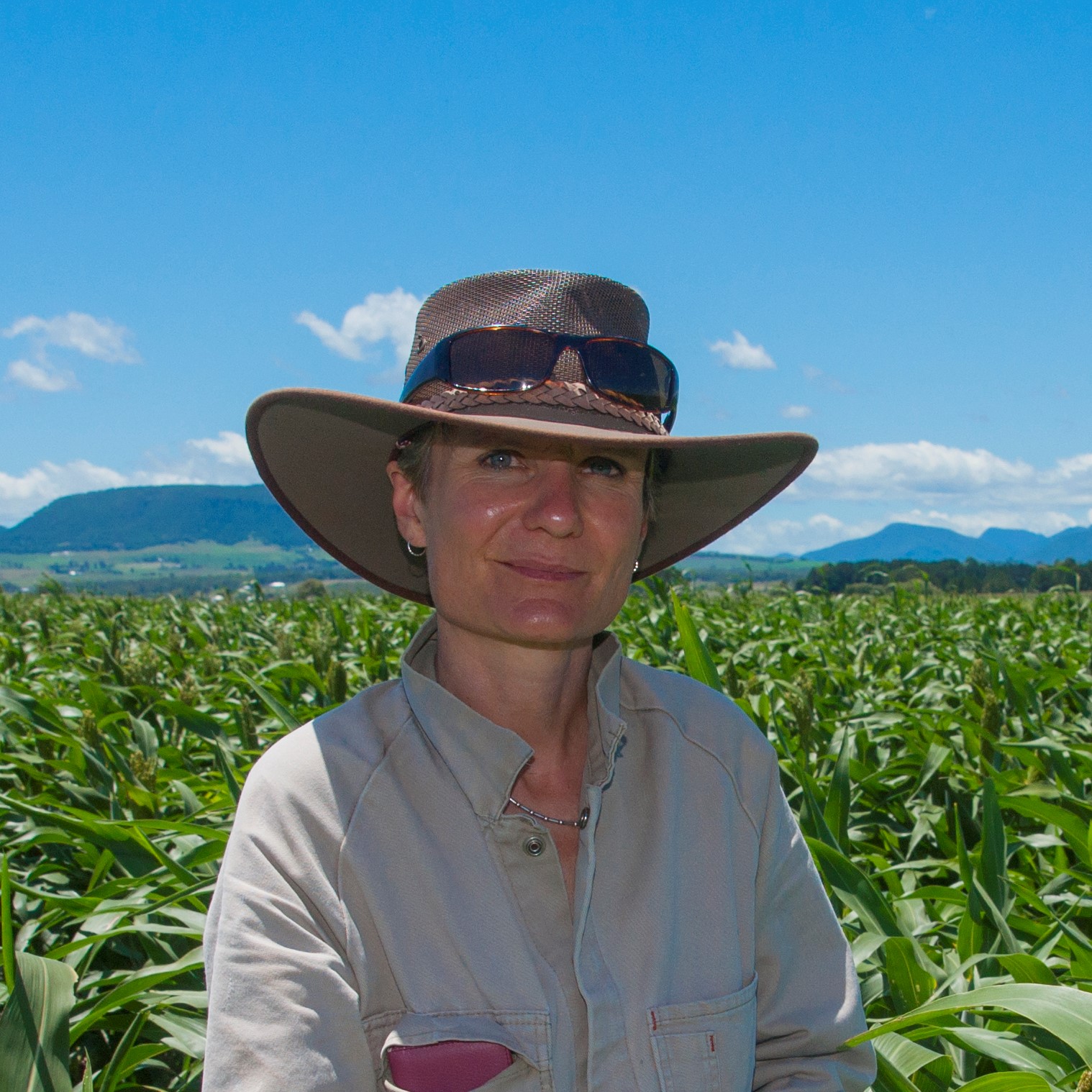 Dr Barbara George-Jaeggli
Barbara's work in cereal crop physiology helps plant breeders better understand traits that lead to higher and more sustainable grain yields. Apart from improving the efficiency with which crops use water for their growth, Barbara is currently also trying to find out what leads to improved photosynthetic capacity, or the efficiency with which crops use light; the other essential ingredient for plant growth. Not only does that considerably increase the speed with which breeders can assess their lines, but it also gives them valuable information about plant characteristics that is invisible to the human eye. View Barbara's research profile here.
---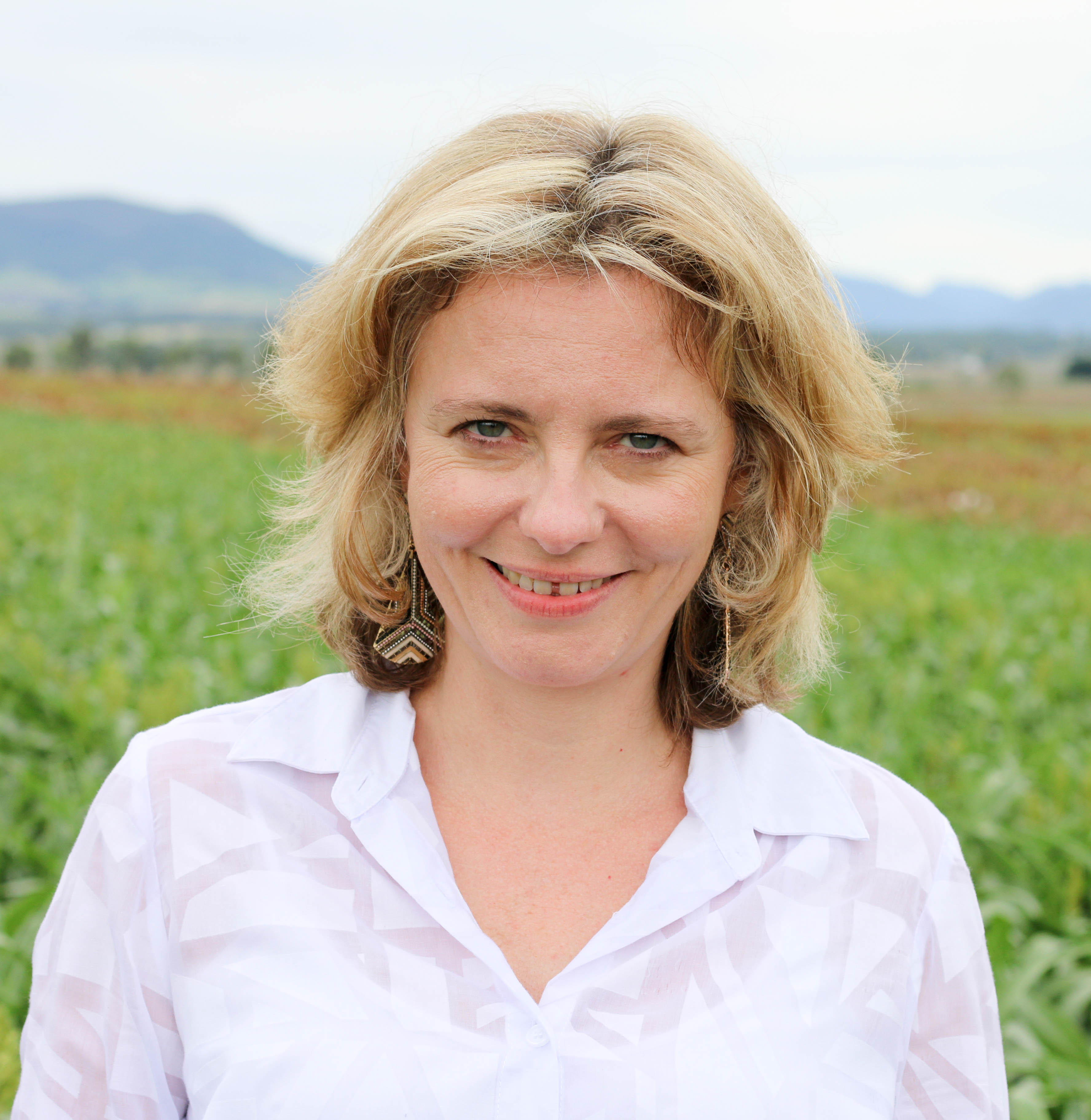 Dr Emma Mace
Emma's research interest is in the development and application of innovation genomics tools to support plant breeding programs, with a particularly focus on the grain crop sorghum. Emma is involved in a range of projects to increase the rate of genetic gain in sorghum improvement programs both in Australia and internationally, through work in Ethiopia funded by The Bill and Melinda gates Foundation. Emma's other passion is mentoring women scientists and she has recently become a mentor for the Australia Awards Women's Leadership Initiative. View Emma's research profile here.
---
Top of page
Women in Horticultural Science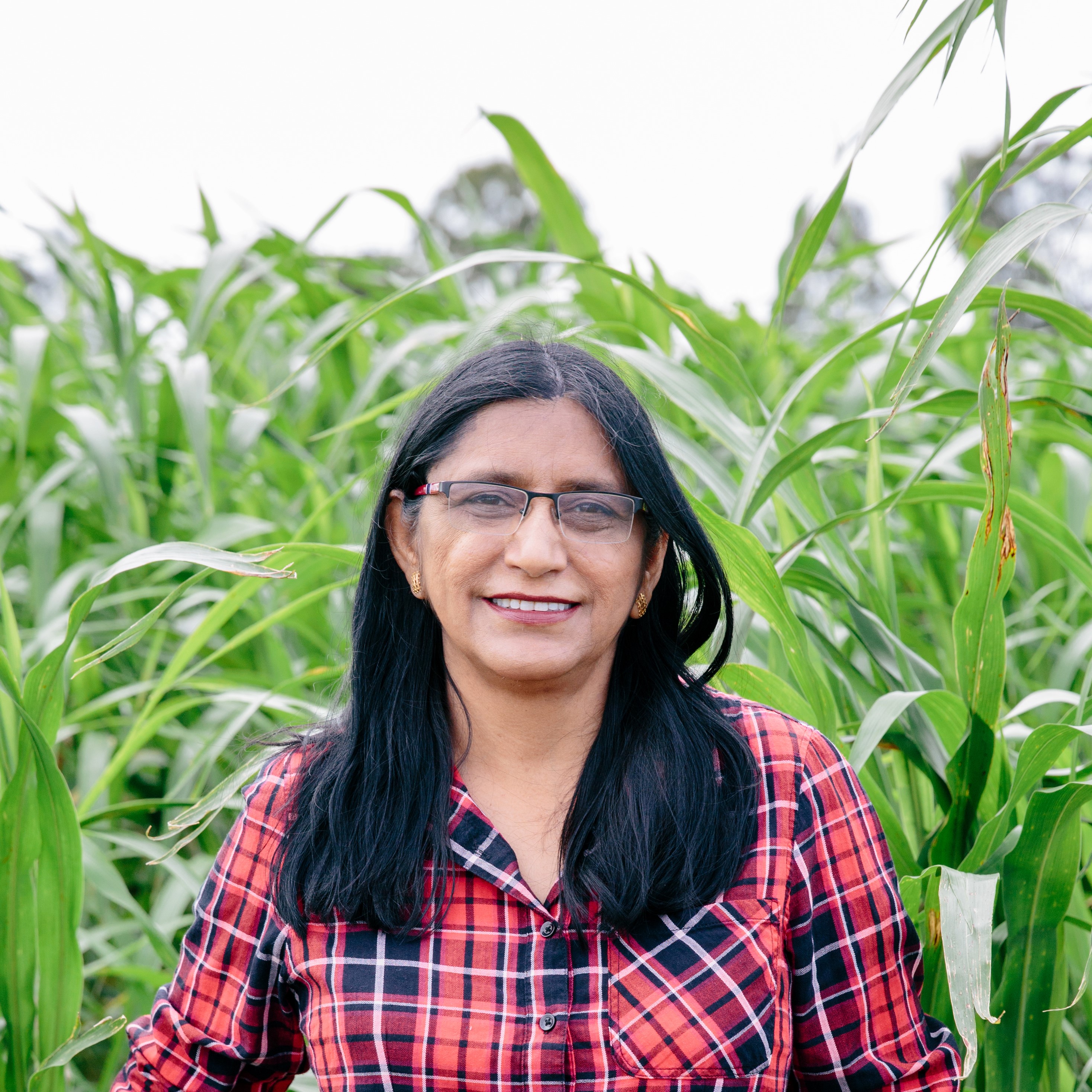 Professor Neena Mitter
Neena leads an impactful research group to deliver global innovations, namely 'DsRNA based BioClay spray for crop protection' and 'Clonal propagation of avocado using plant stem cells'. These are ground breaking platform technologies impacting agricultural production, environmental sustainability and socio-economic dynamics of farming community. With increased scrutiny on use of chemicals as crop and animal disease control agents; Prof Mitter is focussed is on developing clean technologies for the agriculture of tomorrow. View Neena's research profile here.
---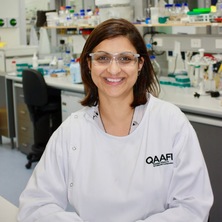 Dr Karishma Mody
Karishma is an early career Advance Queensland Industry Research Fellow and passionately advancing research in the area of Agricultural (Ag)-biotechnology. She has been working on developing cutting edge technologies for solving prominent challenges faced by the agriculture and animal health industry. Strongly directing her research on pursuing commercial endeavours, this includes building strong partnerships with industry, government and end-users to advance and translate her research on Ag-innovations. Her current research outputs have been instrumental in fostering linkages to develop commercial outcomes on: Development of a much-needed clean-green sustainable solution to control blowfly/lice-infestation using the transdisciplinary 'BioClay' platform in collaboration with industry partners and regional Queensland sheep growers and Development of an improved control to manage 'fire-ants' in collaboration with National Red Imported Fire Ant Eradication Program of Biosecurity Queensland. View Karishma's research profile here.
---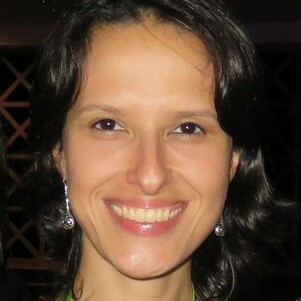 Dr Lilia Costa Carvalhais
I am driven by a curiosity to understand the overwhelming complexity of the biological world and how we can use it to solve problems of our time. I find especially intriguing all the invisible interactions between plant and microbes. I investigate the drivers of these interactions and aim to address major societal challenges, like food security. Currently, I study the biology, distribution and epidemiology of banana diseases to: 1) develop molecular diagnostic assays to prevent new incursions and further spread, and 2) identify the best management strategies. Diseases include banana Fusarium wilt, banana wilt associated phytoplasma (BWAP), Black Sigatoka, Eumusae leaf spot, Moko (Bugtok), banana blood disease, Xanthomonas wilt and Freckle. View Lilia's profile here. 
---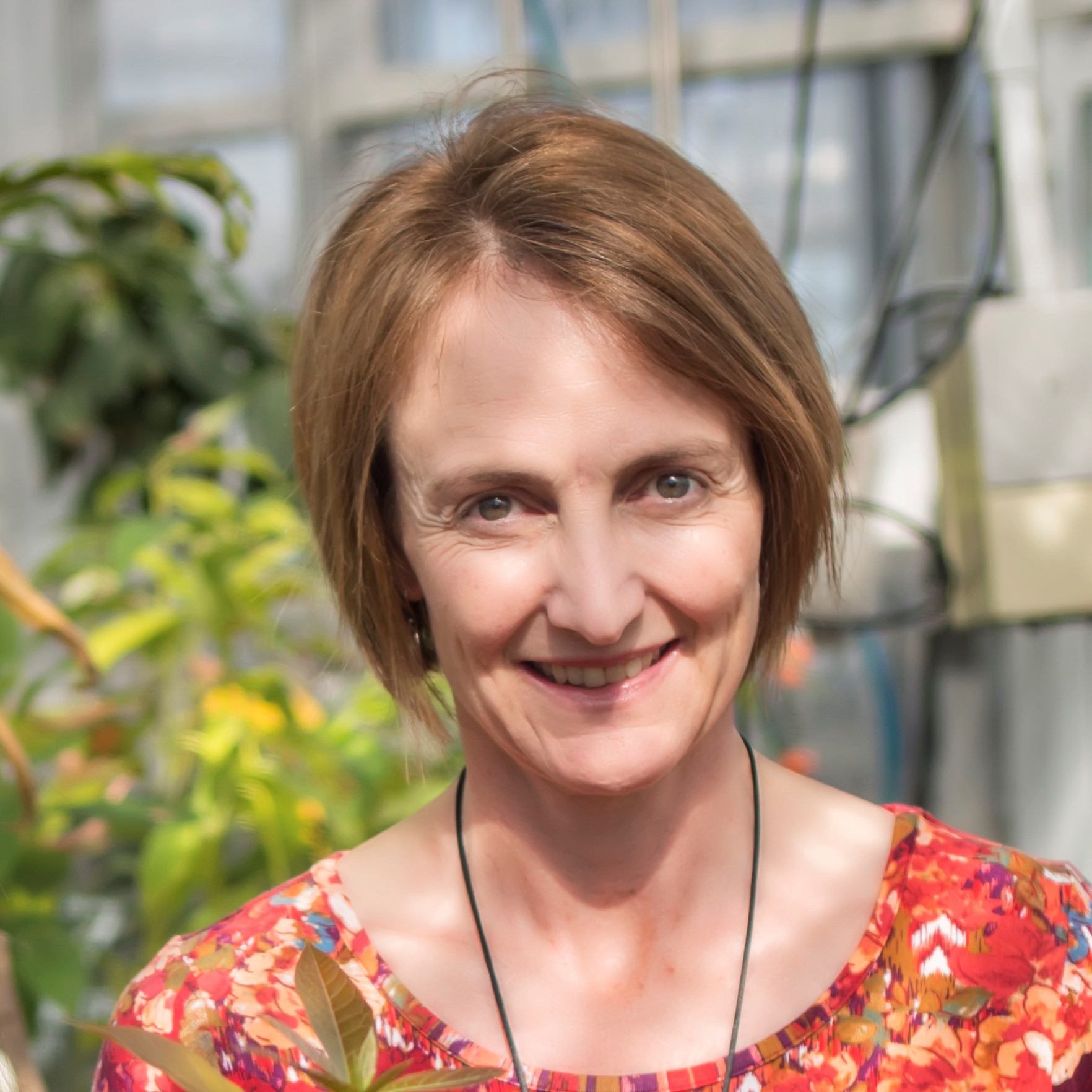 Associate Professor Liz Dann
Liz's goal is to increase the productivity and quality of tropical and sub-tropical crops through improved management of diseases.  She works closely with the horticultural industry and growers to identify the constraints to quality and productivity, and undertakes targeted, collaborative research activity to develop new and improved products and methodologies which may be easily implemented into existing farm management operations. She takes a holistic approach and actively promotes "best practice" principles for more sustainable production of our horticultural food crops. View Liz's research profile here. 
---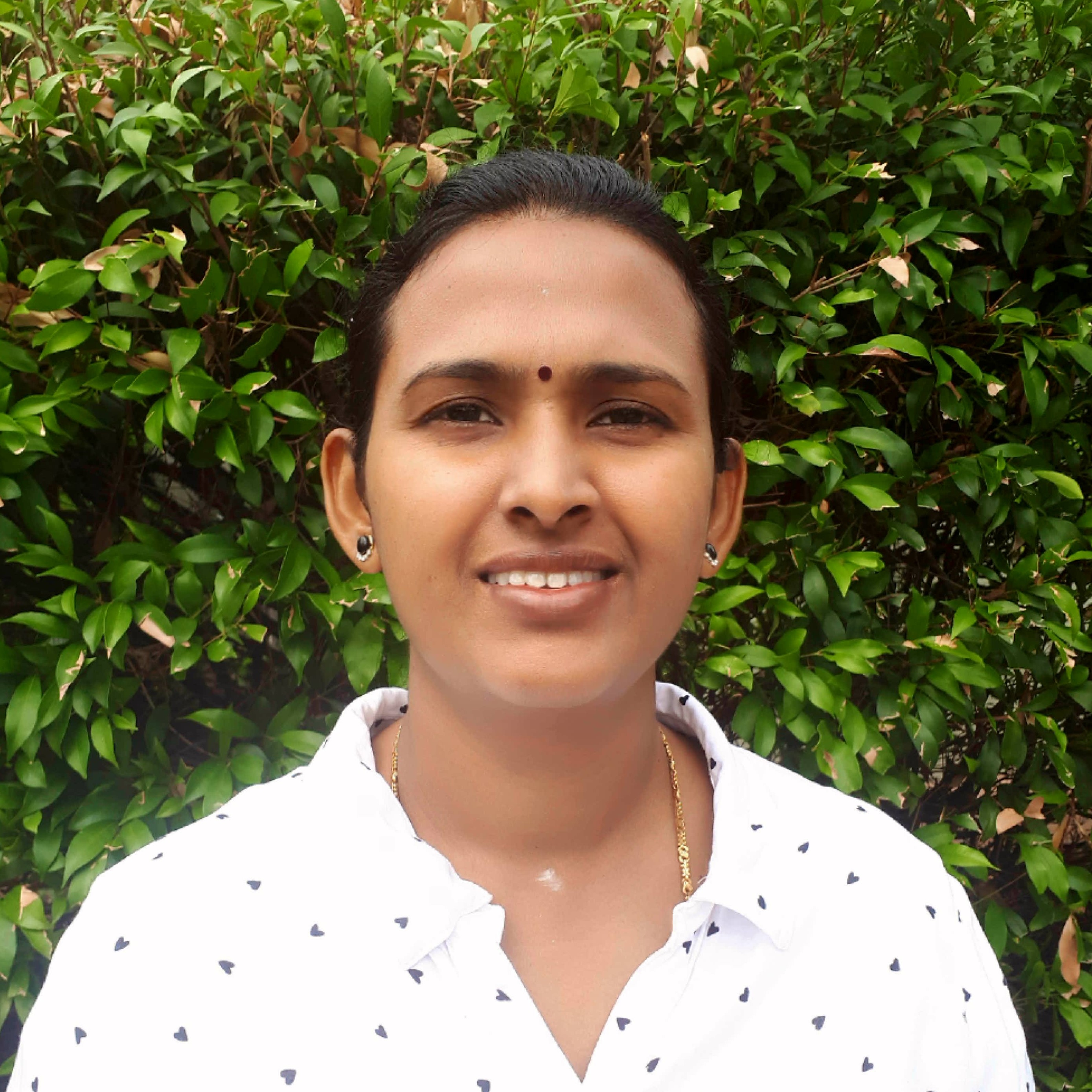 Dr Akila Prabhakaran 
Akila's main research interest includes induced resistance in plants, sustainable disease management in horticultural crops. She is currently working with Avocado pathology Team, QAAFI, mainly on providing diagnostic services for the Australian avocado industry. She is also undertaking activities on industry and consulting research projects to improve avocado and other horticultural crop productivity through sustainable disease management.
---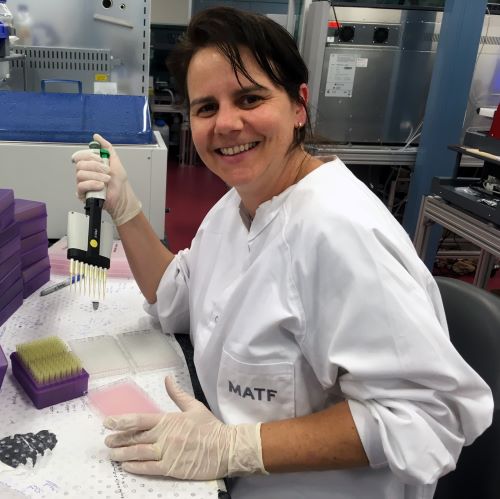 Dr Megan Vance
Megan currently works on a project that aims to reduce the spread of Banana bunchy top virus in West Africa. BBTV is a plant virus that causes devastating losses in banana production areas in many parts of the world. Megan is working to develop diagnostic reagents to detect BBTV. This includes generation and characterisation of antibodies for serological tests and development of nucleic acid-based assays. It is hoped that these diagnostic tests will be useful for rapid and cost-effective detection of BBTV around the world.
---
Top of page
Women in Nutrition and Food Sciences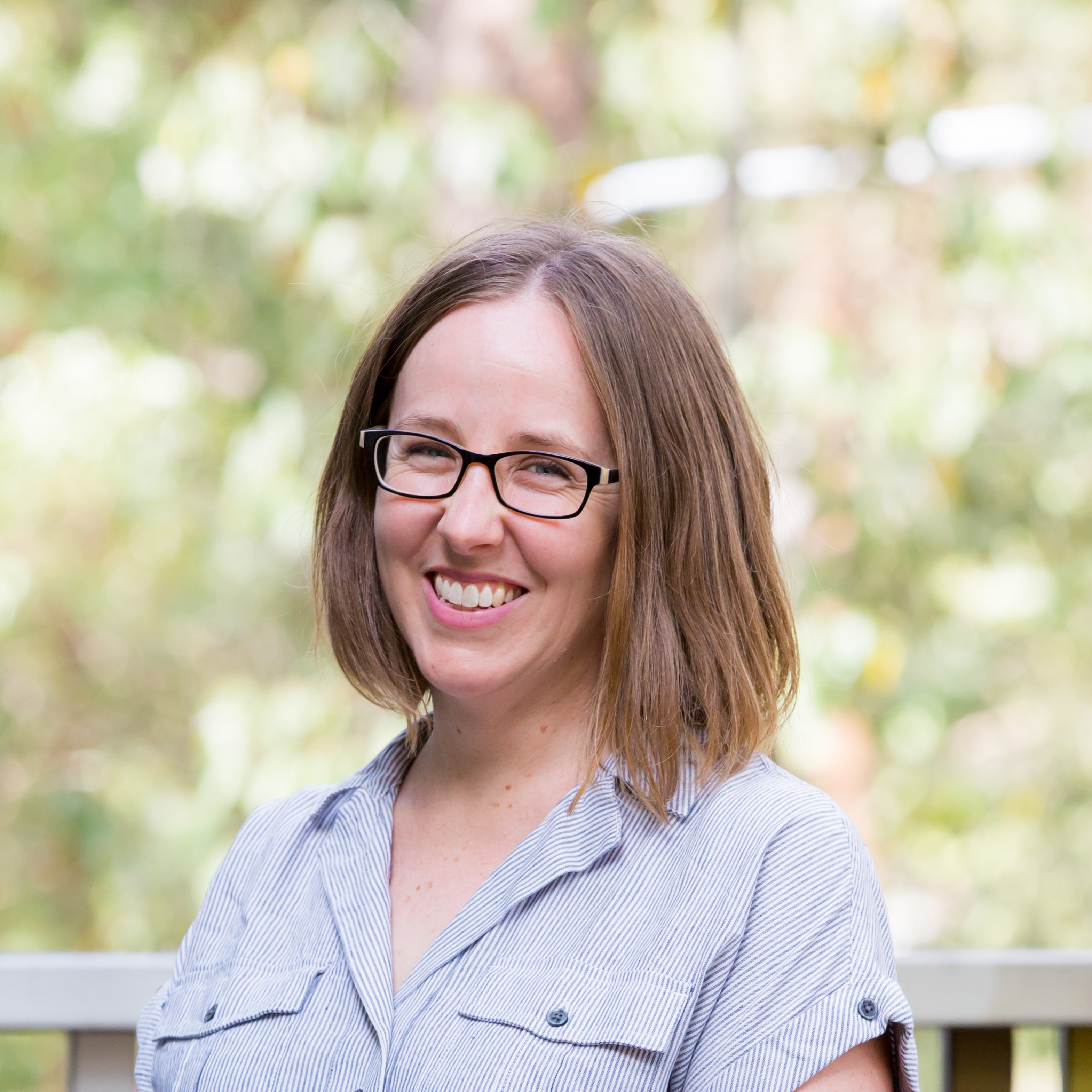 Associate Professor Heather Smyth
Heather's research interests are in wine flavour chemistry, her expertise is in understanding consumer enjoyment of foods and beverages in terms of both sensory properties and composition. She has a special interest in describing and articulating food quality, understanding regional flavours of locally grown produce, native plant foods and modelling food flavour and textural properties using instrumental measurements. She specialises in researching how human physiology, such as saliva and chewing behaviour, can impact sensory perception and therefore food choice. She enjoys training industry and researchers in the application of flavour chemistry, sensory and consumer evaluation methods. View Heather's research profile here.
---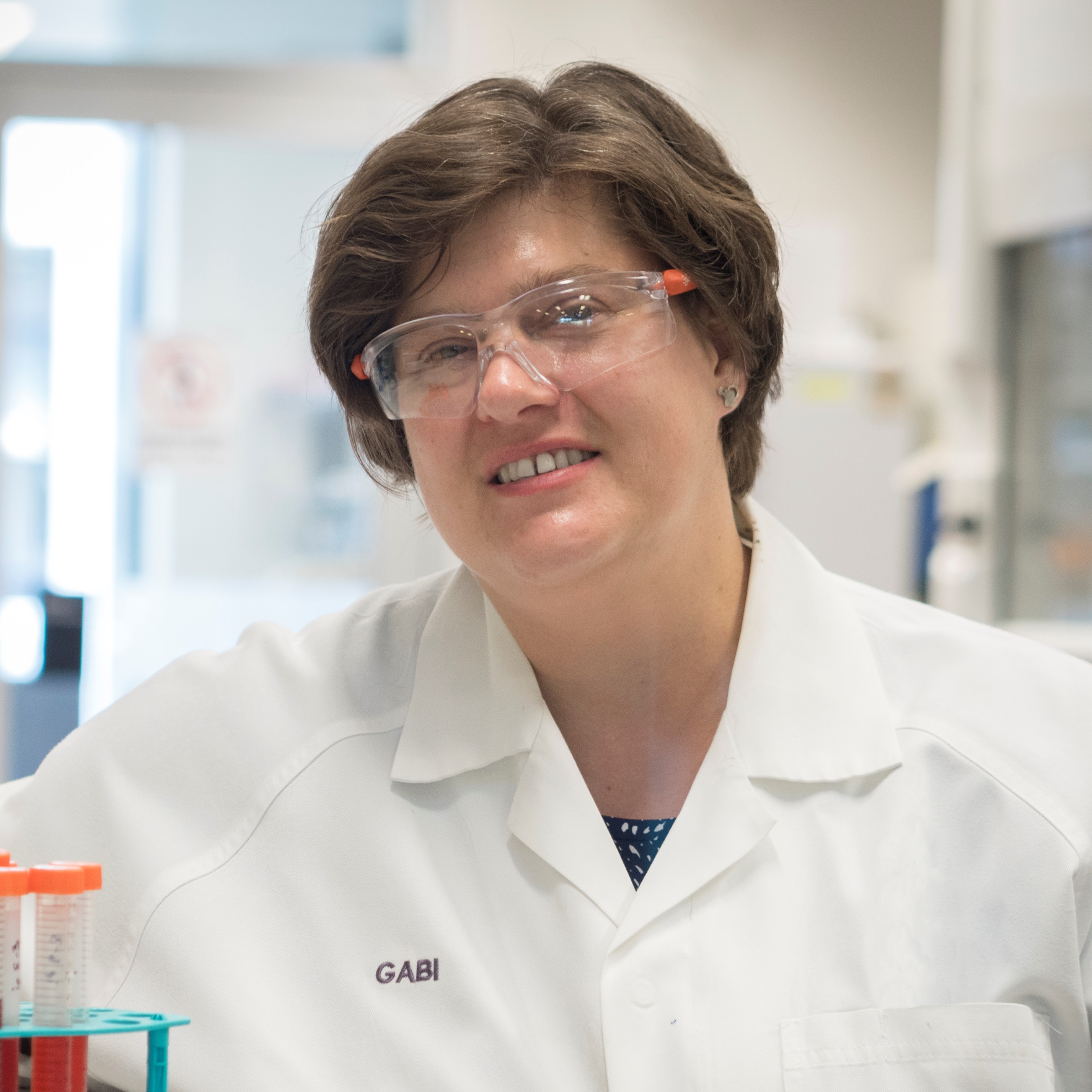 Dr Gabi Netzel
Gabi is currently working on a project investigating the degradation of indospicine (a natural plant toxin) through rumen microbiota in cattle. Her research interest is not restricted to the metabolisation of plant toxins. She is also interested in phytonutrients from plants/plant food and their bioavailability and metabolic fate during digestion using in vitro and in vivo strategies.
---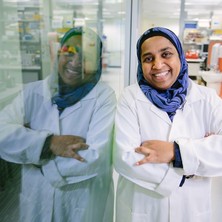 Professor Yasmina Sultanbawa
Yasmina's research interests are in food and nutrition security, in particular micronutrient deficiency (hidden hunger), lack of diet diversity and nutritional losses in the food supply chain, which are addressed by her work with Australian native plant species. She is the Director of an ARC Industrial Transformation Training Centre on Uniquely Australian Foods which will enable her to continue working with Indigenous communities and enterprises where creation of employment, economic and social benefits to these remote communities is an anticipated outcome. View Yasmina's research profile here.
---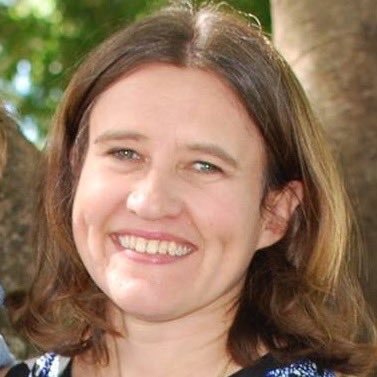 Dr Natasha Hungerford
Natasha's research interests focus on natural toxins of plant origin, which can present as residues in agricultural goods, which can impact on livestock and human consumers. Remedies are being sought to mitigate detrimental effects on cattle who consume native Pimelea plant species in pastures and LC-MS technologies are used to assess toxin levels and evaluate different strategies to enable toxin breakdown.  Further interests include the occurrence of natural toxins in honey, which originate from diverse floral sources, and the evaluation of honey for any environmental contaminants, and levels of trace elements and minerals. View Natasha's research profile here.
---
Top of page