Cracking a tough nut for macadamia growers
Scientists aim to breed easier-to-crack macadamias with more nut, less shell
Sustainable agriculture and food
The Queensland Alliance for Agriculture and Food Innovation (QAAFI) is a research institute of The University of Queensland (UQ), supported by the Queensland Government.
As one of the few research-intensive universities worldwide located in a subtropical environment, UQ is a global leader in agriculture and food science research in subtropical and tropical production systems.
Agriculture-related research at UQ is consistently ranked among the best in the world.
QAAFI's mission and vision
Our mission is to significantly improve the competitiveness and sustainability of tropical and sub-tropical agriculture and food sectors through high-impact science.
Our vision is sustainable agriculture and food achieved through science and innovation. We are a world-class connected research institute in crop, horticulture, animal, and nutrition and food sciences, delivering industry-driven economic, environmental, and social impact. 
The digital revolution continues to transform agriculture, in the way it has transformed other key industries, such as telecommunications, banking and mining.
Digital agriculture makes use of integrated and connected computerised tools and information, to improve decision-making and productivity across all stages of food production – from genetics to farm management, transport and to the consumer.
Agriculture is yet to experience the full effect of digital technology but leads the way in some of the frontier digital sciences, such as linking remote sensing and predictive systems with genetics and genomics. Read more about digital agriculture.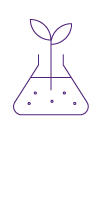 #11
We're #11 worldwide and #1 in Australia for environmental sciences, in the QS World University Rankings by Subject 2019.
Location
Queensland Alliance for Agriculture and Food Innovation (QAAFI)
​Level 2, Queensland Bioscience Precinct (Building #80)
306 Carmody Road
The University of Queensland
St Lucia QLD 4069, Australia
UQ acknowledges the Traditional Owners and their custodianship of the lands on which UQ is situated. — Reconciliation statement