QAAFI values the contribution of our staff and students from around the world, who undertake high impact science in tropical agriculture and food production. To support diversity and inclusion across QAAFI's operations, a Diversity and Inclusion Committee has been established​.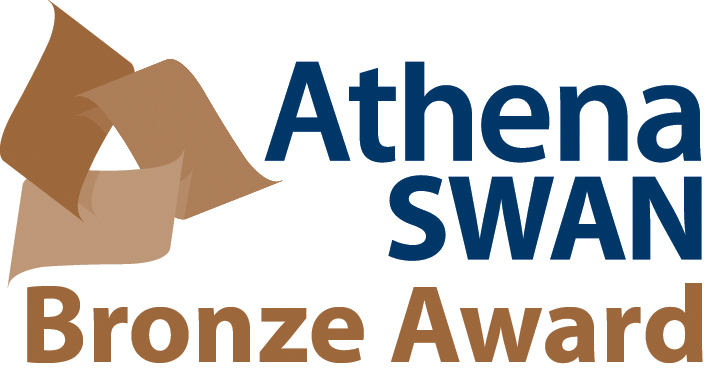 UQ is a proud recipient of the Bronze Institutional Award of the SAGE Pilot of Athena SWAN.
The University of Queensland is excited to be a part of the national SAGE Pilot of the Athena SWAN program to address and improve gender equity in the science, technology, engineering, mathematics and medicine (STEMM) disciplines. 
Our aims
Develop and implement diversity and inclusion goals, strategies and targets with the aim of implementing best practice in QAAFI
Monitor the ongoing success of these initiatives and identify impediments to progress 
Provide a forum for broad discussion and consultation around diversity and inclusion at QAAFI
Contribute to the communication and reinforcement of shared values around diversity and inclusion to support a culture of inclusiveness at QAAFI
Raise awareness for issues pertaining to diversity and inclusion through seminars and other relevant events
Make recommendations to the QAAFI Management Team on issues relating to diversity and inclusion for staff and students at QAAFI
Work in partnership with other diversity and inclusion support groups across the University to share best practice, and ensure alignment with University-wide initiative
If you have any items that you would like addressed at a QAAFI Diversity and Inclusion Committee meeting, or would like to submit any feedback, please contact qdic@uq.edu.au
UQ value and are committed to the diversity of gender, sex, and sexuality among our staff, as demonstrated in the UQ Strategic Plan.
Our initiatives include:
Women in Agricultural Research
The Queensland Alliance for Agriculture and Food Innovation (QAAFI) is showcasing incredible female scientists. Science and gender equality are both vital for the achievement of the internationally agreed development goals, including the 2030 Agenda for Sustainable Development. Over the past 15 years, the global community has made a lot of effort in inspiring and engaging women and girls in science. UQ is actively working to lead the way, inspiring young women to become active in science and help build a better world.
QAAFI Diversity and Inclusion news
Women in Science is a podcast series featuring interviews with inspiring researchers who are breaking barriers in their fields and making remarkable contributions to science.

The University of Queensland's Dr Kirsty Short chats to them about the science they love and their unique journeys as scientists.

An Indigenous fruit which is one of the earliest known plant foods eaten in Australia could be the next big thing in the bush foods industry.
The University of Queensland research team is led by bush foods researcher Associate Professor Yasmina Sultanbawa, who said the green plum not only tasted delicious but contained one of the highest known folate levels of any fruit on the commercial market.

QAAFI PhD student Selina Fyfe shares her experience visiting the Gove community in East Arnhem land as part of her involvement with the ARC Training Centre for Uniquely Australian Foods.

Blog post by Shannon Landmark on being awarded the Zanda McDonald Award, Less than 24 hours later she was driving to the hospital to give birth to her son Fred.

In this presentation, Dr Heather Smyth discusses her work researching the human sensory experience of Australian foods, finding new pathways for adding distinctive Australian qualities to our home-grown food and beverage products.

Global leader in agricultural biotechnology wins Australia India Science, Research & Development Award 2019 at the 2019 India Australia Business & Community (IABC) Awards.

Shannon Landmark, joint winner of the 2019 award considers herself lucky not to have a 9 to 5 job every day. As coordinator of the Northern Genomics Project at the University of Queensland, her work focusses on improving genetic selection and reproductive technology, and sees her working with beef producers, beef extension officers from state governments, consultants and vets, and university researchers and scientists.

Summary of University of Queensland Honours student, Tamaya Peressini's journey to the International Maize and Wheat Improvement Centre (CIMMYT), as part of her quest to evaluate wheat varieties for resistance to tan spot disease.

Dr Lida Omaleki, Research Officer at QAAFI's Centre for Animal Science was featured in AgriFutures
Pages