Study opportunities at QAAFI
Complete your studies with QAAFI and we'll help you to achieve
your academic goals in agriculture and food science.
QAAFI's high-impact science offers unique cross-disciplinary study opportunities to the next generation of agricultural and food scientists keen to help feed the world's growing population, attracting high-calibre national and international students.
QAAFI research projects are designed to help you develop high-level research skills in the areas of tropical and sub-tropical food, fibre and agri-business research. Working in modern laboratories, alongside leading researchers, successful students have the opportunity to develop important research contacts (including those in associated industries), travel for research and conferences, and gain a highly regarded Australian qualification.
Available study options at QAAFI
PhD and MPhil
The Doctor of Philosophy (PhD) and Master of Philosophy (MPhil) are advanced academic qualifications to foster the development of independent research skills and master your chosen field of expertise that involve undertaking a significant research project. They are internationally recognised postgraduate research degrees, and domestic and international applicants are welcome to apply.
Honours
If you want to be challenged intellectually and make a contribution to your field, an honours degree may be the right choice for you.
Undergraduate Research Program
Explore the world of agriculture and food science during your bachelor's or other undergraduate degree and get an early start on a fascinating and fulfilling career.

Scholarship and study opportunities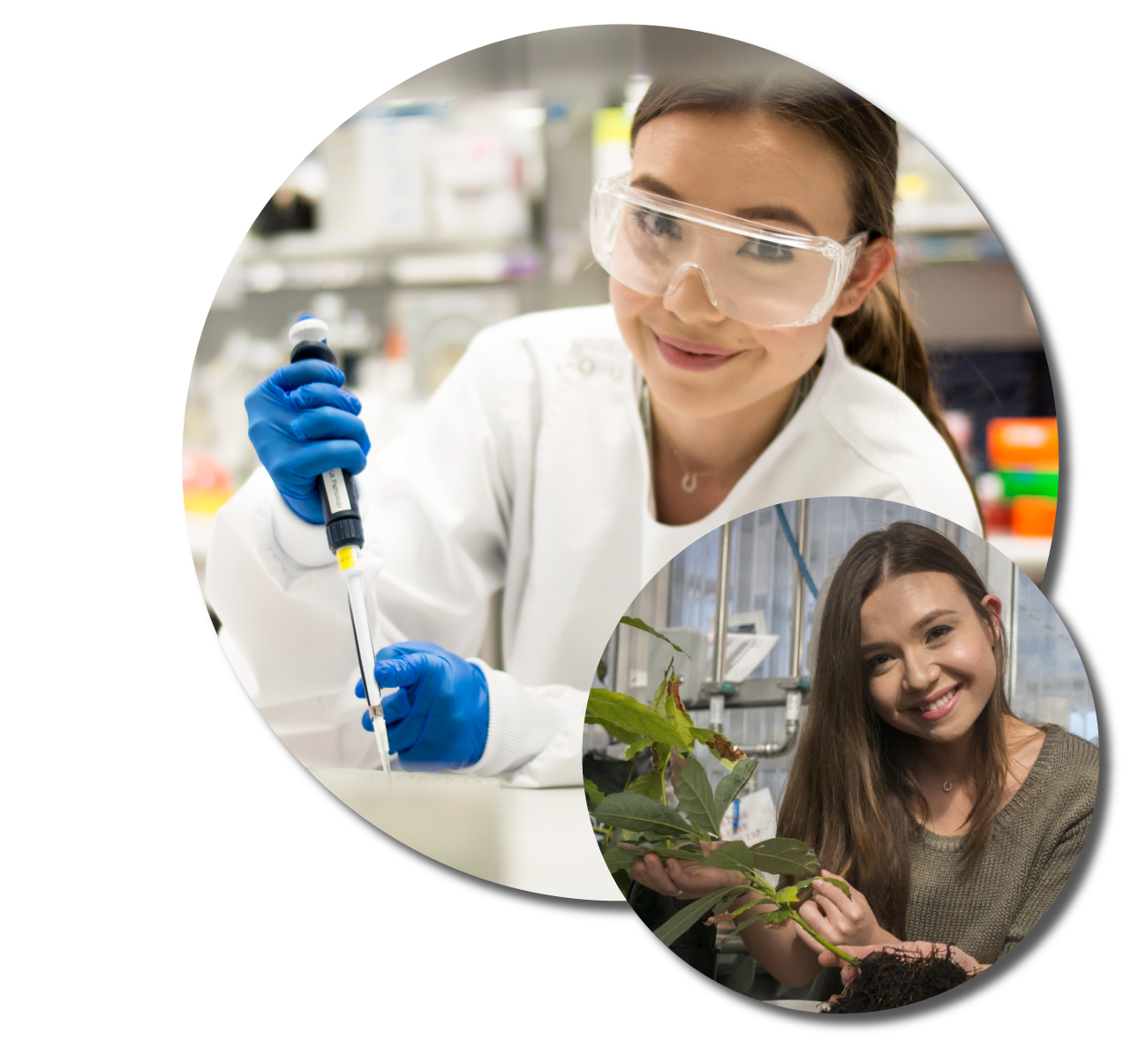 What our students say
"I really feel avocado research gives me the best of both worlds – the lifestyle of being involved with agricultural production in Queensland as well as the science. I love talking to growers and being in the field as much as I love being in the laboratory."

Dr Louisa Parkinson, Research Officer at QAAFI's Centre for Horticultural Science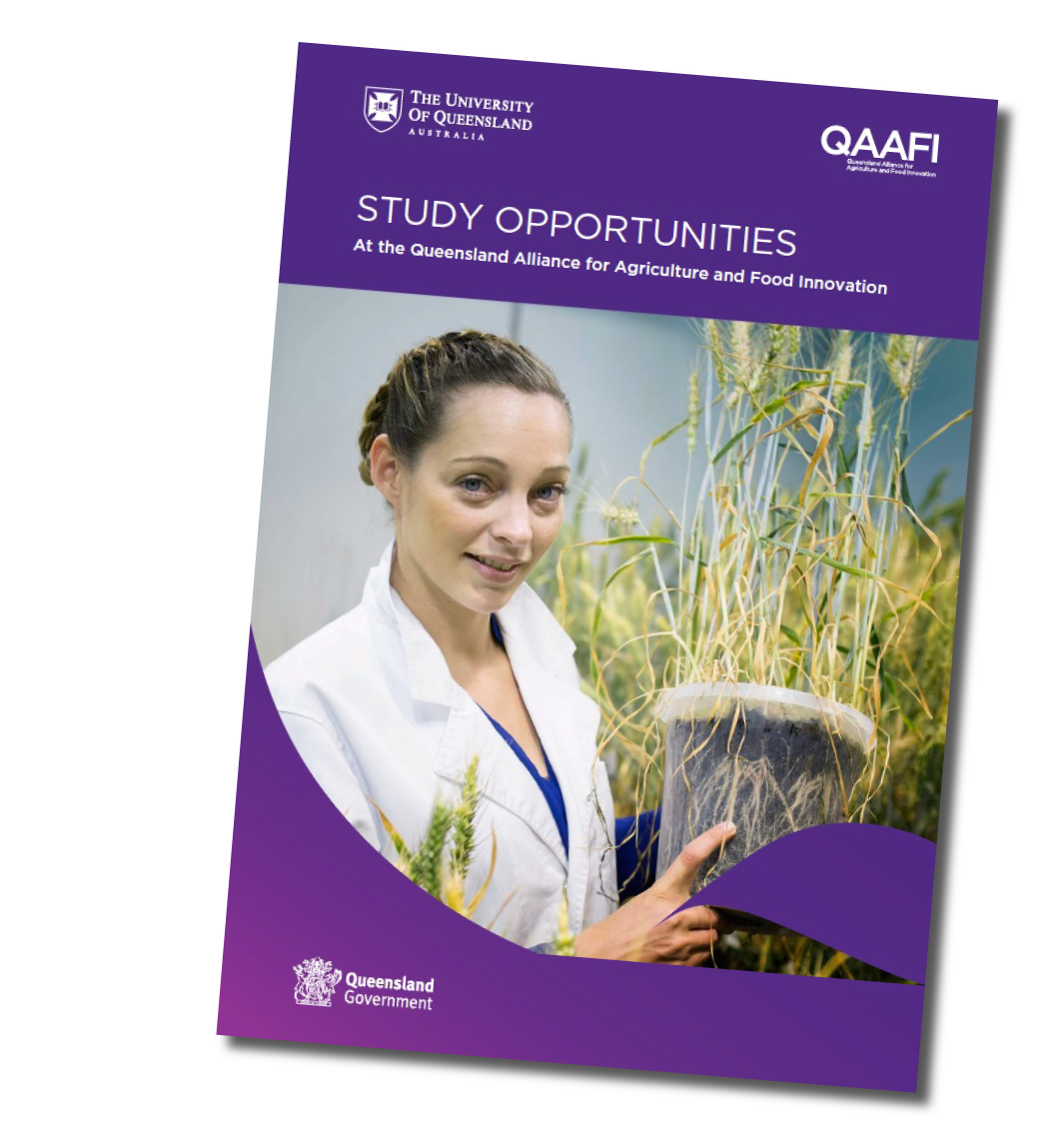 Student Success 
Our study opportunities open doors to a host of career opportunities in the agricultural and food sciences industries.
We're the world's leading tropical agricultural university, and you'll learn from internationally renowned experts in a vibrant, collaborative and supportive setting. Our close industry connections, innovative approaches to learning, and world-class facilities guarantee you'll graduate with a competitive career edge - and you'll leave us with the knowledge and skills to help meet some of the world's most persistent challenges, such as how to feed a growing population, diminishing natural resources, biosecurity and food security. 
Available PhD projects - Science, agriculture, environment & agribusiness
Student Enquiries
Higher Degree by Research Student Support
QAAFI's Director of Higher Degree Research
Professor Eugeni Roura
+61 7 336 52526
More info from UQ's Graduate School