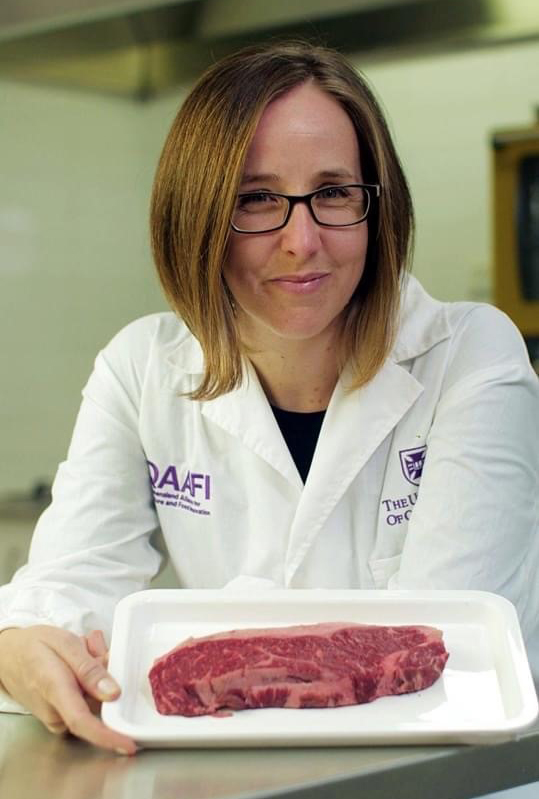 The unique flavour, texture and aroma of Australia's famous Wagyu beef can now be marketed using a world-first flavour profile developed by The University of Queensland in partnership with the Australian Agricultural Company (AACo).
Sensory and flavour expert Dr Heather Smyth and the Australian Agricultural Company's Westholme brand are behind the new flavour wheel, designed to provide product descriptors and to differentiate the different wagyu cuts and marbling grades.
Flavour wheels are commonly used by the wine, seafood, coffee, beer and cocoa industries to describe flavour and sensory properties, but the science has been applied to wagyu beef for the first time.
Dr Smyth, from the Queensland Alliance for Agriculture and Food Innovation (QAAFI), said the flavour wheel will help to increase Australian wagyu's credentials and marketability for export. 
"Westholme's flavour wheel has many applications and is a significant development for the industry. For example, the flavour wheel will enable exporters and chefs to select Wagyu products based on the specific sensory experience they will provide consumers - including aroma, flavour, texture and after-taste," Dr Smyth said.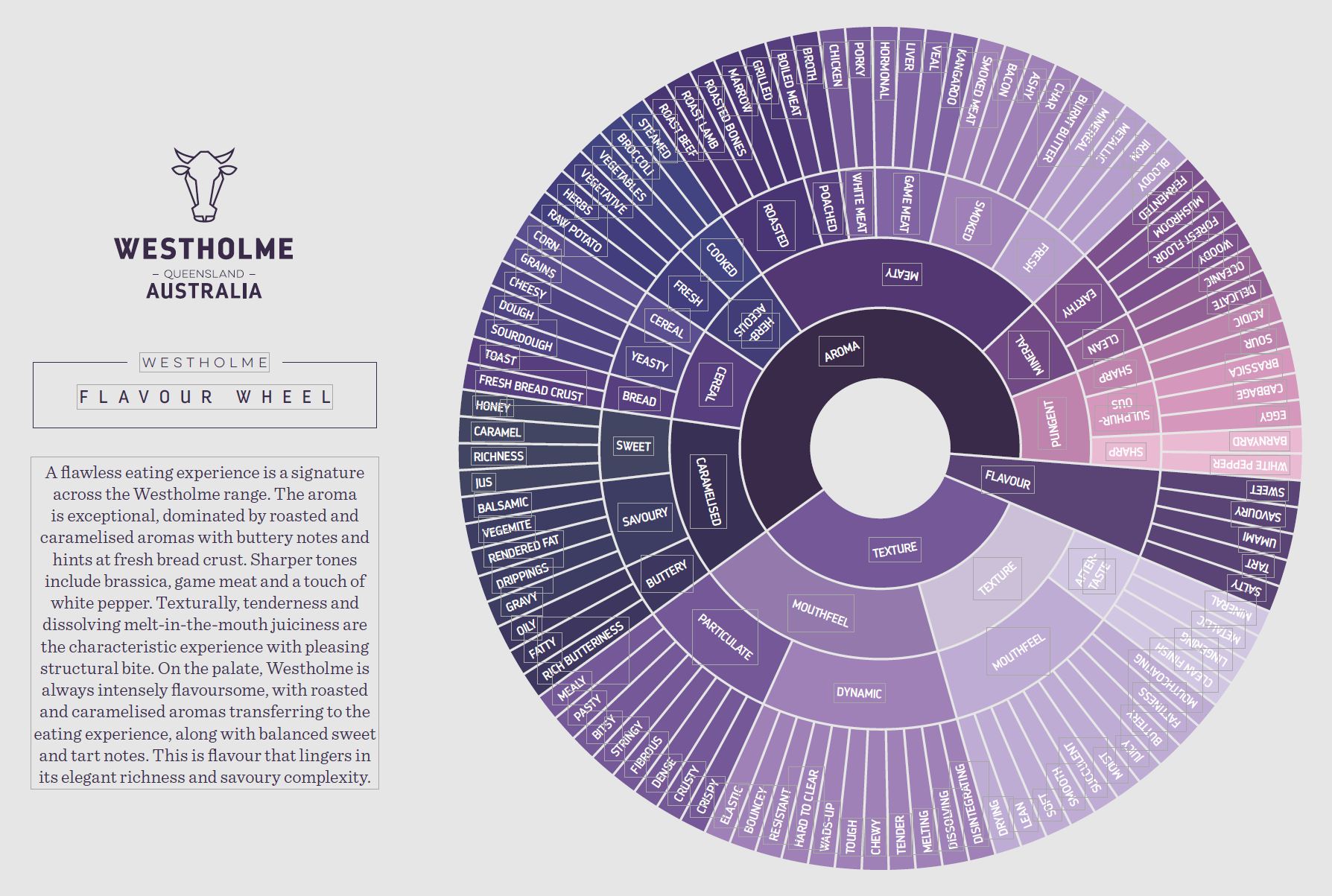 During blind taste tests of a selection of Westholme and other premium wagyu beef samples, an experienced flavour panel identified nearly 100 words to describe wagyu based on sensory attributes across texture, aroma and flavour.
A meat scientist oversaw the cooking process to ensure each sample was grilled to medium with an internal temperature above 60°C.
"I would describe the flavour as intensely caramelised - tender roasted juiciness, buttery and dissolving sweetness in the mouth that lingers," Dr Smyth said. 
"Some cuts are more delicate with complex notes such as game meat, white pepper notes, fresh bread crust and hints of brassica." 
The Westholme Wagyu flavour wheel paves the way for premium Australian beef to stand out on menus around the world and is thought to be a global first for any red meat.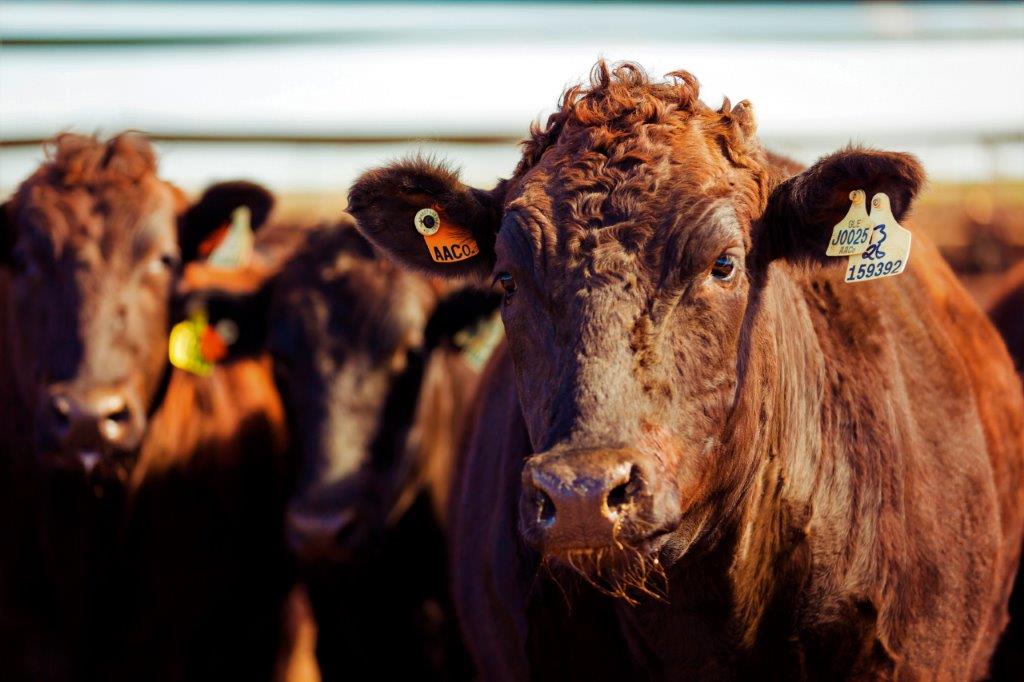 "AACo wanted accurate and informative tools to describe the unique flavour and sensory properties of Westholme Wagyu, so we developed a language tool – a lexicon – which can be used for marketing and product education," Dr Smyth said.
It taps into how the 'terroir' – the unique environment of the vast, natural grasslands of Northern Australia where Westholme cattle are produced – and other factors such as the animals' genetics, age, gender, diet, handling and processing imparts a unique flavour signature into Westholme beef.
Quality assurance offered by the flavour wheel reinforces the provenance of premium Wagyu beef.
Dr Smyth envisaged the flavour science could spearhead geographical indicators such as 'western Queensland Wagyu' as a clear mark of provenance and quality comparable to Coffin Bay oysters or King Island cheese.
"This research lifts Australian beef to a new standard as world-leading producers of distinctive, quality food," she said.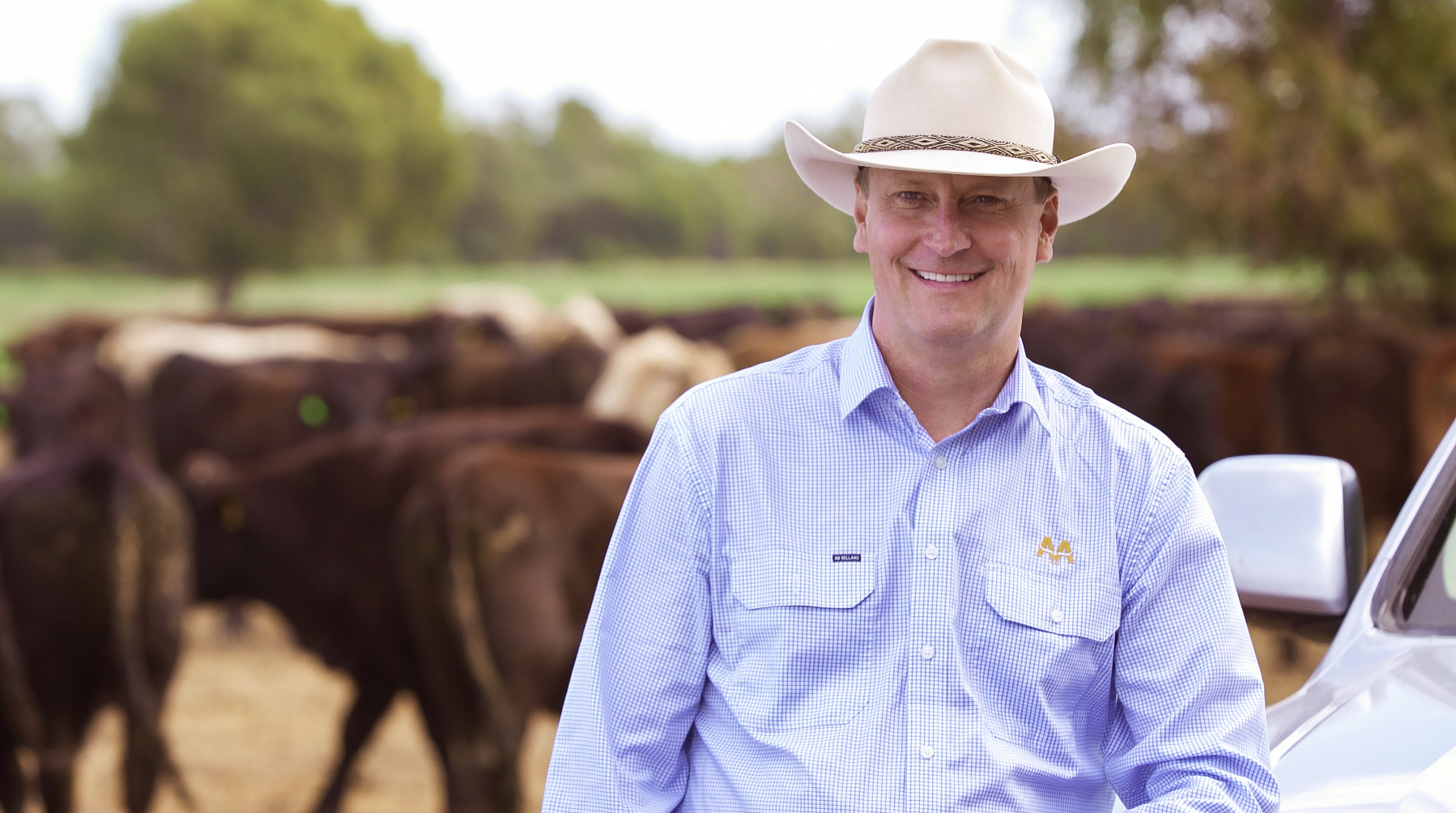 AACo CEO Hugh Killen said, as Australia's premium Wagyu brand Westholme is distinctly different from other beef brands.
"We were lacking the technical information, the science, to demonstrate this to our customers, which is why we helped develop the flavour wheel," Mr Killen said. 
"We wanted to be the first in the industry to show the value of our premium product at home and abroad - to clearly demonstrate the distinct flavours of home-grown, quality Australian Wagyu and then be able to properly describe these differences.
"There is a lack of understanding and education around Australian Wagyu and this wheel can help change that. We're extremely passionate about showcasing our product and our point of difference, but also about innovating and driving education in this space."
---
Media enquiries:
Carolyn Martin: UQ QAAFI media, M: +61 439 399 886, T: +61 (0)7 3346 2092, carolyn.martin@uq.edu.au 
Aaron Wakeley, AACo Communications, M: +61 438 144 127, E: AWakeley@aaco.com.au W: aaco.com.au and W: www.westholme.com.au 
Research contact: Dr Heather Smyth, Centre for Nutrition and Food Sciences, Queensland Alliance for Agriculture and Food Innovation, The University of Queensland, E: h.smyth@uq.edu.au or M: +61 468 732 394.
Download photos here 
Download vision here
Download video interview with Dr Heather Smyth from QAAFI at UQ here
Download Westholme wagyu flavour wheel here 
View article on shorthand stories 
Related stories: ABC News Online, ABC Landline, Queensland Country Life, The Land Australia, Farm Weekly, Stock Journal Australia, Channel 10, North Queensland Register, WIN Canberra. WIN Toowoomba, ABC Radio Capricornia, ABC Radio Brisbane, North Queensland Register, The Land, UQ News.
---

About Westholme
Westholme is one of AACo's signature achievements, an innovative wagyu brand that draws on nearly two centuries of heritage in northern Australia to produce a premium wagyu with unmatched flavour and tenderness. The Westholme herd contains some of the most highly credentialed Wagyu cattle ever to leave Japan and over two decades we have built on these strong foundation bloodlines to produce an outstanding product. Rich marbling throughout the cut delivers a signature tenderness and flavour that offers a timeless finish every time. Westholme cattle are born wild and raised on some of Australia's most iconic cattle stations. Vast pastures of Mitchell grass nourish our cattle where they roam free. www.westholme.com.au 
About AACo
Established in 1824, the Australian Agricultural Company (AACo) is Australia's largest integrated cattle and beef producer and is the oldest continuously operating company in Australia. Today, AACo owns and operates a strategic balance of properties, feedlots and farms comprising around 6.4 million hectares of land in Queensland and the Northern Territory. This equates to roughly 1% of Australia's land mass. AACo continues to diversify its operations into a vertically integrated agribusiness, backed by a solid history of sustainability and growth. AACo specialises in premium Australian wagyu beef production. www.aaco.com.au