Opinion article: Professor Ben Hayes
The key drivers of beef productivity and profitability are being targeted by University of Queensland researchers to improve beef value and volume.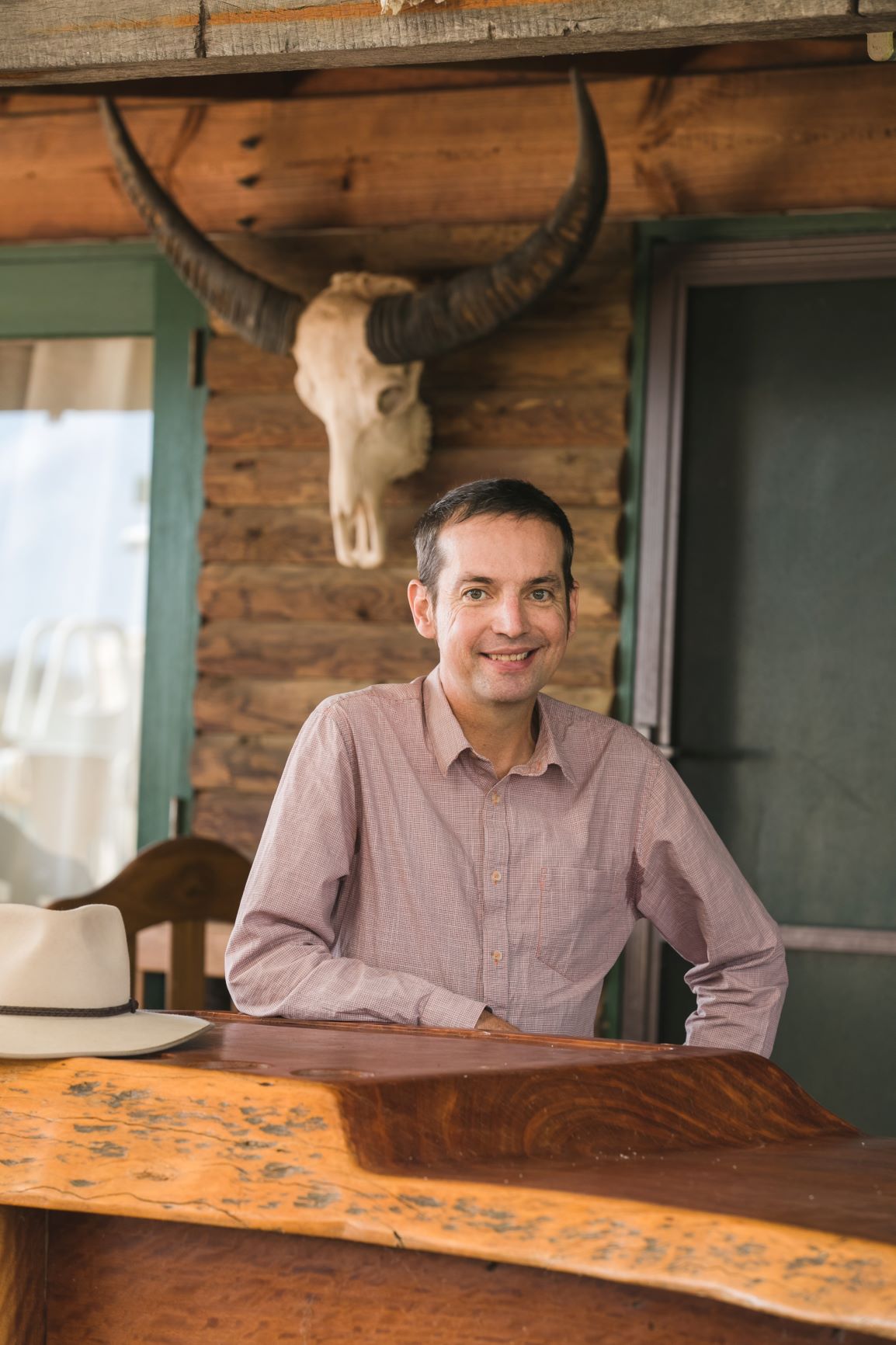 The best way to value-add on the management of cattle herds across Australian environments is being brought into sharp focus by integrated research across the supply chain. 
With the working title 'Precision Beef', the new program will pinpoint the value of new technologies that can maximise beef production and value. 
The program is coordinated by Professor Ben Hayes, based at the Queensland Alliance of Agricultural and Food Innovation (QAAFI).
He says it works by capturing and combining information about some of the key drivers of beef prices: genetics, rearing, environment, pasture and a unique approach to meat quality. 
"The key components of profitability in the beef industry are each technically complex research subjects," Professor Hayes says.
"What Precision Beef does is connect the dots, bringing together researchers that deal with different industry issues on one hand, and combining our understanding within one integrated computer system on the other.
Expertise in dealing with the key drivers of beef profitability exists within QAAFI and these researchers are well versed in working cooperatively and collaboratively. They understand that each component works in tandem in the real world and their ultimate goal is to make gains that help farmers.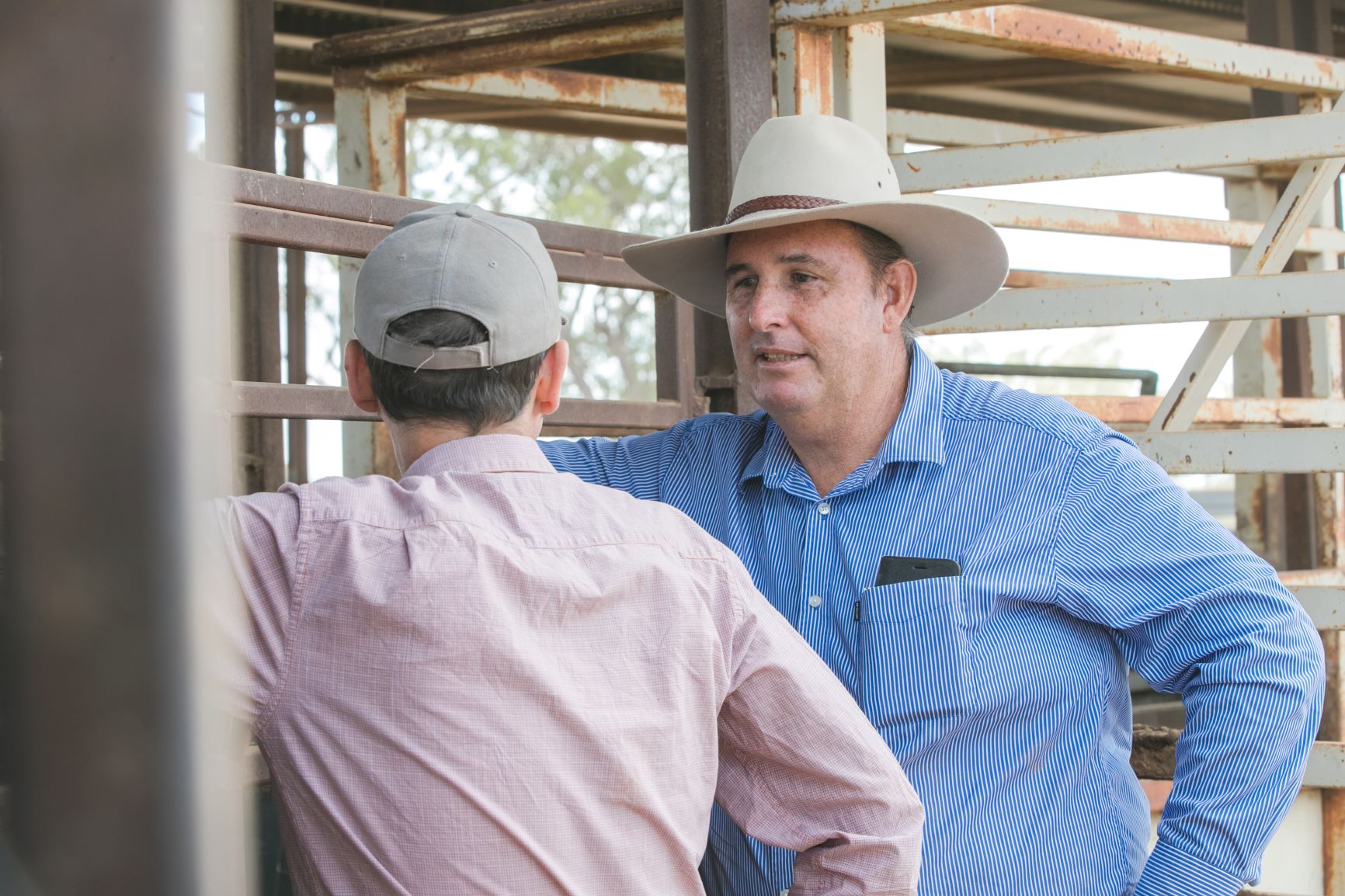 Professor Hayes says it all starts with the end consumer and an understanding of what makes for a pleasurable sensory experience when it comes to eating a beef product.
Taste analysis is becoming exceptionally sophisticated and has the ability to create profiles of the combination of fat, muscle fibre and assorted compounds that elevates beef to different price points. This is an area of research headed by Associate Professor Heather Smyth and provides Precision Beef with quantitative measures of beef quality.
Computer algorithms will then make it possible to backtrack the quality data against how cows were reared, their genetics, the nutritional value of pastures, the associated methane production and even stress levels experienced by herds.
Each of these additional components are the subject of intensive research programs at QAAFI that use advanced technology including artificial intelligence and genomics. 
An important focus of this work is the ability to select the genetics and pastures that can enhance reproductive efficiency and increase the number of calves a cow can produce over a lifetime. This has important efficiency and sustainability impacts.
Professor Hayes has developed a breeding program to select for improved fertility genetics, which is already improving the reproductive efficiency of 54 participating cattle herds.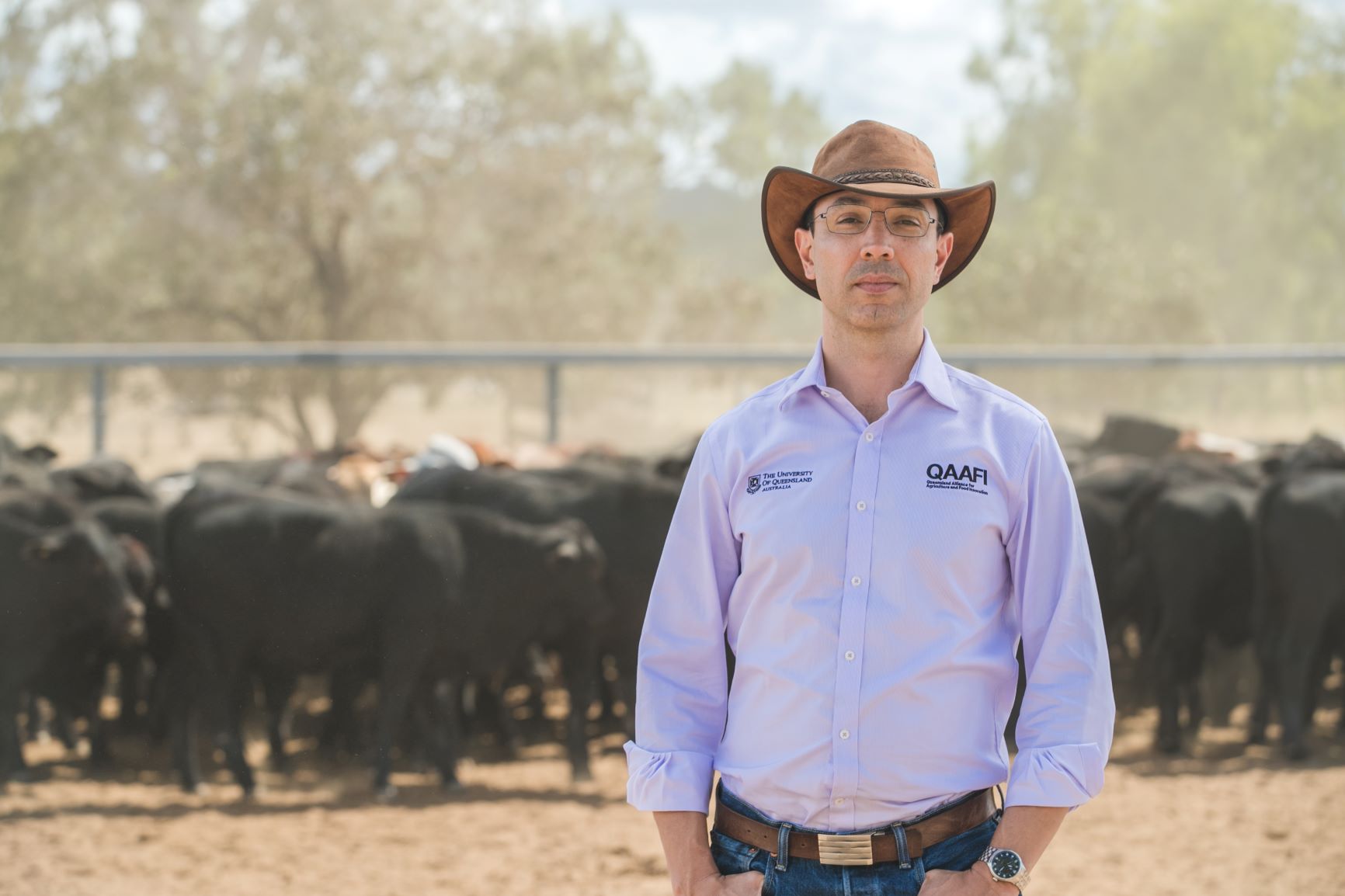 Concurrently, colleague Associate Professor Luis Prada e Silva can measure the impact on fertility of the nutritional value of different pastures, based on nitrogen levels in tail hair samples. Satellite images then could make it possible to survey the nutritional quality (and, therefore, its impact on fertility) of pastures across Australian landscapes.
The next step is to link back to the taste and sensory perception data to generate additional predictions on the quality and market value of beef products coming through the supply chain.
"The power of Precision Beef would come from combining datasets in such a way that producers gain clarity about the risks, costs and returns associated with different strategies for managing and marketing their cattle herds," Professor Hayes says. 
"Producers could then opt to improve pastures and genetics with specific goals around the quantity, quality and value of beef they are producing."
During Beef 2021 in Rockhampton, producers and industry representatives are encouraged to attend the Precision Beef seminar. More Information here. 
---
Contacts: Professor Ben Hayes, Director of Centre for Animal Science, Queensland Alliance for Agriculture and Food Innovation, The University of Queensland, E. b.hayes@uq.edu.au, T. 07 3346 2173 or M:  0434 210 890 or Carolyn Martin media E. carolyn.martin@uq.edu.au M: 0439 399 886. 
Download high-resolution photos and video. 

Professor Ben Hayes will be attending Beef Australia in Rockhampton from Sunday 2 May until Friday 7 May and is available for media interviews. Call Ben Hayes on M. 0434 210 890 or Carolyn Martin M. 0439 399 886. 
---
The Queensland Alliance for Agriculture and Food Innovation is a research institute at The University of Queensland supported by the Queensland Government via the Queensland Department of Agriculture and Fisheries.