The first Indigenous PhD scholar at The University of Queensland's Alliance for Agriculture and Food Innovation (QAAFI) has vowed she won't be the last.
Arrernte woman Sherie Bruce from Mparntwe (Alice Springs) will research Aboriginal knowledge and uses for fungi at the Centre for Nutrition and Food Sciences.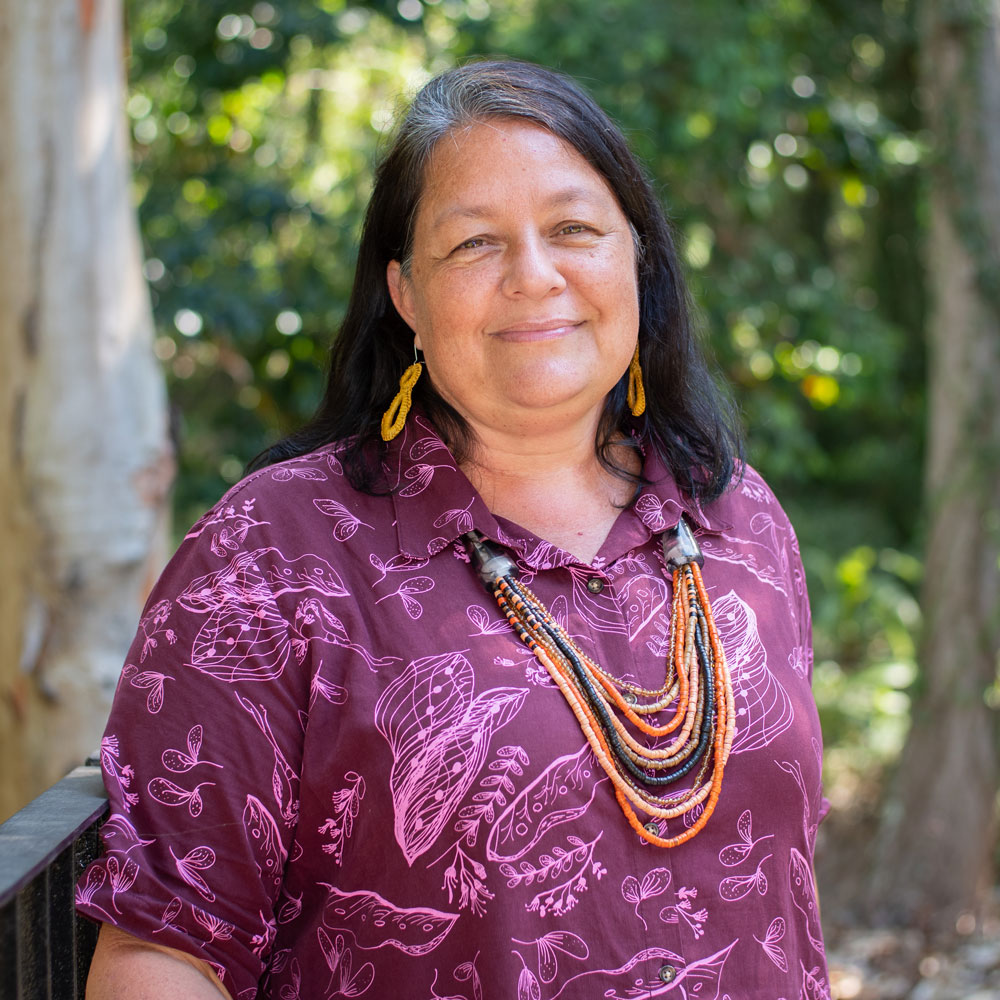 "Fungi has always been part of the connection to Country," Ms Bruce said.
"When you're walking Country doing women's business, collecting food and hearing the stories, even in the dry there is always lots of fungi.
"Fungi is a versatile ingredient that is used to make bread, beer and medicine. 
"Fungi feeds the trees and trees feed the fungi – which is the interconnectedness of the web of life and the way Aboriginal people think."
Ms Bruce said First Nations people were the world's first scientists and have a great deal of untapped and undocumented knowledge.
"What is missing is Aboriginal voices," she said.
"Perhaps that knowledge has not been shared because the right questions were not asked.
"Fungi is my passion and I want to know from communities what they know about it, what they would like to share and to record that traditional knowledge for future generations."
The QAAFI Research Officer started university a little later than most, completing her first degree at 45 and taking time to find the right supervisor for her PhD.
"Professor Yasmina Sultanbawa's work on Kakadu plum led to me finding her and her deep connection to communities resonated with me," Ms Bruce said.
"It was very important that my supervisor was a person with what we call 'right way' which is benefit sharing for self-determination, self-empowerment of communities, creating opportunities on Country so people don't have to leave their homelands to earn an income.
"Many communities want to work with QAAFI and share their knowledge and build on the scientific base.
"There are lots of fungi that are edible and to be able to create economic opportunities for people on Country from fungi just adds another layer for me.
"There is a lot of work being done on bush tucker here and I hope that I can help blaze a trail  for others to follow and walk alongside me."
Images and video are available via Dropbox.
Media: Sherie Bruce, s.bruce@uq.edu.au, +61 473 452 028; QAAFI Comms, Natalie MacGregor, n.macgregor@uq.edu.au. +61 409 135 651.
The Queensland Alliance for Agriculture and Food Innovation is a research institute at The University of Queensland supported by the Queensland Government via the Queensland Department of Agriculture and Fisheries.