A $7-million joint research project harnessing scientific advances could result in a range of new, elite strawberry varieties to target premium markets.
The five-year project led by the Department of Agriculture and Fisheries (DAF) with the Queensland Alliance for Agriculture and Food Innovation (QAAFI) and Griffith University and funded by Hort Innovation Australia will build an advanced knowledge base of the genetics behind the strawberry flavour and qualities consumers prefer.
Associate Professor Heather Smyth, a sensory science and flavour chemist from QAAFI's Centre for Nutrition and Food Sciences, said the aim was to create diversity for strawberries, similar to apples.
"There are many different apple varieties which offer subtly different tastes, textures and end-uses – Granny Smith, Red Delicious for example," Dr Smyth said.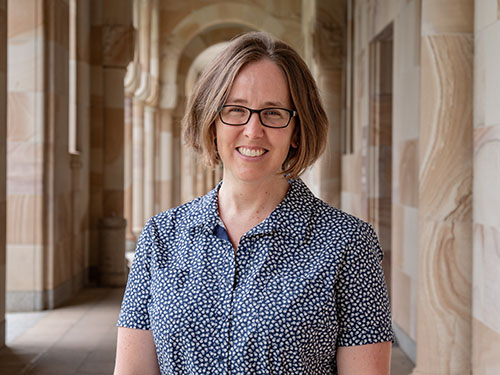 "We potentially could have the same for strawberries – different varieties with different sensory properties and therefore different applications and markets.
"For example, home consumers might prefer small, sweet strawberries, while chefs might prefer the visual appeal of larger fruit for particular culinary uses and may not be too concerned about sweetness because they can add it themselves."
DAF Principal Plant Breeder Dr Jodi Neal said the research would draw on an extensive collection of parental lines developed through DAF's Australian Strawberry Breeding Program at the Maroochy Research Station in Nambour.
"The consumer and sensory testing will involve evaluating niche lines of white, pink and dark burgundy strawberries," Dr Neal said.
"We'll be exploring texture, taste and aroma volatiles and consumer acceptance.
"What does the mouth feel when you bite into it, for example?
"We hope this phase will help us link the flavour to the genetics to develop genetic markers to predict flavour in future varieties."
Dr Smyth said once sensory profiles are established for existing and new characteristics, new varieties can eventually be made available to growers and consumers.
"What the consumer wants does vary," she said.
"There are different market segments with different expectations for taste, colour, size, post-harvest handling and other characteristics.
"The question we are starting with is 'what are the genetics behind all of these?'"
A multi-disciplinary team including nine PhD students has been assembled to develop molecular tools and other types of rapid analytical techniques to identify genetic traits across a range of breeding programs.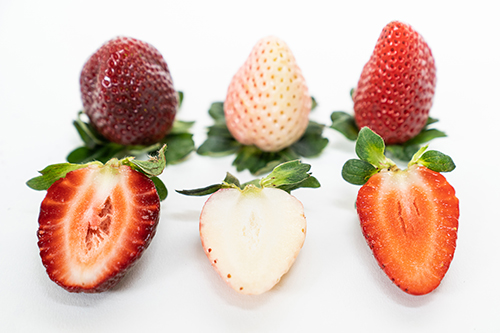 Professor Smyth said it was the perfect opportunity for researchers from different organisations to collaborate.
"We've got Griffith University, the University of Queensland, the Queensland Department of Agriculture and Fisheries (DAF), all custodians of the breeding programs and genetic variation for a whole range of fruits – strawberries, mangoes, pineapples, passionfruit and papaya.
"We're able to put together our scientific knowledge and achieve much more than if we worked separately."
Australia produces more than 82,000 tonnes of strawberries a year, with a value of $435 million.
More than 42 per cent of production is in southern Queensland.
Professor Smyth said developing new varieties of an already popular fruit would be a balancing act.
"We are going to really advance where we are with each of these crops and give plant breeders the tools they need to deliver varieties that will allow producers to give consumers what they love about these fruits."
Research: Associate Professor Heather Smyth, h.smyth@uq.edu.au, +61 (0)468 732 394, Dr Jodi Neal, Principal Plant Breeder, Strawberry production systems DAF, +61 (0)403 250 519,  jodi.neal@daf.qld.gov.au; Vino Rajandran, R&D Manager, Hort Innovation, vino.rajandran@horticulture.com.au, +61 (0)437 469 525.
Media: QAAFI Communications, Natalie MacGregor, n.macgregor@uq.edu.au, +61 (0)409 135651.
Images are available via Dropbox.
The Queensland Alliance for Agriculture and Food Innovation is a research institute at The University of Queensland supported by the Queensland Government via the Queensland Department of Agriculture and Fisheries.