Genetic solutions to optimise root systems in wheat crops will be the focus of a successful ARC Future Fellowship awarded to the University of Queensland's Associate Professor Lee Hickey.
Dr Hickey from the Centre for Crop Science at the Queensland Alliance for Agriculture and Food Innovation (QAAFI) has been awarded $1.1 million over four years.
"It was a real surprise and quite a shock, because the names were published directly online and I thought I had probably missed out," Dr Hickey said.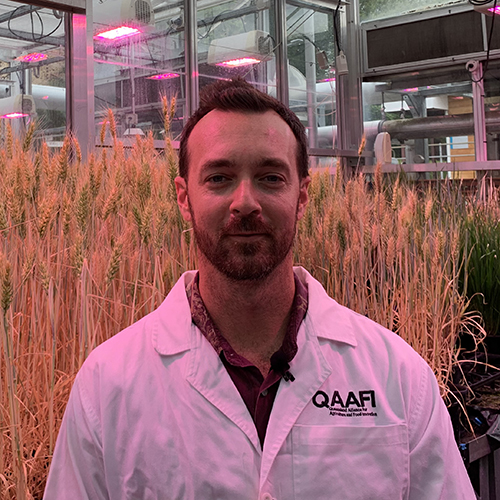 Just 100 mid-career researchers nationwide were successful.
"It's becoming more and more competitive to secure research funding and I feel sorry for all the other applicants who missed out because they're all excellent, with high quality proposals," he said.
Dr Hickey's project will use the latest breeding technologies – from genomics to genome editing – to improve crops from the ground up.
"My research will explore how root systems can be optimised and engineered in order to develop future wheat crops that are more nutrient-use efficient, so farmers may reduce fertiliser inputs.
"Root hairs are crucial for the crop to capture nutrients and water.
"I will investigate whether selection and breeding over the past 100 years has inadvertently changed root traits, which could restrict sustainability and profitability in future farming systems.
"Genome editing technology presents an exciting opportunity to target key genes involved in directing roots deeper into the soil to enhance drought adaption, which is another big challenge we face with climate change.
"When it comes to more sustainable crops, our farmers needed them yesterday.
"This is why we need the latest technologies to come up with a game changer."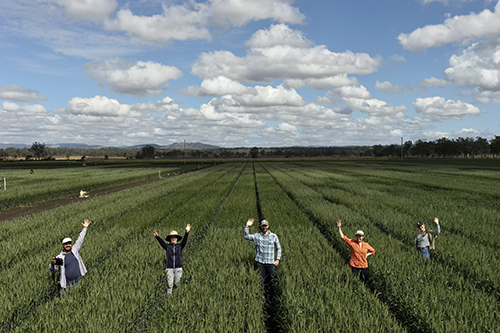 Just hours after finding out about his success, Dr Hickey gave a keynote speech to the International Wheat Congress, outlining some of his plans to the world's leading wheat scientists.
"I spoke about the need to improve productivity of wheat with fewer inputs in the face of a changing climate," he said.
"While focussing on the opportunities, I also recognised it is a challenging and daunting task because we have to enhance our crops in record time.
"I think it's quite doable, but it requires significant technological and scientific advances.
"And we've got to start now.
"Even the new technology coming online won't have an impact on farm for another six to ten years, so we might be at looking at several breeding cycles in order to get where we need to be.
"I am excited to be collaborating with leading researchers around the world and partners to deliver outcomes to industry.
"This Future Fellowship will give me the chance to explore breakthrough technologies and approaches that could lead to a significant advance for wheat production globally."
Media: Associate Professor Lee Hickey, l.hickey@uq.edu.au, +61 (0)408 210 286; QAAFI Communications, Natalie MacGregor, n.macgregor@uq.edu.au, +61 (0)409 135 651.
Images are available via Dropbox. All are supplied by QAAFI.
The Queensland Alliance for Agriculture and Food Innovation is a research institute at The University of Queensland supported by the Queensland Government via the Queensland Department of Agriculture and Fisheries.