Clean label, new sweeteners, global food security and healthier snack foods were some of the major themes presented at the Institute of Food Technologists' IFT17:
Go With Purpose Annual Meeting and Food Expo.
The IFT17 Food Expo is a platform to launch emerging technologies, processes and product innovations. Held in Las Vegas in June, the event brought together over 20,000 attendees and 1,000 exhibitors.
Queensland Alliance for Agriculture and Food Innovation (QAAFI) Centre for Food and Nutrition Sciences PhD student Oliver Meldrum was provided funding to attend through the IFT17 Go With Purpose Global Challenge as well as funding supported by the Centre for Nutrition and Food Sciences, QAAFI.
Oliver Meldrum (QAAFI) and Millie Shinkfield from The South Australian Research and Development Institute (SARDI) were fortunate to be given the opportunity to represent the Australian Institute of Food Science and Technology (AIFST) at IFT17 and participate in the IFT: Go With Purpose Global Challenge, an initiative established by the IFT Student Association (IFTSA) and supported by the American Society of Association Executives Foundation.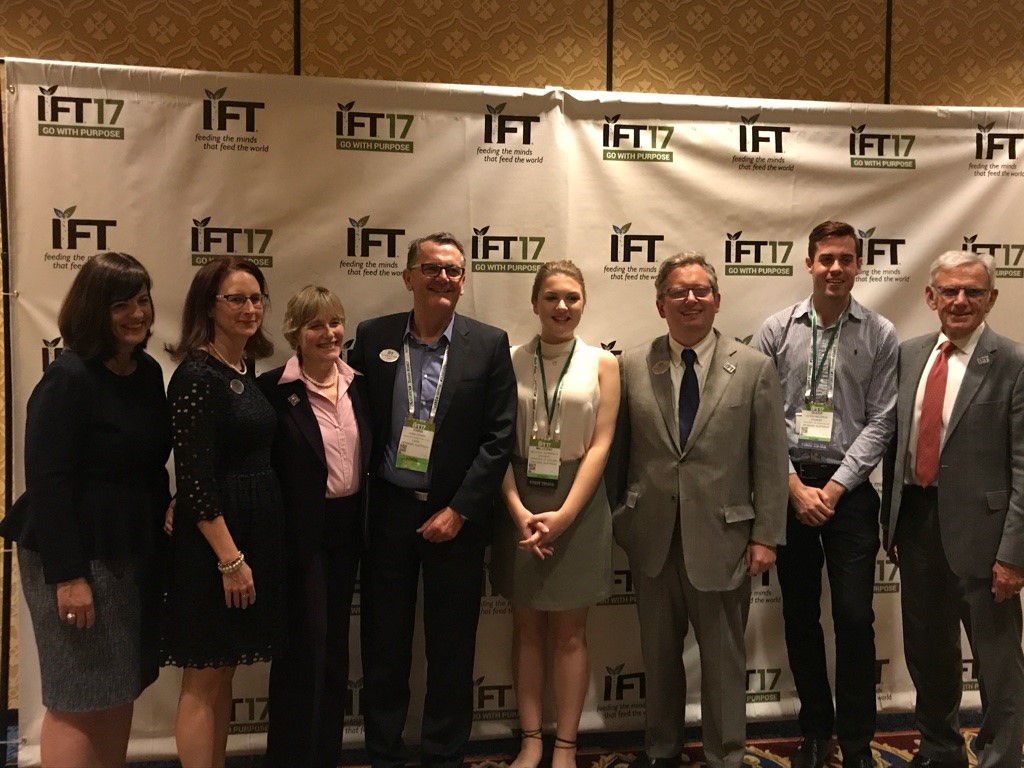 This program is designed to foster collaboration and a spirit of engagement amongst food scientists from around the world including Australia, UK, China, Africa, USA and South America.
PhD student Oliver Meldrum, said the trends highlighted this year included new applications of traditional plant-based ingredients that offer a more natural and healthier option, including allergen-free alternatives to soy protein such as plant proteins from pulses (e.g. pea).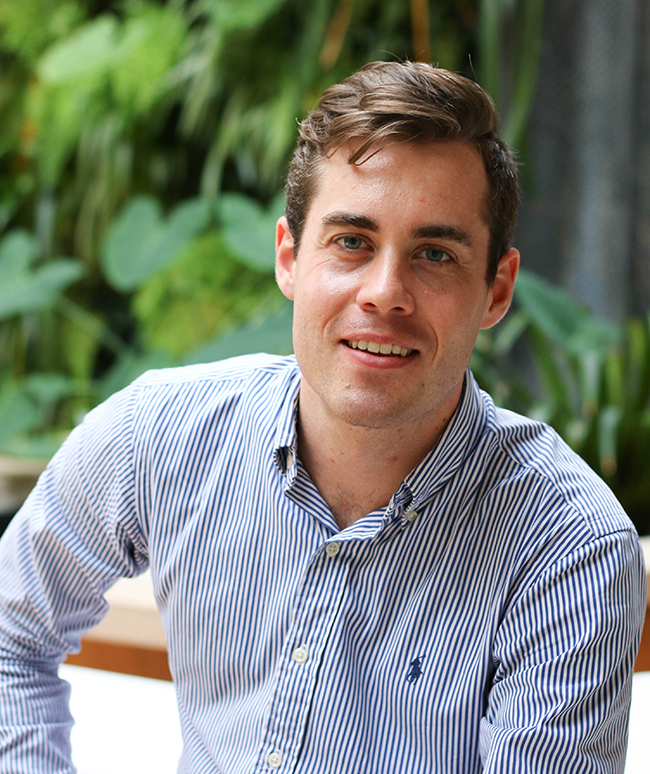 "Many exhibitors also responded to increased consumer awareness of clean label products and improvements in guy health due to fibre fortification, probiotics and antioxidants in the diet." he said. 
"One of the major themes was the future of global food security and the challenges of feeding a growing world population that is expected to reach 9.7 billion by 2050.
"To approach this challenge, Christie Lagally from the Good Food Institute outlined the need for around one-third of protein consumed would need to be sourced from plants instead of animals." Mr Meldrum said. 
This year also saw the launching of the IFTNEXT Stage, a program of interactive workshops, commercialisation sessions and discussion forums aimed at challenging attendees to develop innovative solutions and facilitate engagement amongst attendees.
In November, all participants in the IFT17: Global Challenge will present their innovative concepts at the 2017 IFTSA Global Summit, which brings the world's food science students together in one virtual meeting.
The next Food expo IFT18: A MATTER OF SCIENCE + FOOD will be held on July 15-18, 2018 in Chicago, Illinois
---

Oliver Meldrum, believes innovative food packaging could be the key to a well-fed world. Read about Oliver's solution to the problem on UQ's Small Change blog.