Pimelea R&D update sessions
30 October 2018 9:00am
–
1 November 2018 5:00pm
Storm events in inland Queensland have triggered Pimelea outbreaks across a number of regions and properties. To incease awareness of toxicity risks

and help producers manage cattle a series of updates a

series of updates for producers on the Pimelea group of plants that are poisonous to grazing animals have been organised. 
Tuesday, 30 Oct 2018 – Roma Cattle Yards  (after the weekly cattle sales)
Wed 31 Oct 2018 – Begonia
Thurs 1 Nov 2018 – St George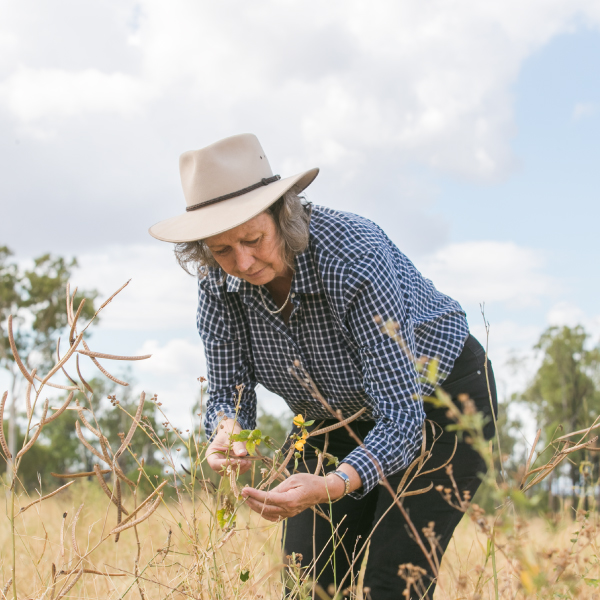 Short updates will be provided by the following speakers over a three-hour workshop: 
Project R&D updates from Associate Professor Mary Fletcher at QAAFI at the University of Queensland
R&D updates from Diane Ouwerkerk, Department of Agriculture and Fisheries, Queensland and the rumen team
Shared learnings from producer experiences on managing Pimelea.
Proposed R&D on Pimelea impact, abundance & ecology
---
Contact: Marie Vitelli | General Policy Officer AgForce Queensland P: 07 3236 3100 | E: Marie.Vitelli@agforceqld.org.au
Associate Professor Mary Fletcher | The Queensland Alliance for Agriculture and Food Innovation (QAAFI) | P: +61 7 344 32479 | E: mary.fletcher@uq.edu.au
Read more about QAAFI's Pimelea research
Registering for QAAFI Science Seminars 
There is no need to register for individual seminars, simply make sure you are signed up to receive our seminar notifications, and the link to the webinar will be sent to your nominated email address on the morning of the seminar.