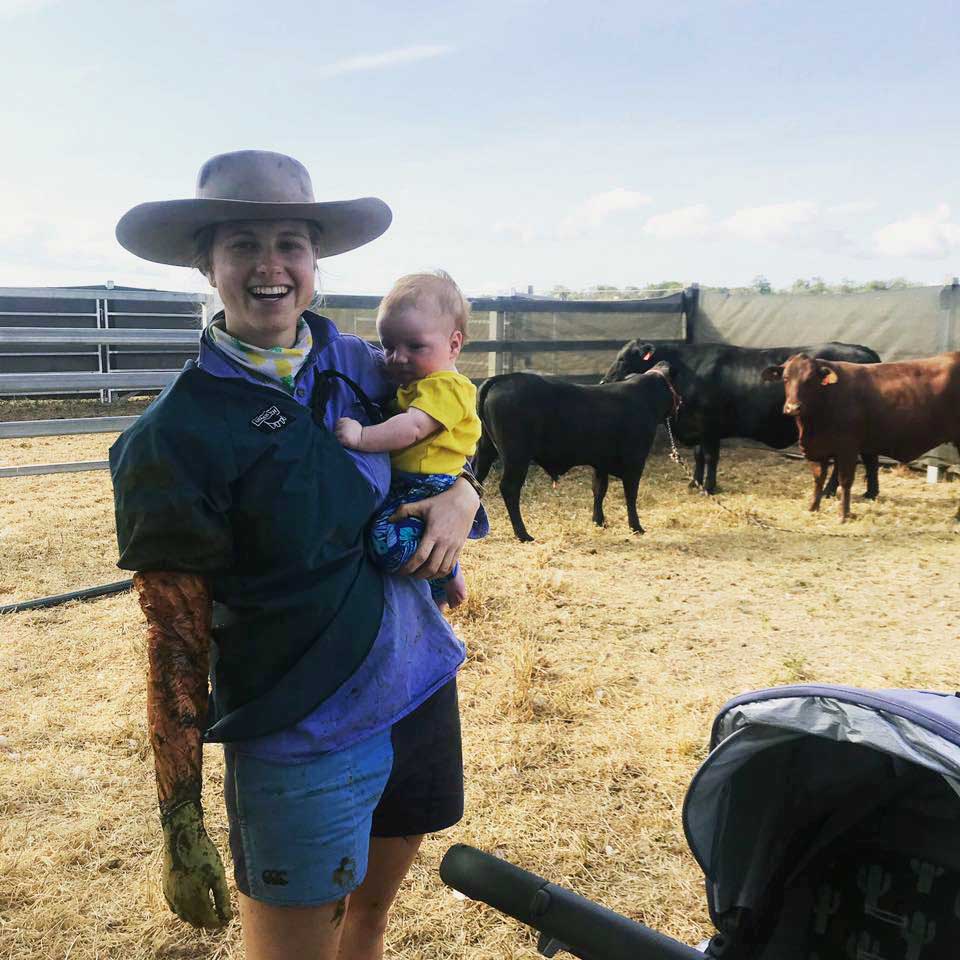 It's been quite a big seven months, I think most first time mothers feel exhausted and constantly chasing their tail and I am certainly no exception. On the 21st May 2019 I was co-awarded the Zanda McDonald Award, along with Luke Evans, at Port Douglas in North Queensland. Less than 24 hours later I was driving to the hospital in Cairns to give birth to my son Fred. As I sat in the maternity ward nursing my new born son and doing radio interviews with hosts from all over Australia and New Zealand I knew the second half of this year would be like no other.
I've always firmly believed in maintaining my career through motherhood so leapt at every opportunity. This started with speaking at a MLA Beef UP forum six days after Fred was born. From then on it was non-stop. Blessed with a baby that actually slept I was able to talk at the EKKA, NABRUC, the annual Nuffield Conference, TropAg, the Young Beef Producers Forum, Australian National Field Days and tour Australia and New Zealand with the Zanda Award. This was all done with Fred by my side having just punched 25 flights on our return home in 7 short months. Of course this couldn't be done without the help of a small army of willing volunteers to baby sit, burp and cuddle Fred.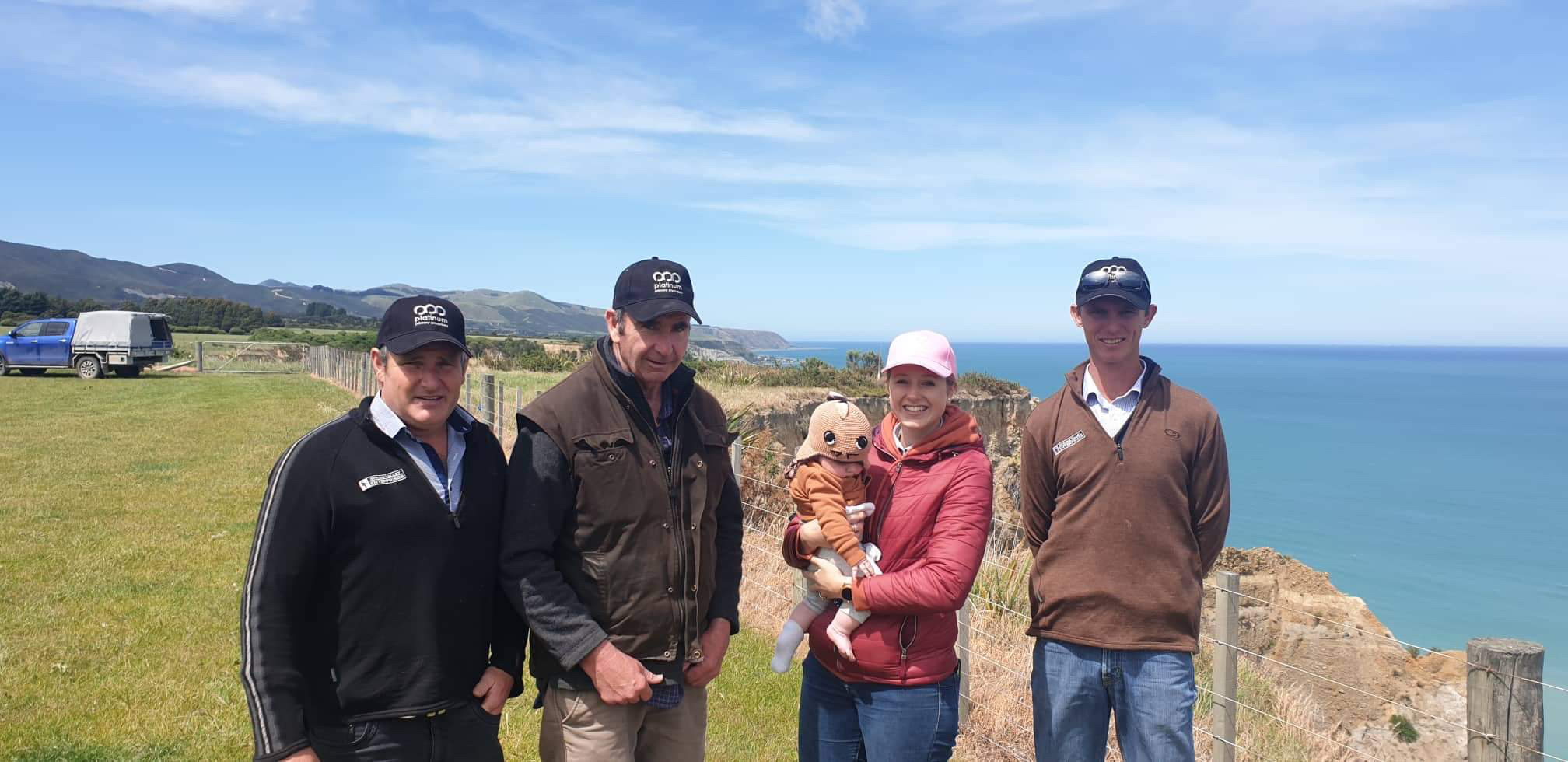 One of the most incredible experiences for the year started with my tours of Australia and New Zealand. The Zanda McDonald Award is a prestigious agricultural award that commemorates one of the greats of the Australian beef industry - Zanda McDonald who was passionate about the industry, innovation and helping young leaders. With the winning of the award I was given the opportunity of a lifetime for a mentoring tour to visit some of the best producers, agribusinesses and pastoralists from Australia and New Zealand. With my interest in genomics and data I was keen to see how this has been successfully used in the beef industry and in other industries. Along with this request I wanted to see intensive properties that were the opposite from the extensive northern beef industry I was used to working with. The award and my mentors more than delivered. In Australia I was taken by Pilatus PC12 to Lambpro, Te Mania Angus and RennyLea Angus all leaders in genetics and data. In New Zealand again the private plane allowed a seamless transition between intensive systems varying from a triplet lamb flock to intensive dairy and the honey industry. The award offered not only the mentoring trip but an incredible opportunity to network with the best and brightest in agriculture both at home and across the Tasman.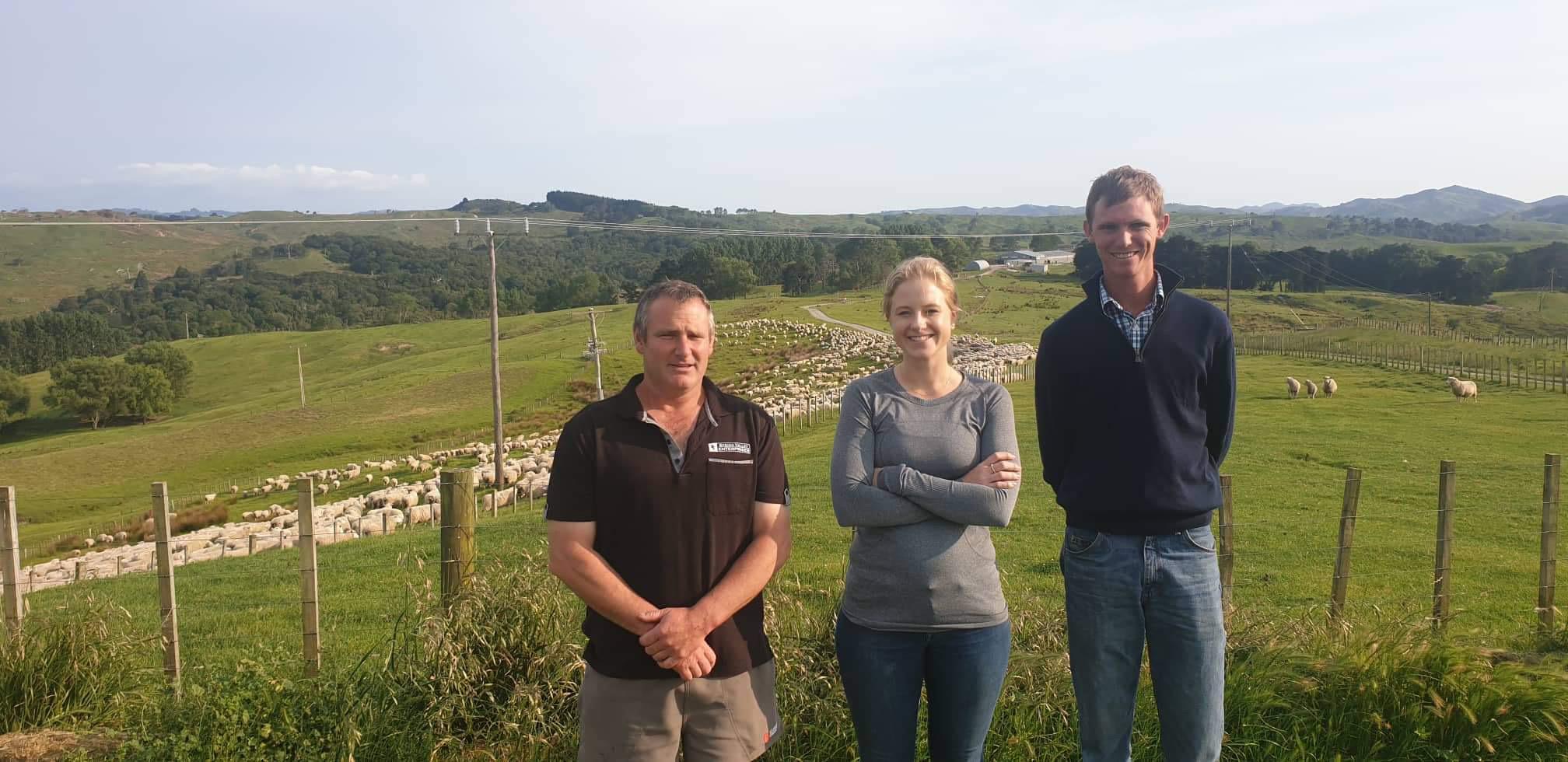 As my year of co-winner of the Zanda award comes to an end I cannot think of a better experience with the opportunity to advance my career, network with leaders in the industry and visit some of the most impressive properties in the Southern Hemisphere. This past seven months has without a doubt changed my life and renewed my passion for the beef industry. I look forward to the next year continuing to work on the Northern Genomics Project, travelling to our collaborators and starting to see the results from the past three years of work.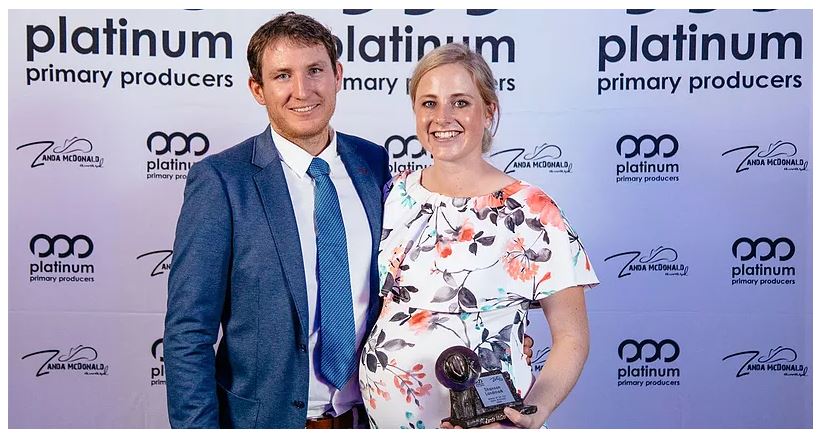 Thank you to the Zanda McDonald Award and all the sponsors for their incredible generosity in making this award possible. A special thanks to all of the hosts and the producers who gave up their time and made themselves available for any and all questions. Finally thank you to all those who had a hand in allowing me to juggle travel, work and a newborn.
---
Contact: Shannon Landmark, Centre for Animal Sciences, Queensland Alliance for Agriculture and Food Innovation, The University of Queensland. E. s.landmark@uq.edu.au
 
About the Zanda McDonald Award

Zanda McDonald was a prominent identity in the Australian beef and livestock industry and a foundation member of the Platinum Primary Producer (PPP) Group. He died in April 2013 at the age of 41, following a tragic accident on his Queensland cattle property.
Zanda was proud to be a farmer and worked tirelessly to encourage young people to work in the industry that he loved. As part of his role in the PPP Group he led a number of initiatives to promote his industry to the next generation.
In his honour the PPP group launched the Zanda McDonald Award. This award aims to recognise young people working in the primary industry sectors in New Zealand and Australia, and support their future career development.
In May 2019, at the annual PPP conference in Port Douglas Australia, the 2019 award was presented to two equally worthy winners, Luke Evans from the Northern Territory and Shannon Landmark from Queensland.
The prize for winning the Zanda McDonald Award includes an impressive professional development package, a tailored industry trip across the Tasman, $2,000 cash, and mentoring sessions with selected PPP group members across Australia and New Zealand. Exposure to the skills and experience from some of Australasia's highest-profile farmers and agri-business managers is highly sought-after and widely seen as a career and life-changing experience. The winner will also become a member of the PPP Group.
Applications for the 2021 Award are open to individuals 35 years or younger (as at 31 August 2020), who live and work in the agribusiness sector in either Australia or NZ.
More Info: www.pppgroup.org