Shannon Landmark, joint winner of the 2019 Zanda McDonald Award considers herself lucky not to have a 9 to 5 job every day. As coordinator of the Northern Genomics Project at the University of Queensland, her work focusses on improving genetic selection and reproductive technology, and sees her working with beef producers, beef extension officers from state governments, consultants and vets, and university researchers and scientists.
Some days she might be driving ten hours to get to a property, and other times she's lucky enough to get flown out to collaborating farms and ovarian scanning cattle. In 2018 Shannon did a total of 36 different trips, covering over 60,000km. When she's not on the road or in the yards she's processing data, analysing it for reports and staying in touch with producers.
The goal of the project is to develop a DNA test that is suitable for northern Australian cattle, and achieving widespread adoption. Shannon feels lucky to have learnt an incredible amount from each collaborator, researcher and scientist that she works, and knows that there's plenty more to come.
Outside work Shannon likes to tinker around with her own cattle, is an avid reader and runner. But after becoming a first time mum of son Fred just two days after being co-crowned with the title, she's had to put those things on the back burner.
Shannon's mentoring trip is scheduled to take place towards the end of 2019, where she'll focus on increasing her knowledge of the entire beef supply chain in Australia, and understanding what end results drive the breeding and genetic selection. Intensive agriculture on both sides of the Tasman is another key area of interest for her.
When asked what winning the award means to Shannon, she said "I am still on a high from winning the award and it has opened up so many more opportunities than I ever thought possible. The PPP Group are a huge pool of mentors that are eager to help and impart their knowledge. It is without a doubt the most pivotal event in my career and I am really focused on making the most of every opportunity presented."
Shannon along with her husband Luke, and their son Fred base themselves between Brisbane and Mareeba in Far North Queensland.
---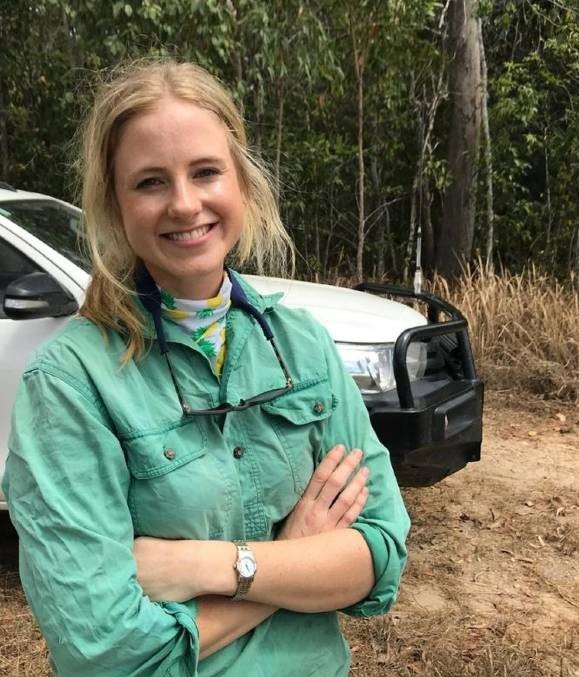 Shannon Landmark
Project Co-ordinator, Northern Genomics Project, QAAFI
Shannon is a veterinarian and coordinator of the Northern Genomics Project. This project aims to develop a genetic test suitable for the northern cattle industry focusing on fertility traits: age of onset of puberty and length of lactational anoestrous. This test can be carried out on a tail hair or DNA sample and can be conducted on cattle from birth. This gives producers an accurate prediction of what a heifer or bull's reproductive capacity is over its lifetime. Allowing producers to make this decision from an early stage gives greater power to the decisions of whether to keep or cull heifers, whether to spey heifers or castrate bulls and increases genetic gain in a shortened period of time. This test will also be invaluable in evaluating potential seedstock and bull purchases. The project has been genotyping over 30,000 females from 54 different properties that are based throughout Queensland, the Northern Territory and Western Australia. Shannon coordinates with all the producers, veterinarians, researchers and contractors, travels out to the properties and performs ovarian scanning, pregnancy testing and herd reproductive evaluations.  Prior to working for QAAFI she was a cattle veterinarian working in Charters Towers, Longreach and the Atherton Tablelands.
Source: Article Lucky not to have a 9 to 5 job every day, published by Platinum Primary Producers https://www.pppgroup.org/winner-profiles 6 August 2019.