Maize growers in Queensland and northern New South Wales could dramatically improve yields and water use efficiency by rethinking their approach to hybrid selection, row configuration and population density.
A three-year research project conducted by the Queensland Alliance for Agriculture and Food Innovation (QAAFI) and NSW Department of Primary Industries (DPI) found that yield increases of up to 48 per cent and up to seven-fold increases in water use efficiency are possible when optimum combinations of population density, row configuration and hybrid type are matched to the growing environment.
The trial work was part of a Grains Research and Development Corporation (GRDC) investment into tactical maize and sorghum agronomy in the northern grains region and amassed results from farm sites across the western, eastern and southern Darling Downs, central Queensland as well as Gatton Research Station and Hermitage Research Station near Warwick.
 
One of the project leaders, QAAFI Professor Daniel Rodriguez said the research results demonstrated that small differences in physiological traits among commercial maize hybrids can produce significant differences in yield across different agronomic managements and growing environments.
"When it comes to maize yield, what really matters is matching hybrid type and management to site and expected seasonal conditions," Professor Rodriguez said.
"For sites that on average yielded between three and 13 tonnes per hectare, the difference between the lowest and highest treatment yields (combination of hybrid x density x configuration) was up to 48 per cent."
As part of the project, simple rules around available soil water at sowing, hybrid characteristics and management practices were developed to support decision making by growers and consultants at the time of sowing.
The research demonstrated that in below median yielding environments and seasons, soil moisture at sowing was key to determining yield.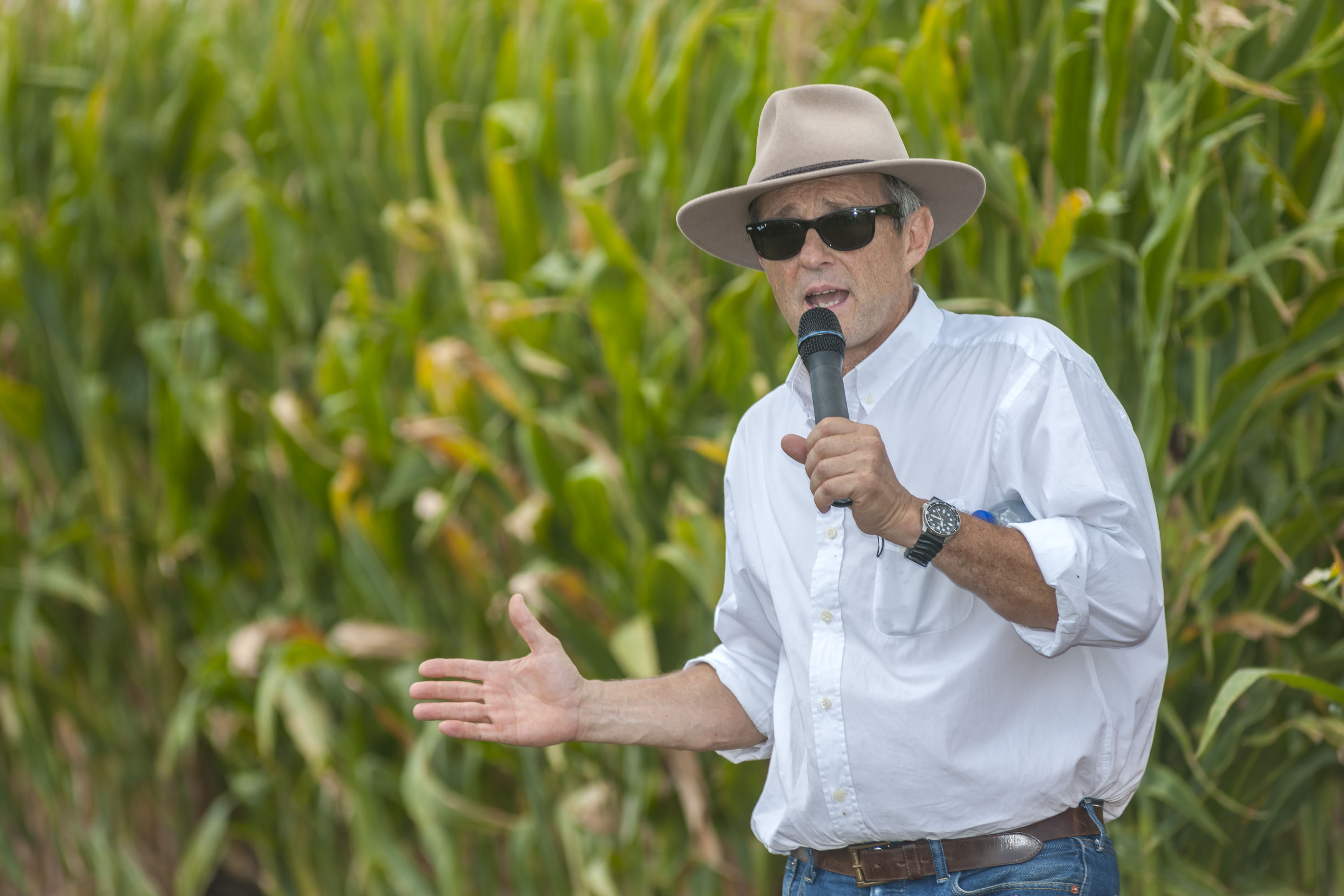 When initial soil water at sowing (ISW) was less than 184mm, the range in yields corresponded to losses of -$300/ha through to low returns of $150/ha. By comparison, for situations when ISW was above this threshold profits were close to $300/ha.
In the better sites and seasons, super wide configuration showed the lowest returns at approximately $750/ha while in the solid crop configurations, the highly prolific (multi-ear) hybrids achieved the highest yields and gross margins.
Among the non-prolific (single ear) hybrids, returns of approximately $1500/ha were obtained with the highest populations - that is, ≥ 4.8 plants per metre.
"Overall, these results showed that ISW is a good indicator of whether or not maize should be sown, and that optimum combinations of hybrids and agronomic managements can improve profits in the highest yielding environments," Professor  Rodriguez said.
Although maize is a relatively minor summer cereal crop compared to sorghum in the northern grains region, there is renewed interest in the crop due to its high prices, high yield potential, its high return of biomass to the soil, and the diversification of risks within predominantly sorghum dominant cropping systems.
"Farmers know well that crops grown after maize yield better than when the previous crop was sorghum," Professor Rodriguez said.
"However, there are challenges to increasing the area of maize grown in the north including the crop's susceptibility to water stress at flowering as well as the poor adaptation of the available genetics to the northern dryland environments. That includes, the propensity of Australian materials to produce non-fertile tillers when maize is planted at low plant populations."
In Queensland and northern NSW, dryland maize is usually grown at low plant populations of between 15,000 and 30,000 plants/ha due to the uncertainty of rainfall around flowering and high seed costs. Under these conditions most commercial hybrids will produce one or more tillers that are mostly infertile.
"Tillers compete with the main stem for water, nutrients and solar radiation and although some hybrids produced tiller ears, tillers are less efficient than main stems at translating biomass into grain," he said.
In dryland cropping multi-ear `prolific' hybrids planted at low plant populations have the potential to compensate yield if the season turns out to be wetter than average.
"By comparison, single ear `non-prolific' tillering hybrids will use water, nutrients and solar radiation resources that will not translate into grain yield" Professor Rodriguez said.
"This highlights a need to develop maize hybrids and agronomic packages for dryland maize that are better adapted to northern growing conditions."
GRDC Project Code: UQ00075; DAN00195
---
Source: Orginal article Maize growers could improve yield, published GRDC GroundCover August 2019.
Contact: QAAFI Professorial Research Fellow - Centre for Crop Science, Professor Daniel Rodriguez  M: 0434 075 094 E: d.rodriguez@uq.edu.au