The genetic control of crop growth and behaviour can be modified through traditional plant breeding or genetic engineering, but is fixed once a variety is sown. New spray-on viral transfection technology can transiently alter gene expression to fine-tune agronomic traits within the season while avoiding modifications to the genome.
Modern plant improvement programmes have yielded substantial productivity gains across broadacre and horticultural cropping systems. The ability to match a genotype with environment and management practices has enabled increasingly sophisticated cropping scenarios to overcome biotic and abiotic stresses and to close yield gaps. Once the crop is planted, the genotype is fixed and many of the management decisions have already been made, such as land preparation, planting date and plant density. But environment remains 'the great unknown' and with climate change in action across the globe, forecasting temperature and rainfall is becoming more challenging. Hence during the crop cycle, management tools such as pesticides, fertilizers and plant growth regulators remain the only available options to modify crop growth and resilience. However, in this issue of Nature Plants, Torti et al. demonstrate that the regulatory circuits controlling crop growth and development can be altered transiently during the lifecycle1.
Read the full article in Nature Plants  Original Research article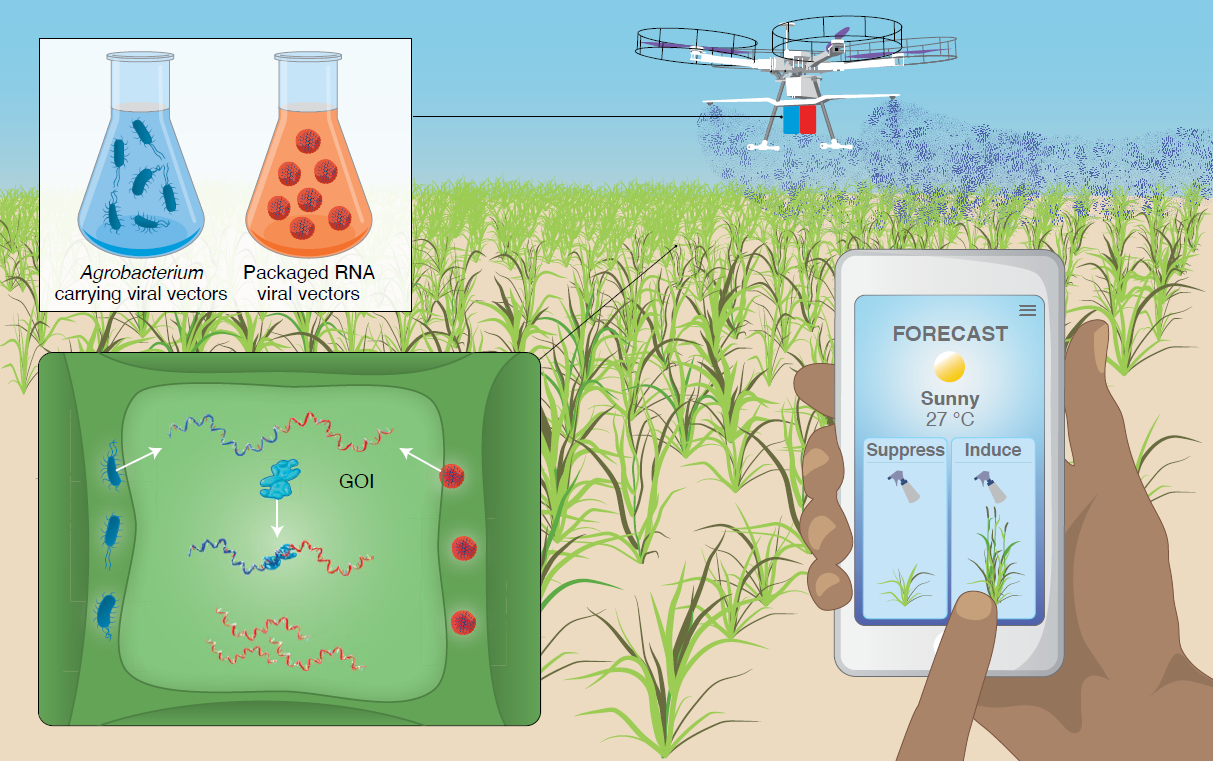 ---
The Queensland Alliance for Agriculture and Food Innovation is a research institute at The University of Queensland supported by the Queensland Government via the Queensland Department of Agriculture and Fisheries.