Native macadamia nuts could prove the key to developing a distinctively Australian pork flavour profile as a premium product in both domestic and international markets.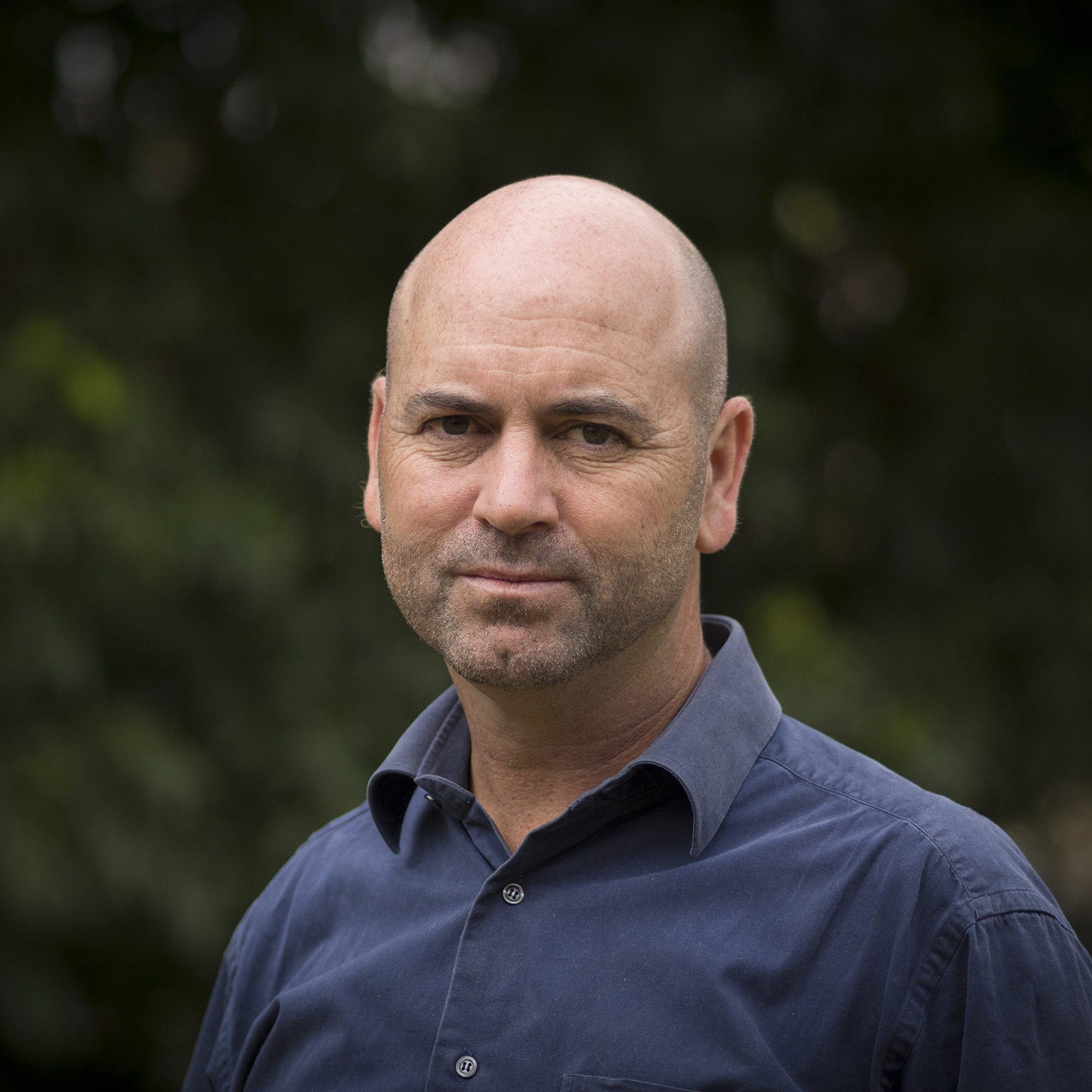 Professor Eugeni Roura and his team at the Queensland Alliance for Agriculture and Food Innovation (QAAFI) have provided a proof of concept, creating a preferred flavour signature recognised by consumer sensory tests.
Professor Roura says the key to the flavour boost lies in an increased level of oleic acid in the fat composition of the meat, which is influenced by the inclusion of macadamia oil in the diet.
The initial concept for the Australian project was based on the internationally recognised and award-winning Spanish Iberico pork, which comes from the Western territories of the Iberian Peninsula.
Iberian pigs – a breed found only in this region – forage extensively on acorns, which are high in oleic acid. Earlier research at QAAFI had linked the highly regarded quality and taste of Iberico pork to higher levels of oleic acid in the intramuscular fat. The oleic acid is provided by the acorns.
"We don't have acorns in Australia, but we do have other potential sources of oleic acid such as macadamia nuts, which have a similar level of oleic acid," says Professor Roura, who is based at The University of Queensland.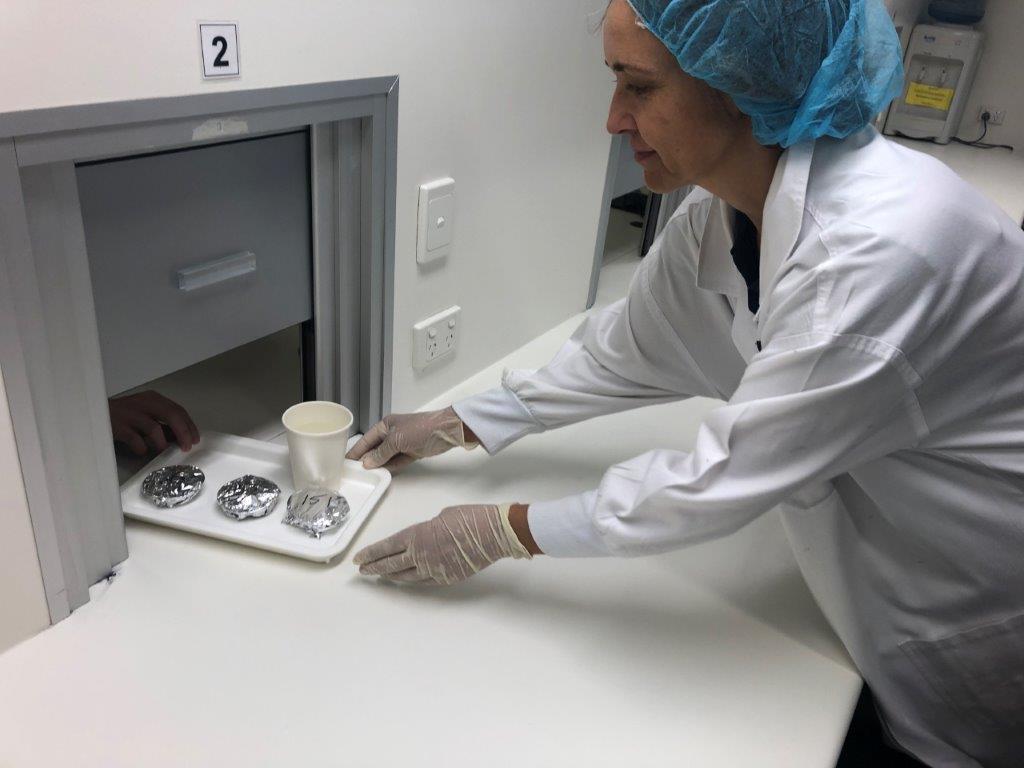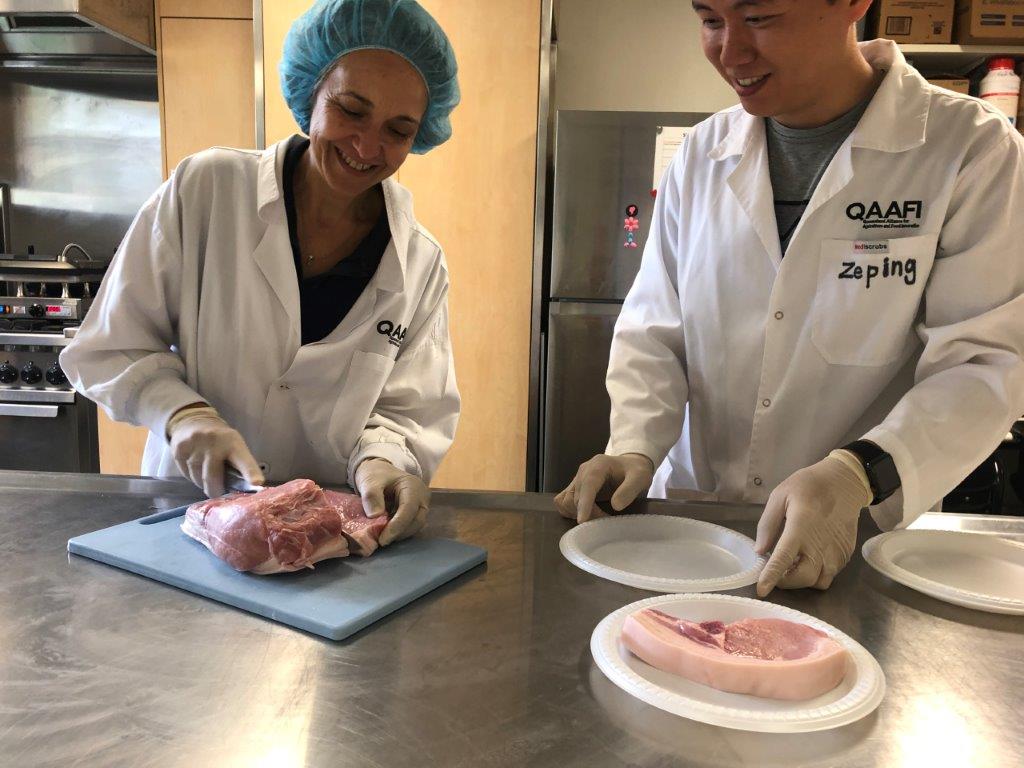 Dr Marta Navarro a Postdoctoral fellow at the QAAFI's Centre for Nutrition and Food Sciences developed the feeding trial with Queensland producer SunPork. A selected group of animals were fed a typical global diet, including corn, soybean and corn oil. Other groups were fed diets with varying proportions of more distinctive Australian ingredients such as sorghum and lupins, as well as macadamia oil.
Professor Roura says carcase testing showed that the macadamia oil in the diet had increased the oleic oil levels – the monounsaturated fats – in the intramuscular and subcutaneous fat of the pork meat, reducing the proportion of polyunsaturated fats.
The monounsaturated-to-polyunsaturated fat ratio increased from as low as 0.4:1 in pork produced from a standard diet to as high as 3.2:1 from a modified diet. This, Professor Roura says, has proved to be the key contributor to an improved flavour profile in the meat. In a preliminary test, QAAFI sensory scientist Dr Heather Smyth and her team of expert panellists defined the main descriptors that were used in the final consumer test.
In a final stage and under the guidance of Dr Navarro, the pork flavour was tested using a consumer panel with 80 participants, half of whom were long-time Australian residents, and the other half were of Chinese ethnic origin.
The roasted pork loins from pigs fed macadamia oil had higher caramelised notes and an overall improved pork flavour pleasantness particularly by the Chinese cohort of the consumer panel. Both groups reported more favourable responses to the high-oleic pork.
Professor Roura says that the research identifies an opportunity for Australian pork producers to develop a unique premium product that could potentially target both Chinese and domestic markets.
"We have successfully provided proof of concept for the creation of a distinctive Australian flavour through changes to animal diets," he says. However, additional research will need to assess alternative oleic acid-rich feed ingredients available to local producers aimed at minimising costs.
The research was funded by the Australian Pork Limited and supported by The University of Queensland and the Queensland Department of Agriculture and Fisheries.
It is part of a larger body of work at QAAFI's Centre for Nutrition and Food Sciences, and its Uniquely Australian Foods initiative focused on identifying Australian provenance characteristics to help local producers create a range of value-added food products.
---
Contact: Professor Eugeni Roura, Centre for Nutrition and Food Sciences,  Queensland Alliance for Agriculture and Food Innovation, The University of Queensland, T: +61 7 3365 2526 M: 0401 484 208 E e.roura@uq.edu.au or Dr Marta Navarro, Postdoctoral Research Fellow, QAAFI, T: +61 7 3365 1865 M: 0458999192 E: m.navarrogomez@uq.edu.au 
High resolution photos. Contact Carolyn Martin, QAAFI Communications M 0439 399 886 E. carolyn.martin@uq.edu.au 
Note: websites main 'banner' image is a stock photo - available for purchase here)