While the United Nations Sustainable Development Goals have yet to achieve mainstream attention, UQ researchers are working hard to ensure Australia meets its obligations to the world.
The vast majority of projects undertaken by the Queensland Alliance for Agriculture and Food Innovation (QAAFI) relate to food security in some manner.
How many United Nations Sustainable Development Goals can you name? If you're left scratching your head, you're not alone.
In 2015, 193 countries pledged their commitment to the United Nations 17 Sustainable Development Goals (SDGs) – a set of ambitious targets that aim to fight inequality, end all forms of poverty and tackle climate change, among other priorities.
Unlike the Millennium Development Goals that preceded them, the SDGs apply universally and place the onus on countries of every status – poor, rich and middle income – to take action, with a deadline of 2030.
Yet, while the 17 SDGs are of clear and vital importance to the future of the planet, many people are unaware of their existence, let alone what actions are required to achieve widespread change.
Across UQ a raft of researchers are working diligently towards improving the fortunes of the planet and the people inhabiting it - with many of their projects closely aligning with the SDG principles.
Professor Karen Hussey, Director of the UQ Centre for Policy Futures, sees great opportunity to raise the profile of the SDGs and further consolidate political and communal adherence to the goals.
"Internationally, the SDGs are the most significant political agenda there is, shaping policy and investment decision-making and generating important opportunities for governments to think holistically about sustainable development," Professor Hussey says.
"As a wealthy country with the resources and robust governance structures, Australia could take a strong leadership role in implementing and monitoring the SDGs,"
"The collaborative nature of the SDGs means a great number of Australians must be involved in championing them in the public, private and non-government organisation (NGO) sectors.
"We also have a responsibility to our regional neighbours to support their efforts to achieve the SDGs and the Australian Government's pivot back to the Pacific bodes well for such an approach."
FOOD SECURITY BY QAAFI (SDGs 1, 2, 3, 11, 13, 15)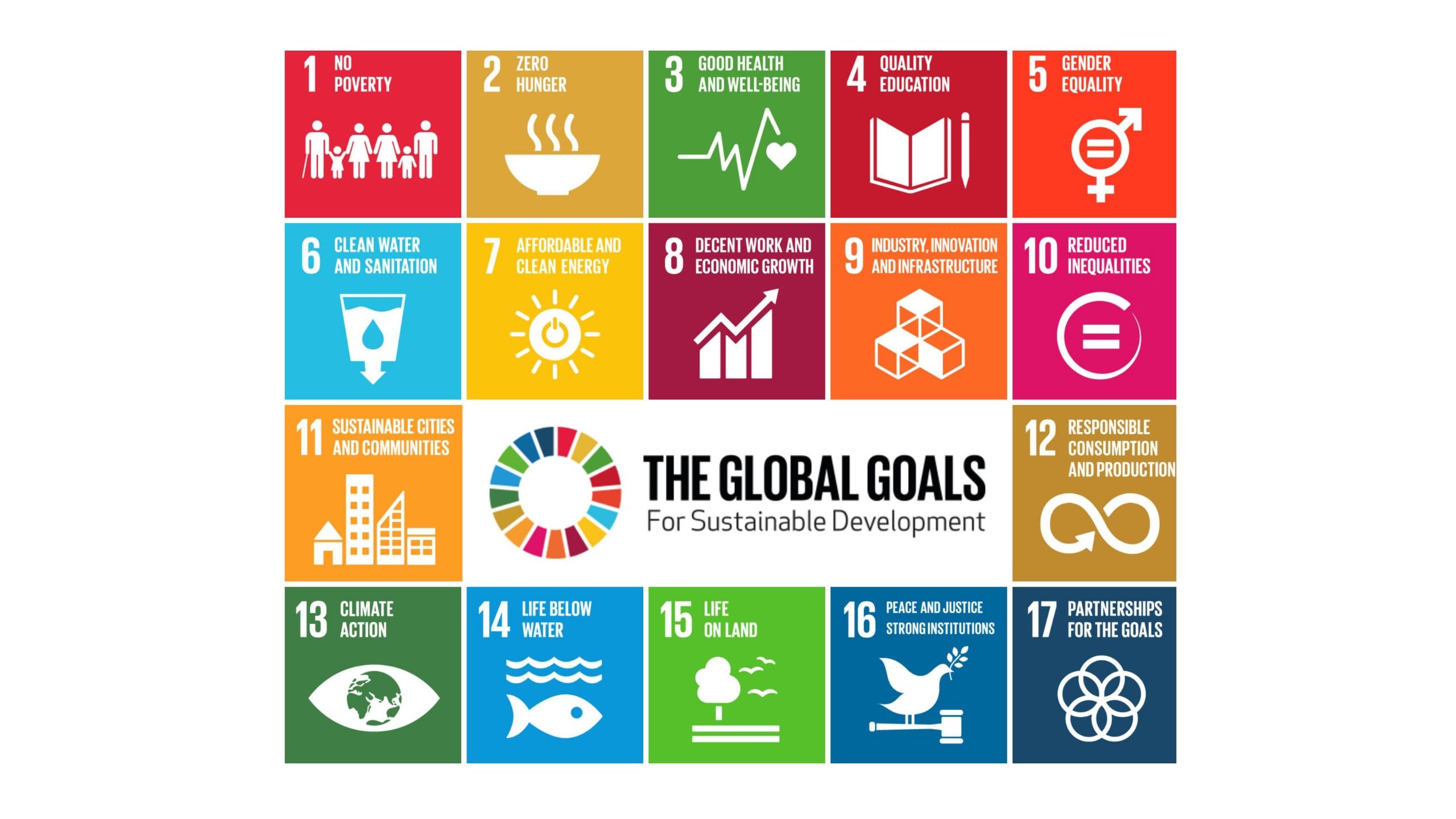 It's tempting for the populations of 'more developed' nations, such as Australia, to think that the SDGs are already in check and require minimal attention.
Yet there is still significant domestic action needed for the impact of the SDGs to be as bold and transformative as intended.
Professor Hussey says this requires the SDGs to be implanted in the social conscience, understood and valued.
"This is something all Australians should be talking about and promoting," Professor Hussey says.
"But it's also important that the remarkable knowledge generated in our universities is translated and applied in such a way as to support the implementation of the SDGs.
"The onus is on us to make it as easy as possible for our partners in government, business and communities to work with us on solutions that will make a real difference."
Professor Hussey says that in order for Australia to fulfil its obligations under the SDGs, the federal government should be engaging people from across the community, including those in civil society organisations and the private sector.
"The federal government must collaborate with state and local governments to provide mechanisms for responses and action towards achieving the SDGs," she says.
"While it's the Australian Government that has to report against the SDG framework, the vast majority of action to achieve the goals will occur at state, territory and local levels.
"There are enormous and strategic economic and social benefits from meeting these international commitments."
However, the targets are not something that can be conquered from the halls of political power alone.
Instead of focusing solely on the obligations of the SDGs, Professor Hussey believes the benefits also need to be made blatantly evident to the wider community.
"There are enormous and strategic economic and social benefits from meeting these international commitments, and we should be reinforcing to the Australian people the significant long-term advantages associated with implementing the SDGs" she says.
"Vital long-term benefits include improved community health and wellbeing, increased economic productivity, as well as enhanced natural and built environments.
"The improved information systems and more accurate population data brought about by reporting advances on SDGs will also assist local, state and national governments to make better decisions about where and how to invest in the future ."
While there is certainly work to be done in raising awareness of the SDGs in the wider community, researchers and experts across Australia are working together on collaborative projects that are making headway on a number of the goals.
---
Queensland Alliance for Agriculture and Food Innovation (QAAFI)
A UQ research institute, supported by the Queensland Government, QAAFI­­ is a global leader in tropical and subtropical agriculture and food science research.
Among the projects being undertaken is an innovative analysis of how big data can be used to protect crops from climate change and maximise resource efficiency.
Examples of this work can already be found in sorghum crops, with research also underway on wheat yields.
­­Another breakthrough in agricultural technology is helping to reduce production losses due to pests and pathogens, without incurring the toxic impact of many chemical sprays.
The new approach involves boosting the plant's own defences to naturally attack specific viruses.
Yet another research project relates to establishing an industry around unique Australia bush tucker, working in partnership with Indigenous communities.
The concept simultaneously creates a protected market with a point-of-difference to international markets and addresses SDG concerns about inequality and poverty.
---
CONTACT: Professor Mike Gidley, Centre Director - Centre for Nutrition and Food Sciences, Queensland Alliance for Agriculture and Food Innovation, The University of Queensland, T: +61 7 336 52145 E: m.gidley@uq.edu.au or Professor Karen Hussey, The University of Queensland, E: k.hussey@uq.edu.au T: +61 7 344 33154.