A powder extracted from the Kakadu plum to extend the shelf life of frozen ready-made foods has earned a University of Queensland researcher and her team a national award for community engagement.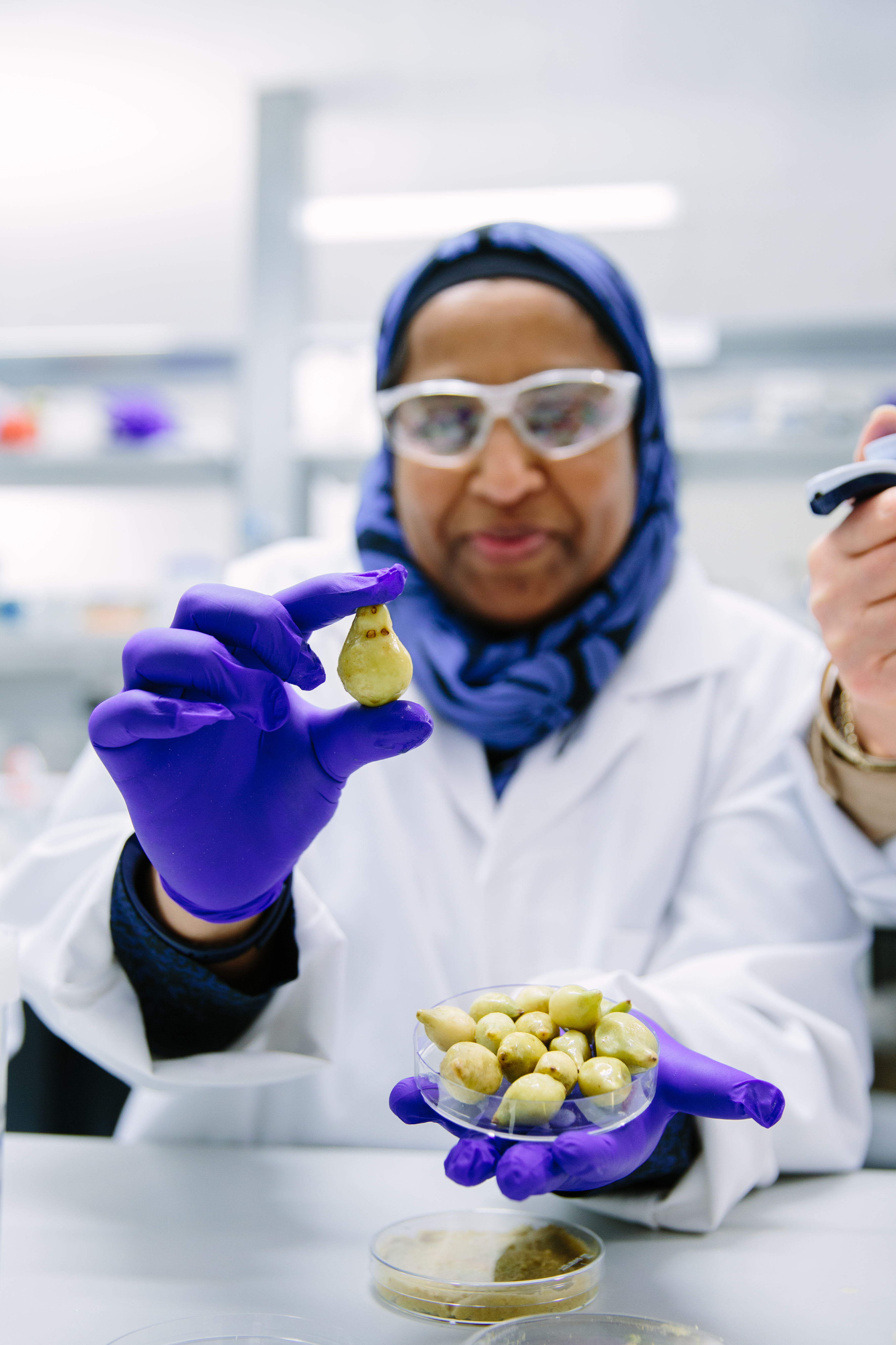 Associate Professor Yasmina Sultanbawa from UQ's Queensland Alliance for Agriculture and Food Innovation was recognised for her work with Aboriginal communities and industry in northern Australia to develop the powder.
Business and Higher Education Round Table (BHERT) awards held on 21 November 2017.

"The Kakadu plum is only the size of an olive but is packed with Vitamin C, antioxidant and antimicrobial properties."
Dr Sultanbawa has worked with government, researchers, industry and Aboriginal communities across the Top End of Australia since 2010, investigating the nutritional and functional value of the plum.
"We developed a puree and a powder that can be added to foods including frozen ready-made meals to extend shelf life up to 18 months, which is very significant advantage," Dr Sultanbawa said.
She said indigenous communities, government, philanthropists and research partners worked collaboratively to develop an innovative business model to harvest, market and distribute the in-demand Kakadu plum fruit puree and powder.
Twenty tonnes of Kakadu plums are harvested across Northern Australia each year, with plans to increase this wild harvest to more than 100 tonnes to meet commercial demand.
The annual BHERT awards aim to reinforce the importance of business-university partnerships in innovation, research and development and teaching.
BHERT Chief Executive Officer Dr Peter Binks praised the Plum Pickings team.
"This an outstanding collaboration, built on good science and interdisciplinary relationships with the objective of creating new business and employment opportunities," Dr Binks said.
"Our judging panel was impressed by the impact this project has already had, and the long-term prospects for the food preservative industry in Queensland and the Northern Territory."
The Kakadu plum consortium includes:
Funding partners: Australian Government Department of Industry, Innovation and Science and The Australian Industry Group, AgriFutures Australia
Industry partners: Kindred Spirits Foundation, Karen Sheldon Catering, Australian Native Foods and Botanicals
Research partners: University of Queensland, Department of Agriculture and Fisheries, Charles Darwin University
Aboriginal community partners: Palngun Wurnangat Aboriginal Corporation, Gundjeihmi Aboriginal Corporation, Mamabulanjin Aboriginal Corporation, Milingimbi Crocodile Rangers, Thamarrurr Rangers
Media: QAAFI Communications, Margaret Puls, m.puls@uq.edu.au, +61 7 3346 0553; Associate Professor Yasmina Sultanbawa, y.sultanbawa@uq.edu.au, +61 7 3443 2471.