New data from on-farm trials conducted across NSW and Queensland has the potential to help growers lift the yields of sorghum by providing guidelines on how to match hybrids and management that better suit local, and expected seasonal outlooks.
Beginning in July 2014 and concluding in June 2017, the trials have gathered data from more than 2000 plots which looked at 12 commercial and experimental hybrids over 19 sites.
Funded by the GRDC, the Queensland Alliance for Agriculture and Food Innovation (QAAFI) – a combined University of Queensland and Queensland government research institute – and the NSW Department of Primary Industries, the research has provided valuable guidelines for growers looking to evaluate hybrids that are new, or new to them.
QAAFI Associate Professor Daniel Rodriguez leads the Queensland arm of the project, worked closely with farmers, seed companies and agronomists to select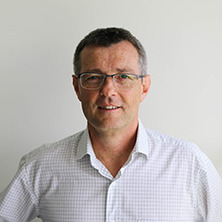 hybrids that offer a range of traits.
"Advancements in plant genetics, agronomy, the cropping system and their interactions mean that some combinations of new hybrids and management may offer much higher yield potentials," Dr Rodriguez said.
"The main message from the project is that picking the right hybrids and management strategies for the location and expected seasonal conditions can significantly increase yields."
For many growers, the baseline sorghum hybrid is Pacific Seeds' MR Buster, released in the 1990s and accounting for an estimated 40 to 50 per cent of the Queensland crop; in these trials MR Buster was sown at all sites as a standard. In sorghum, "Growers can choose from a large range of high yielding hybrids having contrasting maturity types, tillering type, yield potential, and yield stability," Dr Rodriguez said.
"Choosing the right hybrid for the right target yield and environment can make the differences between good yields and exceptional yields, it's a matter of horses for courses."
Commercially available hybrids can be characterised by their yield response when grown across sites of different yield potential, e.g. low yielding (drier sites or seasons) - to high yielding (wetter sites or seasons). Hybrids can be characterised by their yield potential (high or low) and their type of yield stability (dynamic or static). For example in static stability the yield of the hybrid remains relatively constant across a range of low to high yielding sites. While in dynamic stability, the yield response of the hybrid to better yielding environments is much steeper, although the later hybrids tend to perform poorly in bad seasons. The project evaluated the yield potential and stability of most available hybrids in the Northern Grains Region, using the most popular (older) hybrid in the region MR Buster as a standard. Results showed that:
Most hybrids yielded more than MR Buster in both low, and high yielding sites.  
Some hybrids were higher yielding than MR Buster and also showed dynamic stability. 
Some hybrids were higher yielding than MR Buster and also more stable, showing static stability. 
 
"High yielding hybrids showing dynamic stability are better suited for irrigation or high yielding sites and wetter seasons, though lodging might be an issue in those sites. On the other hand more stable hybrids might trade some yield in the better sites and seasons for more consistent yield in the poorer sites and seasons"
"Sorghum growers in the Northern region have options to chase higher yields or yield stability, and they need to be aware of the trade-offs"
Dr Rodriguez also said "once the yield target is decided, hybrid and management can be chosen based on simple crop design rules that we derived from the collected data set"
For example in sites and seasons where yields were between 5.5 and 10t/ha the highest yields were obtained with medium-long and long maturity, high yielding dynamic hybrids sown in solid configurations at more than 70,000 pl/ha. While in sites and seasons where yields were between 2.5 and 5.5t/ha the highest yields were obtained with low tillering and early maturity hybrids also sown in solid configurations.
Clearly in sorghum what really matters is not just agronomy, but to understand how to match hybrids and agronomy to site and seasonal conditions. Dr Rodriguez said, "as the skill of seasonal climate forecasts improves, there will be potential for their use to inform these decisions, though at the moment soil conditions at planting and field history are our best allies to inform target yields".
This project is jointly supported by the Department of Agriculture and Fisheries, the University of Queensland, GRDC and the NSW Department of Primary Industries.