Join world leading innovators in genetic and nanotechnology for agriculture at AusBiotech in Brisbane 31 October - 2 November 2018. 


This year, agricultural research returns to the annual AusBiotech conference, which brings together Australian and international biotech leaders and stakeholders to discuss global biotech trends, breakthroughs, challenges and success stories in medicine, pharmaceuticals and agriculture – to be held on 31 October at the Brisbane Convention & Exhbition Centre.
An exciting Agriculture and AgTech program has been developed, featuring:

Gene technologies
With the advancement of gene editing technologies such as CRISPR, are GMOs now becoming redundant? This session outlines new innovations in gene technologies and nanotech and their current and future applications in agriculture. 
Leading innovators discuss nanotechnology and gene technologies and current and future applications in agriculture for gene technologies.
Chair: Mike Pointon, General Manager Innovation & Development, Nufarm Ltd
---
Gene editing – what is the state of play, and what is possible?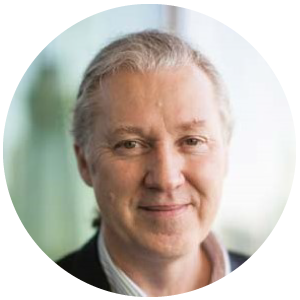 Australian Laureate Fellow Professor Peter Waterhouse is one of the world's leading researchers in gene editing technologies in agriculture. His research interests include gene silencing, genomics, epigenetics, virology, and recombinant antibodies.

Prof Peter Waterhouse, Professor of Molecular Genetics, Science & Engineering Faculty, Earth, Environmental & Biological Sciences, Bioscience, Queensland University of Technology
---
Nanotechnology – think small for big change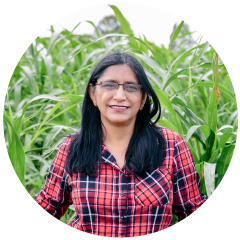 Director of Horticultural Science at the University of Queensland and a recognised innovator in clonal and stem cell propagation, Professor Neena Mitter discusses the untapped potential of nanotechnology in agriculture. Professor Mitter pioneered the development of BioClay, a RNAi pesticide, and clonal propagation of avocado using plant stem cells.
Prof Neena Mitter, Director, Centre for Horticultural Science, QAAFI, The University of Queensland
---
RNA interference (RNAi) – controlling and eliminating disease through gene silencing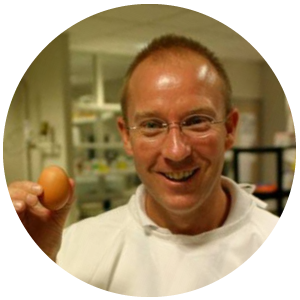 CSIRO'S Dr Tim Doran, discusses genome engineering and the latest applications of RNAi technologies in animal science, to control and potentially eliminate various diseases, and what the new applications for RNAi in agriculture.
Dr Tim Doran, Group Leader, CSIRO Health & Biosecurity
Agtech & big data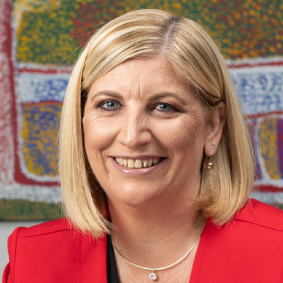 With big data comes big ideas. The challenge of agtech & science innovation will be to harness the output of the big data revolution. Join world-leading agtech innovators discussing the latest applications for data capture, prediction & modelling systems in agriculture.
Chair: Prof Bronwyn Harch, Deputy Vice-Chancellor (Research), The University of Queensland
---
Genomic prediction – complex traits, international collaborations, latest developments and future applications in genomic prediction and selection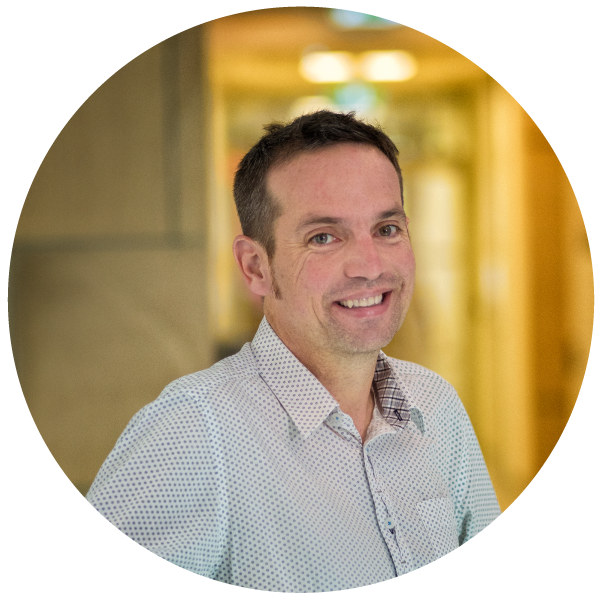 Professor Ben Hayes is the co-inventor of genomic selection and one of the world's leading innovators in genomic selection in dairy, livestock and now crops. Professor Hayes will discuss genomic prediction of traits including complex traits, and innovative new projects such as FastStack that aims to incorporate technologies such as speed breeding and AI into the genomic selection process.
Prof Ben Hayes, Professorial Research Fellow, Centre for Animal Science, QAAFI, The University of Queensland
---
Bioinformatics and China's GeneBank initiative – next generation bioinformatics, latest software being developed for big data
Professor Guojie Zhang, Associate Director, China National GeneBank, BGI, discusses China's ambitious project store millions of genetic samples from humans, plants, animals and microbes. The centre also houses a bioinformatics research centre to manage, store and interpret biological information.
Prof Guojie Zhang, Associate Director, China National GeneBank, BGI
---
Growing Australia's grains industry – reshaping GRDC research to meet global challenges and boost grower profitability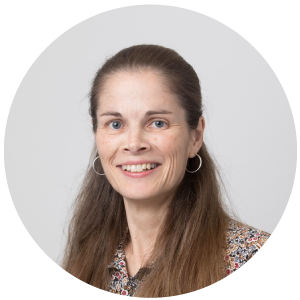 Dr Nicole Jensen, GM of Genetics and Enabling Technologies at GRDC, has recently returned to Australia from her previous role as Supply Innovation Lead with Monsanto's digital agriculture flagship in Missouri, and has a wealth of experience in breeding and related activities. Meeting the local and global challenges facing the Australian grains industry: return on investment, platform for growers and researchers, investing in grains.
Dr Nicole Jensen, General Manager, Genetics & Enabling Technologies, GRDC
Food & health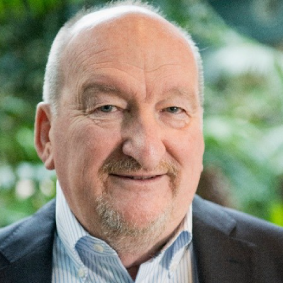 Recent achievements; and future prospects in the development and deregulation of GM foods for improved human health.
Chair: Dr Allan Green, Innovation Leader, Agriculture & Food, CSIRO
---
Omega-3 Canola – long chain vs short chain omega-3, plant engineering, and deregulation of DHA canola
Dr James Petrie, Research Scientist, CSIRO
---
Golden bananas for Africa – Biofortification of one of the world's most popular foods to meet micronutrient deficiencies in African populations
Dist Prof James Dale, Professor, Institute for Future Environments, Queensland University of Technology
---
Nutrition Security – Targets and Opportunities – Diet, health, evolution and adaptation; under and over nutrition; whole foods, diversity and convenience; what should the target(s) be?
Prof Mike Gidley, Director, Centre for Nutrition & Food Sciences, QAAFI, The University of Queensland
---
The Agriculture & Agtech Stream is sponsored by: 

Venue
BRISBANE CONVENTION & EXHIBITION CENTRE Cnr Merivale and Glenelg Streets South Bank, Brisbane Queensland Australia