AIFST Qld nutrition for optimal health seminar (wine & cheese session)
22 February 2017

6:30pm

–

8:30pm
About the session
The goal of improving the health of individuals and populations through food is a complex one with multiple factors. Despite common understanding and promotion of dietary patterns which have a statistical probability of reducing disease susceptibility, the current approach of simplifying foods to goodies (=eat more) and baddies (=eat less) can only go so far in achieving the desired aims because of its simplicity. Some specific challenges and opportunities arise from the following facts: 
1. Health prospects result from Diet x Lifestyle x Genetics.
2. Diet effects on health come from the integration of meal / food / ingredient effects.
3. Nutritional value derives from food structure effects as well as the sum of ingredients.
A common approach to enhancing nutritional value is to go back to the future by re-introducing more foods obtained directly from agriculture rather than using energy-intensive processing to refine ingredients which are then re-assembled into foods. In a world with increasing pressure on energy costs and usage, it is possible that economic and health drivers may come together to stimulate the development of less highly processed convenient and tasty foods without negative nutritional consequences, by converting agricultural produce more directly into ready to (h)eat foods. Biofortification, or increasing the nutrient density of fruits and vegetables is one such target, in which a range of fruits and vegetables are being developed through conventional breeding to boost the nutrient levels sufficiently to have an impact on health.
Following the session, a networking event will be held on the rooftop terrace providing a networking opportunity for students, academics and industry professionals.
Speakers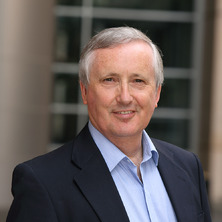 Director of the Centre for Nutrition and Food Sciences (CNAFS) at the University of Queensland. The centre is part of o joining
UQ in 2003, Professor Gidley worked in food-related research for more than twenty years in Unilever's R+D laboratory at  Colworth House in the UK.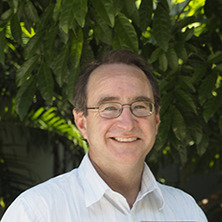 Senior research fellow at CNAFS and recently won the 2015 The Australian and Shell Innovation Challenge for his work on developing nutritionally-enhanced sweet corn containing 10 times the amount of naturally occurring zeaxanthin antioxidant. These 'SuperGold' sweet corn varieties are being developed to slow the onset of advanced macular degeneration.
This event is supported by:

PRICE
Non AIFST members - $55
AIFST members - $33
Students - $16.50
Venue
Queensland Biosciences Precinct, University of QLD, St Lucia QLD 4072 Australia
Room:
Level 3, Large Seminar Room