Cutting-edge research dedicated to ending the use of chemical insecticides and exploding the fertility of food crops exponentially are among several projects under the microscope of scientists connected to the Queensland Alliance for Agriculture and Food Innovation.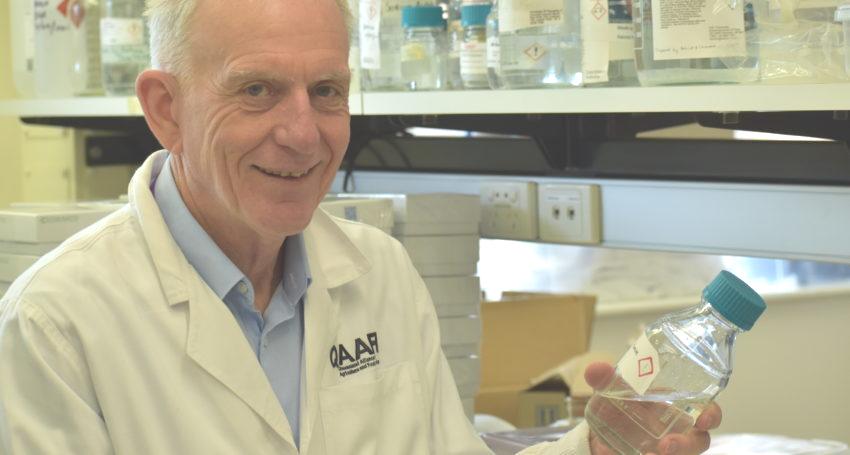 With its headquarters at the University of Queensland's St Lucia campus and 13 regional sites state-wide, the organisation better known as QAAFI (pronounced quaff-ie), welcomes a new director today (February 15), following the decision of its founder, Professor Robert Henry, to step back from frontline management late last year.
The arrival of Professor Matthew Morell from the Philippines, where he was director-general of the International Rice Research Institute, marks the next phase of QAAFI's evolution from a start-up 10 years ago to an internationally recognised research body on the cusp of delivering new innovations ripe for commercialisation.
Morell has stated his intention to drive QAAFI as the lead vehicle to propel UQ as the world's leading university for agriculture and food in sub-tropical and tropical regions.
Henry, who has stepped back to focus on his own research projects, told InQueensland that the pipeline from scientific discovery to market realisation was long and unpredictable, but the timing was now about right for some of those projects under QAAFI management to generate commercial interest with lucrative contracts.
 Read full article by InQueensland
---
This article Why the world's agricultural experts have their eyes on Queensland was written by Brad Cooper and published by Queensland on 15 February 2021.
---
The Queensland Alliance for Agriculture and Food Innovation is a research institute at The University of Queensland supported by the Queensland Government via the Queensland Department of Agriculture and Fisheries.