Australian Institute of Botanical Science researchers are working with The University of Queensland to figure out world-first ways to store wild and cultivated macadamia genetic material and ultimately ensure the long-term survival of the species.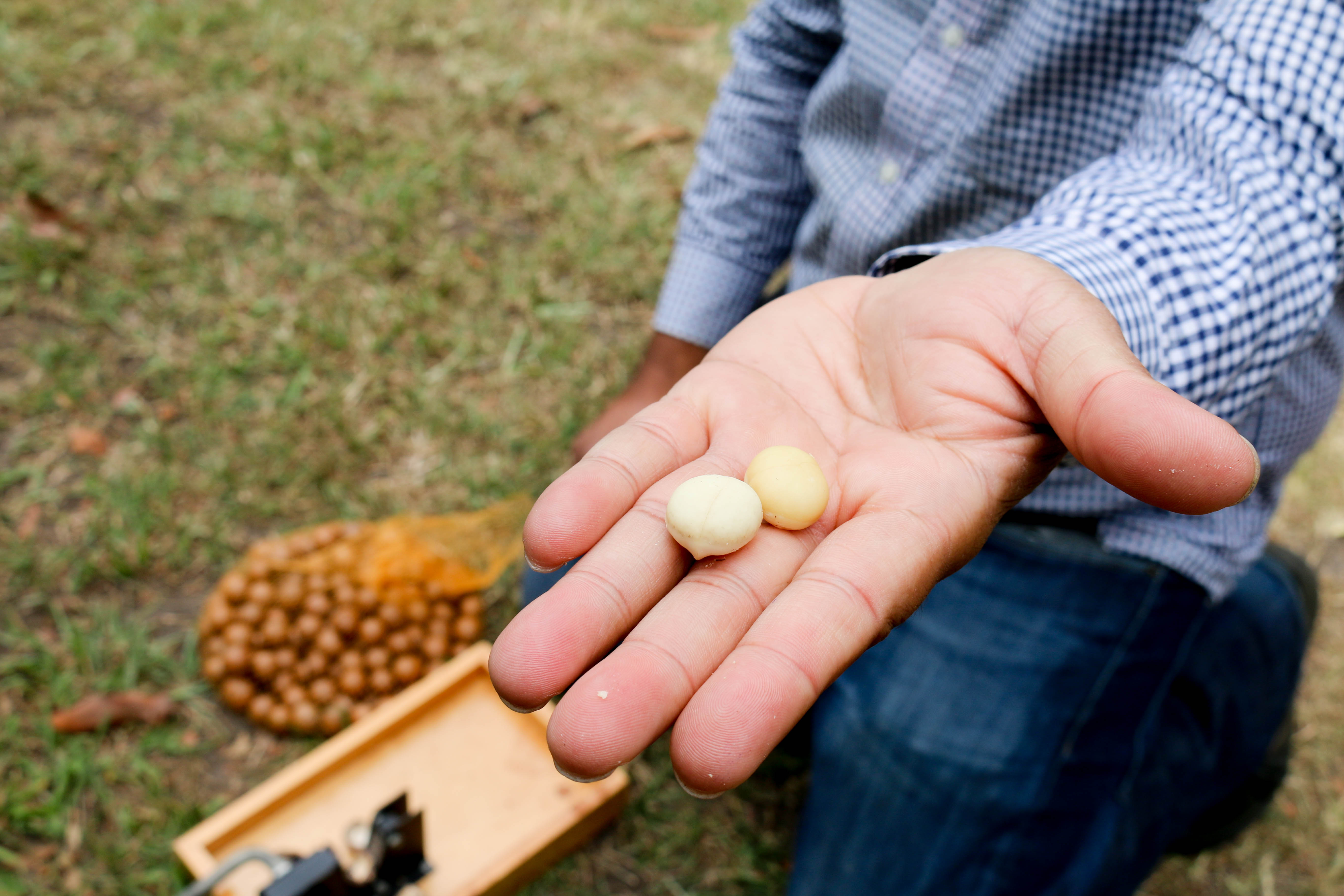 While macadamia trees are plentiful in agriculture around the world, the four wild species which are endemic to rainforests in eastern Australia are all listed as threatened. Three of these species were also recently added to the IUCN Red List for Threatened Plants.
About 60-80 per cent of macadamia habitat has been lost due to land clearing, putting at risk many other native plant and animal species that share those habitats, including Coxen's Fig-parrot, the Spotted-tailed Quoll, the Giant Barred Frog and the Richmond Birdwing Butterfly.
Institute Conservation Scientist Dr Karen Sommerville says researchers have discovered macadamia seeds are hard to preserve by seed banking, a process which is imperative to support the long-term survival of the wild germplasm or genetic material.
"The seeds don't seem to survive very long in any of the storage conditions we've tried so far," she says.
"These seeds have a very high content of lipids (oils) which can produce problematic crystals when you're trying to freeze them. The seeds are also quite big, so it's possible they're just not freezing or thawing fast enough to avoid damage from those crystallised lipids."
Dr Sommerville says the kernel of the macadamia has a tiny embryo that scientists will be attempting to preserve instead of the whole seed. And rather than preserving them at normal seed bank temperatures, the embryos will be cryopreserved – stored in liquid nitrogen at a super-cool -196°C.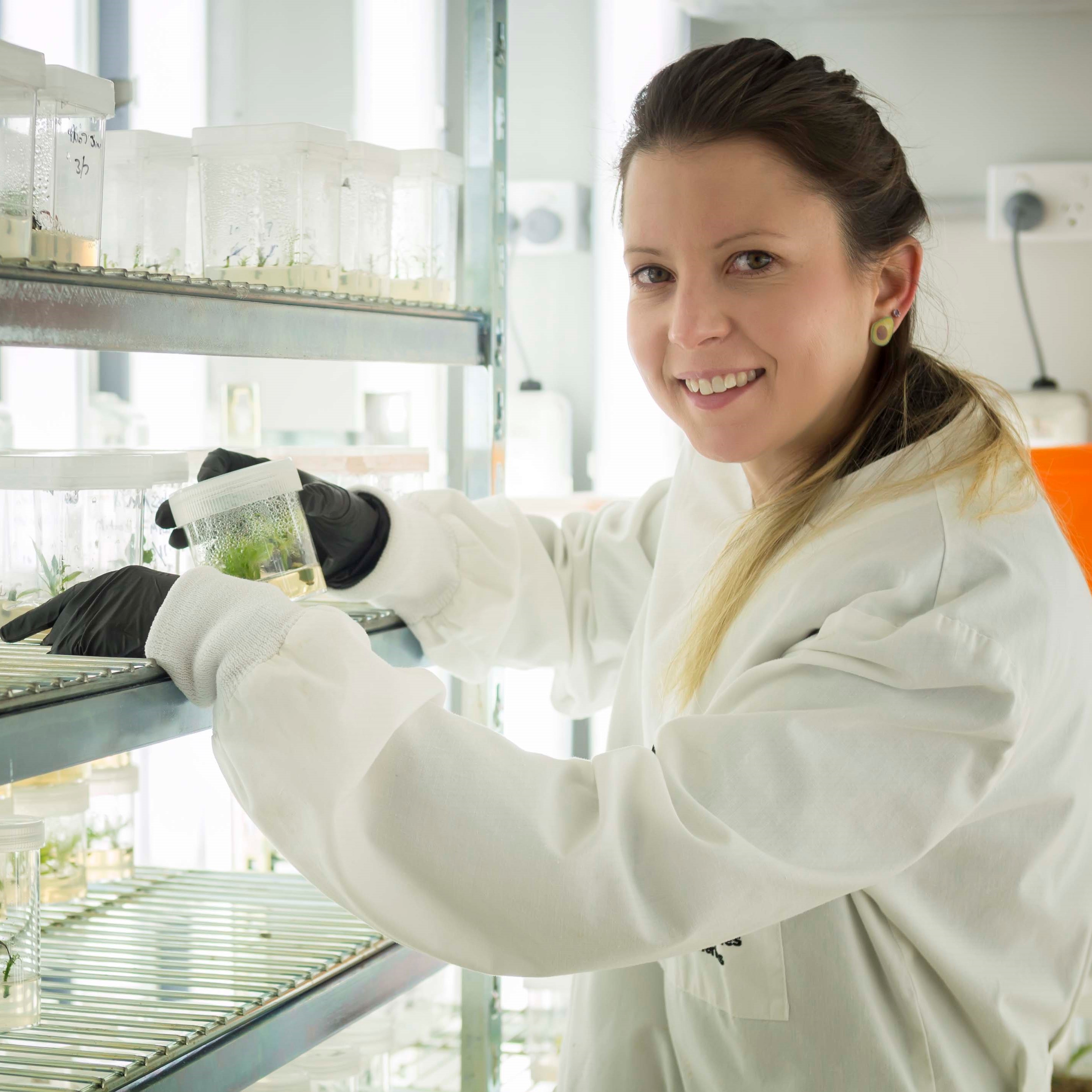 The team will also be developing techniques for growing macadamia plants in tissue culture and cryopreserving the tiny shoot tips.
"The University of Queensland will be working on cryopreserving materials that are useful from an agricultural perspective, while the team at the Institute will be applying the same techniques to preserve wild specimens," Dr Somerville says.
"This is important because Australia's unique wild macadamia diversity – so essential for future crop breeding – is at serious risk of extinction."
Macadamia is Australia's only globally traded native food commodity, with the industry worth A$850M and employing thousands of regional Australians. Demand for macadamia is booming at 7 per cent annually.
Tissue culture and cryopreservation of macadamia have benefits not only for conservation but also for the production of macadamia.
Plant molecular physiologist Dr Alice Hayward at UQ's Queensland Alliance for Agriculture and Food Innovation (QAAFI), says the team aims to overcome current bottlenecks in macadamia plant propagation for industry using innovative tissue culture methods.
"Ultimately this could provide scaled-up production of high quality and genetically uniform plants for farmers, and also enable more rapid uptake of improved commercial varieties and rootstocks from breeding programs," Dr Hayward says.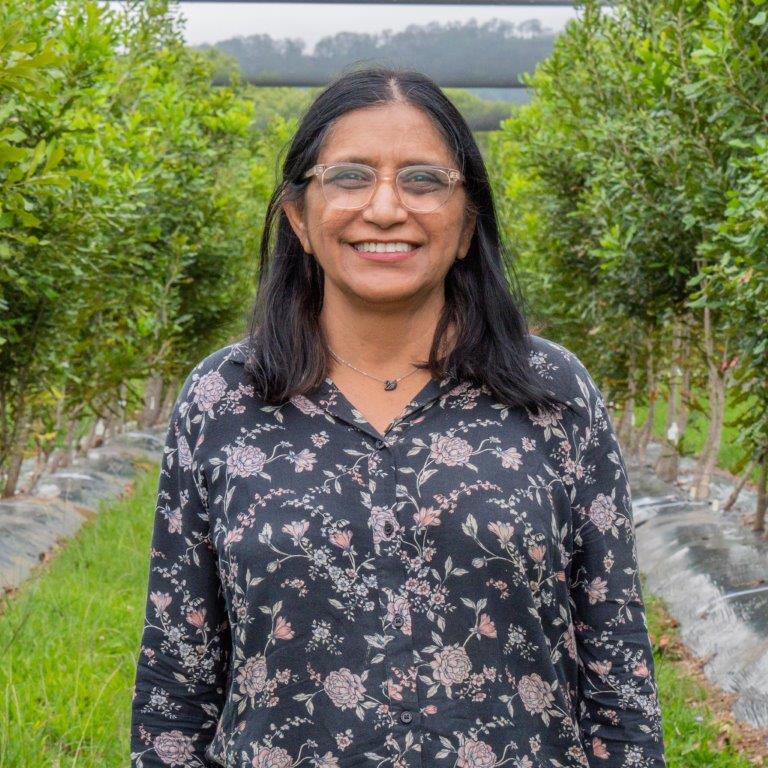 Leading the horticultural science research team at UQ, Professor Neena Mitter sees this project as ultimately supporting macadamia as a high-value asset to our economy, conserving biodiversity, providing resilience against global change events, and developing future industry leaders.
The project is being funded through the Australian Research Council Linkage Scheme in partnership with The University of Queensland; Queensland Government via the Department of Agriculture and Fisheries; The Royal Botanic Garden Sydney; MacQ Pty Ltd; Aurora Macadamias Pty Ltd; Macs Network Operations Pty Ltd; Aurora Macadamias Pty Ltd; Bush Holdings Pty Ltd; Australian Macadamia Society Limited; and the Macadamia Conservation Trust.
ENDS
Research contacts: Prof Neena Mitter, n.mitter@uq.edu.au, +61 (0)434 628 094 or Dr Alice Hayward, a.hayward@uq.edu.au, mobile: 0406 767 390, Centre for Horticultural Science, The University of Queensland.
Media contact: Stephanie Bedo, Australian Institute of Botanical Science mobile: 0427 613 263 email: stephanie.bedo@botanicgardens.nsw.gov.au or Carolyn Martin carolyn.martin@uq.edu.au mobile: 0439 399 886. 
The Australian Institute of Botanical Science consists of the physical and virtual scientific collections, research, services and facilities, and of course, staff at the Royal Botanic Garden Sydney, Australian Botanic Garden Mount Annan and the Blue Mountains Botanic Garden Mount Tomah. The Institute is one of the nation's premier botanical research organisations and helps to ensure the survival of plants and build more resilient ecosystems for future generations. Download the Australian Institute of Botanical Science prospectus for a detailed look at the vital science work we undertake.
The Queensland Alliance for Agriculture and Food Innovation is a research institute at The University of Queensland supported by the Queensland Government via the Queensland Department of Agriculture and Fisheries.