From ancient, 'gassy' legume to low-carbon, nutritional powerhouse, mungbeans are being given a global makeover, led by researchers at The University of Queensland.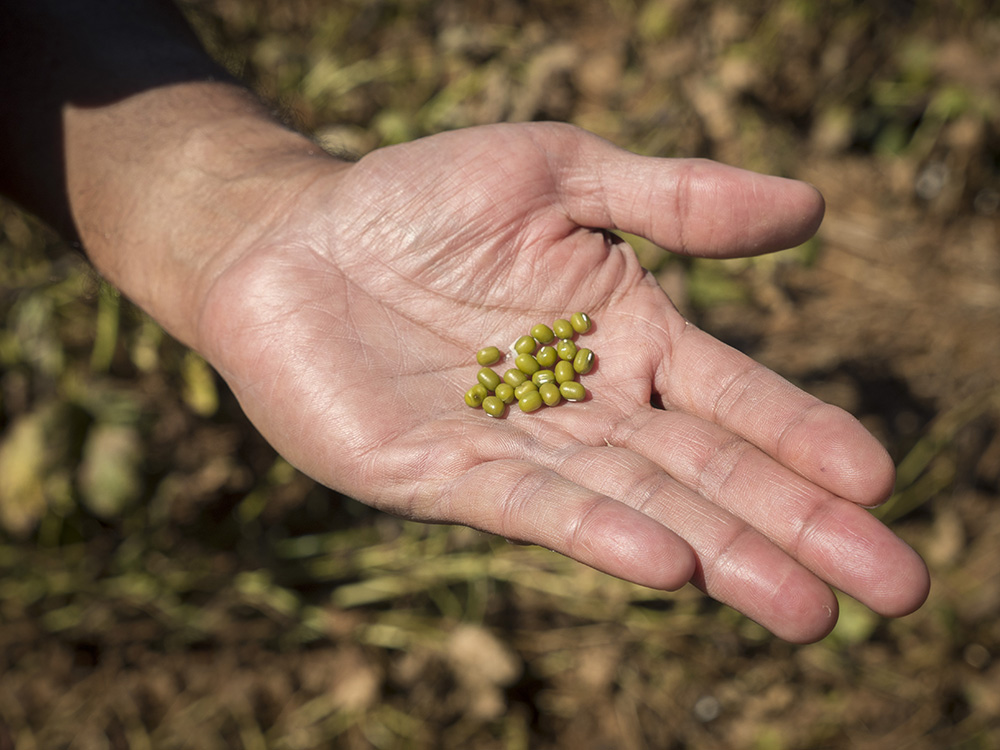 Newly-appointed Professor in Legume Genomics, Michael Udvardi, said the research team was analysing genetics in mungbeans to develop more climate-resilient crops.
"Mungbean is an up-and-comer in the world of high-protein food products, and is mostly exported to India and southeast Asia," Professor Udvardi said.
"The increased interest calls for a deeper understanding of seed metabolism and its underlying genetics."
Professor Udvardi's research team is characterising all genes and genetic variation of mungbean – its pan-genome – to identify naturally occurring variation in individual varieties and the species.
"The more information we have on the full genetic potential of mungbeans, the better placed we are to develop the next generation of nutrient-efficient, climate-resilient legume crops for Australia," he said.
"In order to do so, we're working closely with plant physiologists, agronomists, modelers and breeders."
He said mungbeans and other legumes are self-fertilising for nitrogen, an important characteristic.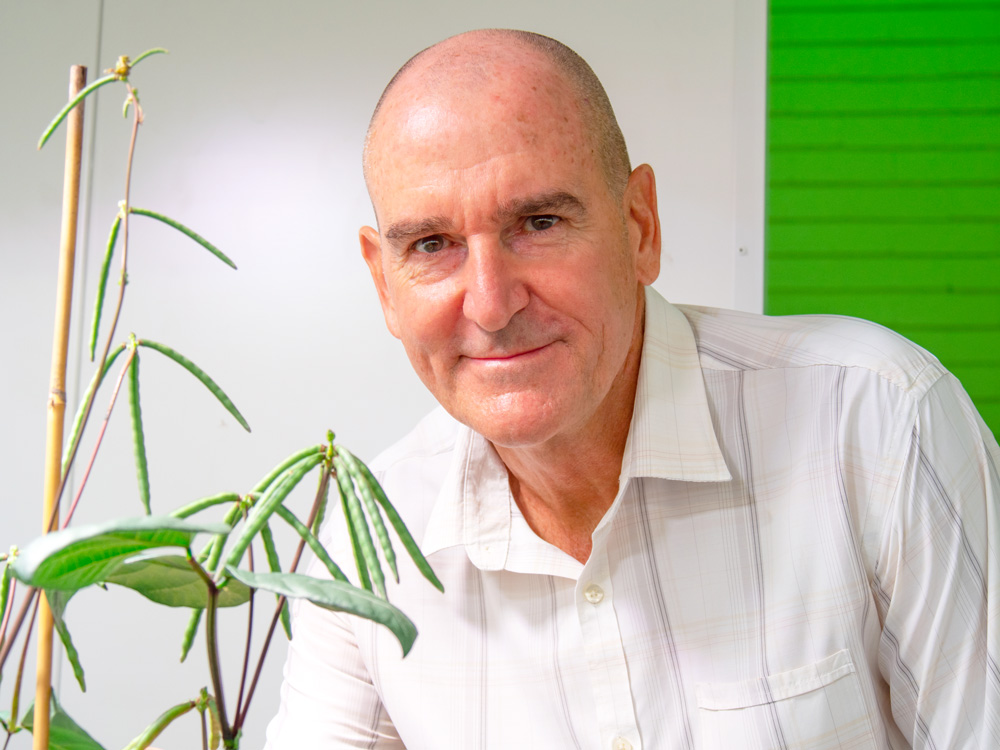 "Nitrogen fertiliser was essential fuel for the Green Revolution in the mid-1900s, but one of the problems is that fertiliser dependency makes food prices susceptible to the same price shocks that affect fuel prices, which we can see happening now.
"Legumes are part of the solution to protecting not only food security, but also the environment and can be bred for more efficient nitrogen use."
In Australia, mungbeans are grown in Queensland and northern NSW in spring and summer, with 95 per cent of the crop exported.
Professor Udvardi said Queensland had a strong legume pulse industry, including tropical and subtropical pulses.
"There is a reasonable genome sequence for mungbean, but breeders rely on diversity to breed improved varieties, so they will make crosses between diverse parents to generate offspring that are better performers than either of the parents," he said.
"A pan-genome for mungbean will help with this process.
"Making it easier to grow more legumes in our cropping system will help solve so many problems because with legumes, you get an impact across the farming system especially via the nitrogen cycle."
---
Media: Professor Michael Udvardi, m.udvardi@uq.edu.au, +61 (0) 499 514 229; Margaret Puls, m.puls@uq.edu.au, +61 (0) 419 578 356.
---
The Queensland Alliance for Agriculture and Food Innovation is a research institute at The University of Queensland supported by the Queensland Government via the Queensland Department of Agriculture and Fisheries.