By Margaret Puls
Lost in the wilderness of Australia's Kakadu National Park is a native psychedelic mushroom that is unknown to science.
Dr Alistair McTaggart, a fungal genetics researcher at The University of Queensland, discovered microbial traces of the unknown mushroom in soil samples taken from Kakadu and Litchfield National Parks.
"I was checking on the distribution of another magic mushroom, gold tops, which we believe has been introduced to Australia, and found DNA sequences of this unknown fungus," Dr McTaggart said.
Magic mushrooms are a group of fungi containing psilocybin, a naturally occurring psychedelic compound of interest in the treatment of depression and other mental health conditions.
Over 200 species of mushroom worldwide are known to produce psilocybin, and they are hypothesised to have influenced art, culture, and religion.
Dr McTaggart leads a project to curate the first legal, living collection of Australia's native magic mushrooms.
It is unknown how many species of magic mushrooms occur in Australia. Some species are native, and some have been introduced.
"We are not certain of magic mushroom biodiversity in Australia," Dr McTaggart said.
"We do not even know how many species produce psilocybin."
Dr McTaggart found the elusive Kakadu Psilocybe in soil sample data from the Biome of Australia Soil Environments (BASE) database which hosts DNA sequence information about soil microbial populations from samples at a range of sites across Australia.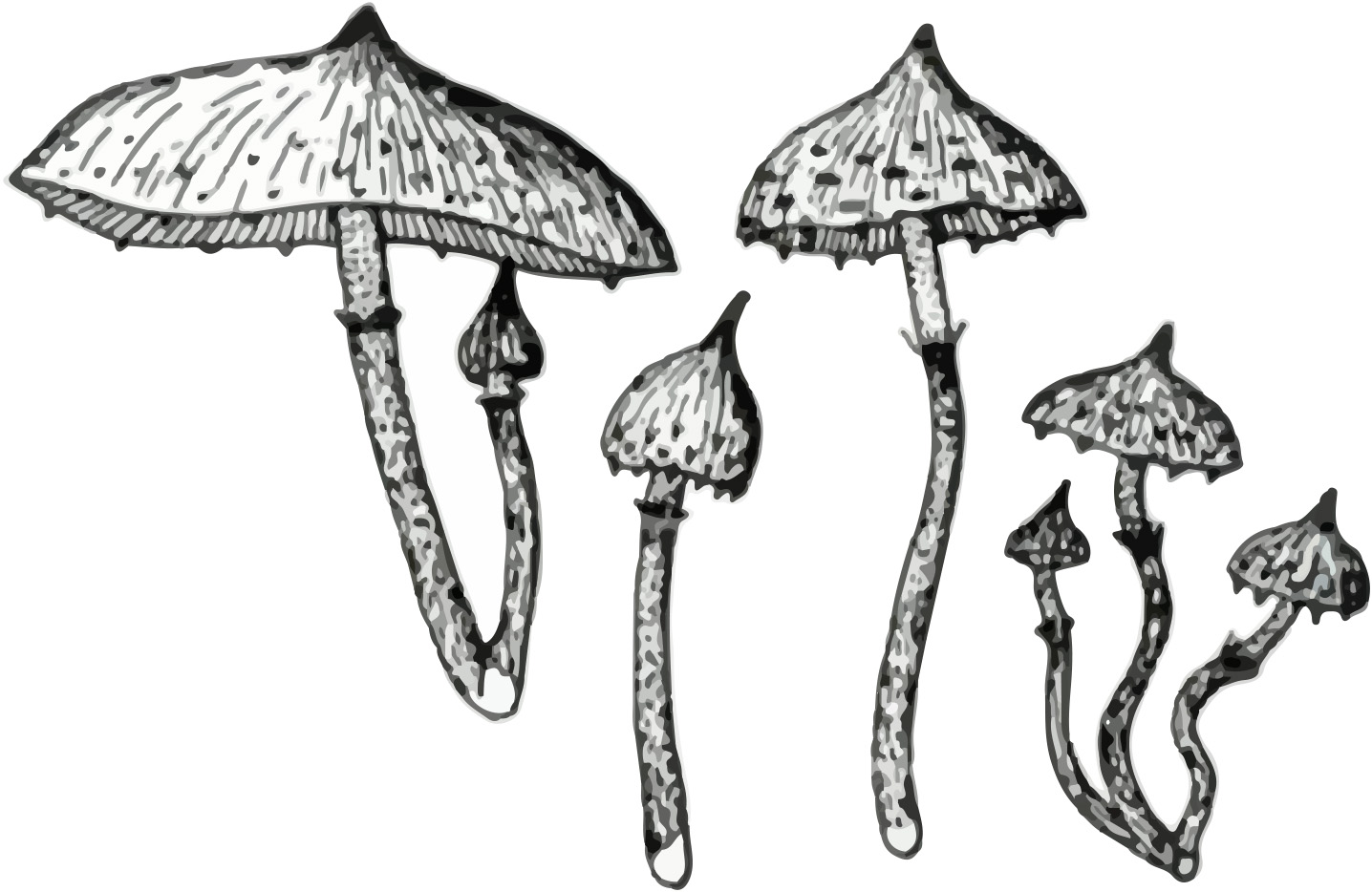 The unknown mushroom was identified in the Kakadu and Litchfield Park soil samples.
"The mushroom could be more widely spread, that's just where BASE sampled," Dr McTaggart said.
He said the mushroom might not be unknown but "kept a secret".
"Or it might be lost knowledge," he said.
"The starting point would be to check for mushrooms at sampling sites which have a brownish-purple spore print and stain blue when touched," he said.
Dr McTaggart thinks Kakadu's lost magic mushroom could look like Psilocybe brunneocystidiata, a species discovered in the 1970s in rainforests in Papua New Guinea.
It was a question about proliferation of 'gold tops' the world's most well-known magic mushroom, that led Dr McTaggart to the discovery.
Gold tops, Psilocybe cubensis, are cultivated globally to produce psilocybin. It is not yet established where they originated.
He detected an unknown hallucinogenic species of mushroom while looking at the distribution of gold tops.
"I also found gold tops are not as abundant as I thought. The BASE soil data may suggest that gold tops are not an Australian native, as they are not present in soil sampled from native areas."
More information:
BASE (Biomes of Australian Soil Environments) Project
Mapping Australia's microbiome
Working with custodians and land owners, BASE has sampled soils from more than 1,500 sites across Australia and the Antarctic, spanning deserts, agricultural lands, the tropics, alpine regions, coastal areas and beyond.
To identify the microbial species present in each soil sample researchers used next-generation DNA sequencing, solving the challenge of handling more than 90 billion DNA sequences.
New analytical and visualisation tools use the terabyte scale data collected from deep sequencing of environmental samples, to generate a reference database of Australian soil environments. BASE data can be combined with other environmental data, including meteorological, climate, biological surveys, geochemical information, and vegetation type.
BASE University of Queensland contacts: