Meet Ian Godwin, winner of the Medal of Agriculture 2021
Professor Ian Godwin has over 30 years of experience in plant biotechnology research. His academic career at the University of Queensland began in 1990.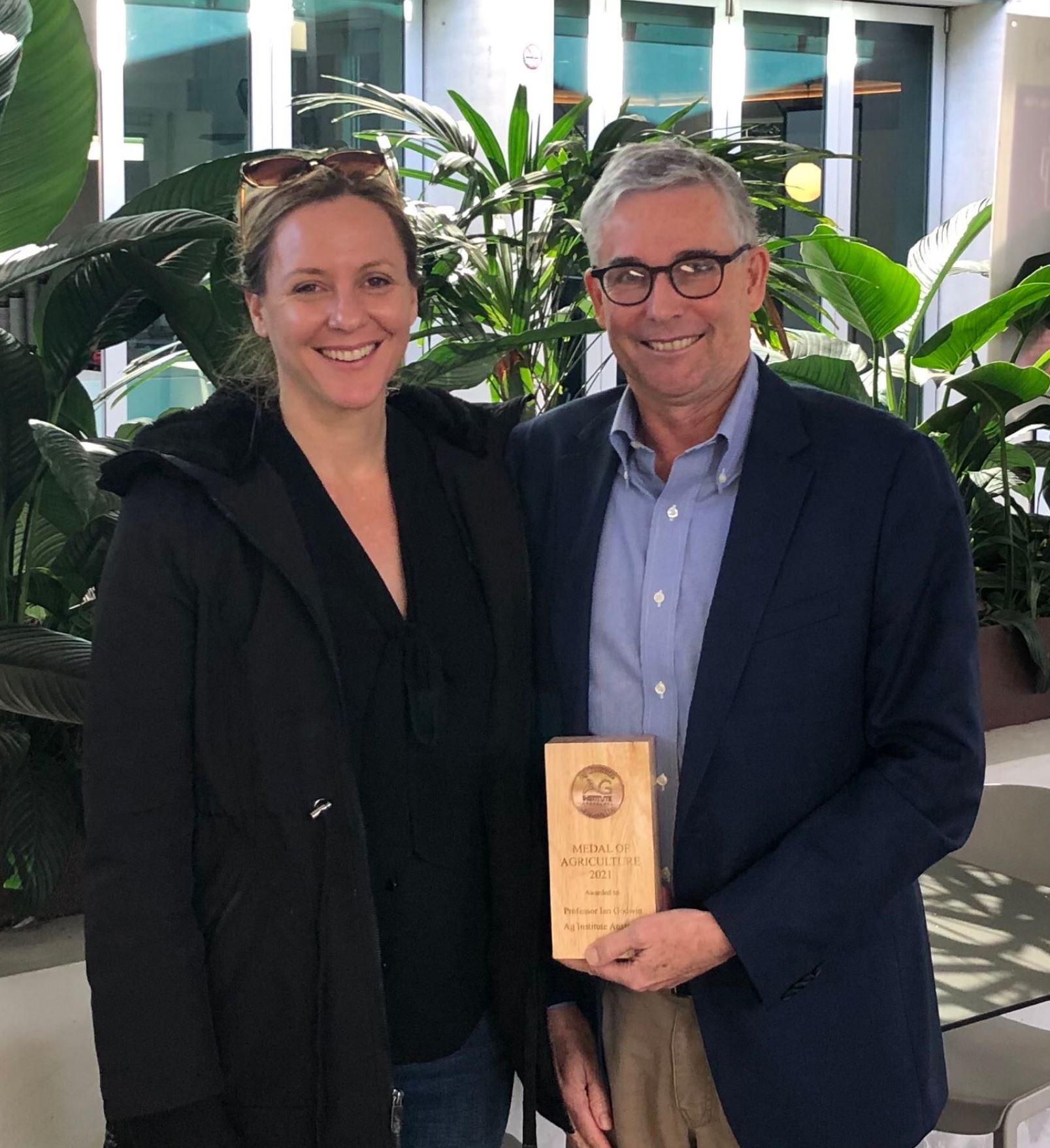 Ian leads research in the use of biotechnological tools for crop improvement (for food, feed, and bio-industrial end-uses) with emphasis on the sustainable production of grain crops. He has pioneered the use of GM and gene-edited techniques in sorghum.
He sits on the editorial panel for the prestigious journals, Theoretical and Applied Genetics, and Frontiers in Plant Science. He also regularly reviews papers for other journals including Plant Biotechnology Journal, Plant Physiology, Plant Cell Reports and Biotechnology for Biofuels.
Ian is currently the Director of the Centre for Crop Science in the UQ research institute QAAFI with an externally funded research budget is in excess of $20 million per annum. There are 20 CIs leading research projects with research predominantly in grain crops, ranging from farming systems to plant gene editing. There are currently 112 research staff and students within the Centre, based at St Lucia, Gatton, Toowoomba, Warwick, and Adelaide.
He has led funded research projects worth over AUD$50 million. He is passionate about the public communication of science and has spoken at many public events on genetics, GM plants and food, animal cloning, and the future of agriculture in a changing climate. In 2003, Ian was an ABC Science Media Fellow and has appeared on ABC radio national, BBC World Service and local radio on numerous occasions. He has also authored articles on science and agriculture for The Conversation.
His popular science book Good Enough to Eat?: Next Generation GM Crops was published by the Royal Society of Chemistry in 2019.
He has successfully supervised 43 PhD and 10 Research Masters (MPhil, MSc and MAgrSc) students to completion at UQ. In addition, he has co-supervised research postgraduate students at the University of the South Pacific, Fiji, and the Queensland University of Technology. Many of these young scientists have gone on to have very rewarding careers.
Do you want to recognise someone in agriculture? Nominate them for an award here. 
---
Source: Article originally posted by the Ag Institute Australia, 31 May 2021 online here
Contact: Professor Ian Godwin, Centre Director, Centre for Crop Science. E: i.godwin@uq.edu.au 
The Australian Institute of Agricultural Science and Technology (AIAST) - Ag Institute Australia is the peak industry body for agricultural and natural resource management professionals. Ag Institute Australia is committed to advancing the profession, and the application of science and technology, for the sustainable development of agriculture and natural resource management in Australia.