Message from Professor Bronwyn Harch, Deputy Vice-Chancellor (Research) and Vice-President (Research), The University of Queensland.
After an international search, and considering a very competitive field of applicants, it gives me great pleasure to announce Matthew Morell as the next Director of the Queensland Alliance for Agriculture and Food Innovation (QAAFI).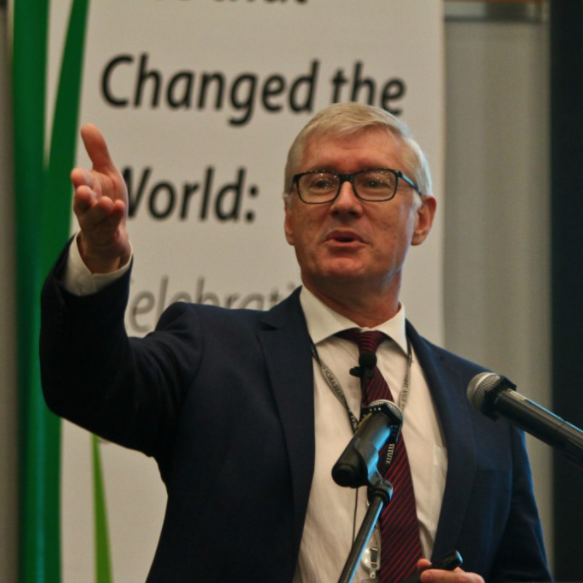 Matthew is currently Director-General of the International Rice Research Institute (IRRI), based in the Philippines, and has previously led a number of research programs with CSIRO over a 17 year period – most recently the Future Grains and Plant Oil Theme in the former CSIRO Food Futures Flagship.

Matthew holds a PhD in agricultural chemistry from the University of Sydney and undertook postdoctoral studies at the University of Michigan and the University of California, Davis. He served as a research fellow at the Australian National University and remain a fellow at the Australian Academy of Technology and Engineering. 

His significant leadership experience, research career and track record in commercialisation, and deep industry and government engagement, ideally positions Matthew to lead QAAFI into its next stage.

Matthew has presented a vision for QAAFI to lead UQ's drive to be recognised as the world's leading university in agriculture and food for the tropical and sub-tropical region. He has demonstrated a commitment to further diversifying QAAFI's research excellence and impact through enhanced engagement with UQ's faculties and institutes, Queensland and federal government departments, and industry stakeholders (corporates, SMEs and start-ups). Matthew has also developed and delivered key research initiatives across a number of organisations through alliances, and managed research groups to nurture the aspirations of researchers who are in their early and mid-career stage, women, and/or are from culturally diverse backgrounds.

Matthew is well placed to build on the excellent foundations put in place by Professor Robert Henry over the last 10 years, and I look forward to working with Matthew when he formally commences at UQ on  Monday 15 February 2021.

In the interim, I thank the QAAFI Centre Directors for their on-going leadership and support as Acting Directors – noting Professor Ian Godwin will be acting in the position until the end of November 2020, Professor Ben Hayes for December 2020 and January 2021 and then Professor Mike Gidley from 1 February to 12 February 2021.
Professor Bronwyn Harch
Deputy Vice-Chancellor (Research) and Vice-President (Research)
The University of Queensland
E dvc.research@uq.edu.au  W research.uq.edu.au 
---
The Queensland Alliance for Agriculture and Food Innovation is a research institute at The University of Queensland supported by the Queensland Government via the Queensland Department of Agriculture and Fisheries.