A national university led collaborative focussed on improving animal welfare, was officially launched, by The University of Queensland's Deputy Vice Chancellor for Research (DVC-R) Professor Bronwyn Harch, in Brisbane today.
The Animal Welfare Collaborative (TAWC) is powered by the tireless efforts of researchers from The University of Queensland, The University of Newcastle, The University of Western Australia and The University of Adelaide.
The Collaborative is also supported with input from Australian livestock industries, transporters and processors, working dog organisations, zoos and aquariums, veterinarians, state and federal governments, community groups, animal rights organisations and universities - all of which are focussed on improving the welfare of animals.
"Funding and advancing the objectives of the Collaborative to achieve significant societal change, is just another way our researchers are improving the lives of animals," Professor Harch said.
UQ Professor Alan Tilbrook said the strength of the Collaborative is that it is led by Australian universities and thus provides non-partisan independence, credibility, and scientific rigour, allowing us to lead initiatives with a clear focus on the animals.
Prior to the launch, around 100 people gathered for an Animal Welfare Horizons forum to discuss how Australia should address animal welfare as a nation, and specifically ways in which enrichment for animals can be implemented in Australia over short, medium and long term horizons. 
Forum presentations included:
Why animal welfare will define Australia - Professor Donald Broom, The University of Cambridge.
Animal welfare in Australia: past & future - Andrew Spencer, Managing Director, Ancer Consulting and Chair, Australian Farm Institute
Good, clean, fair - the future of Australian food - Dr Noelene McBride, Dr Ian McBride Slow Food Brisbane
The chef's dilemma - Simon Bryant, Dirt(y) Inc and Simon Toohey, MasterChef Contestant
Human effects on their animals (negative and positive) - Professor Paul Hemsworth, The University of Melbourne.
Building enriched environments - Kerrie Haynes-Lovell, Delta Society.
Promoting positive experiences in animal welfare - Nicolas de Graaff, Zoo and Aquarium Association.
Friends with benefits - Dr Mia Cobb, Animal Welfare Science Centre and Working Dog Alliance
---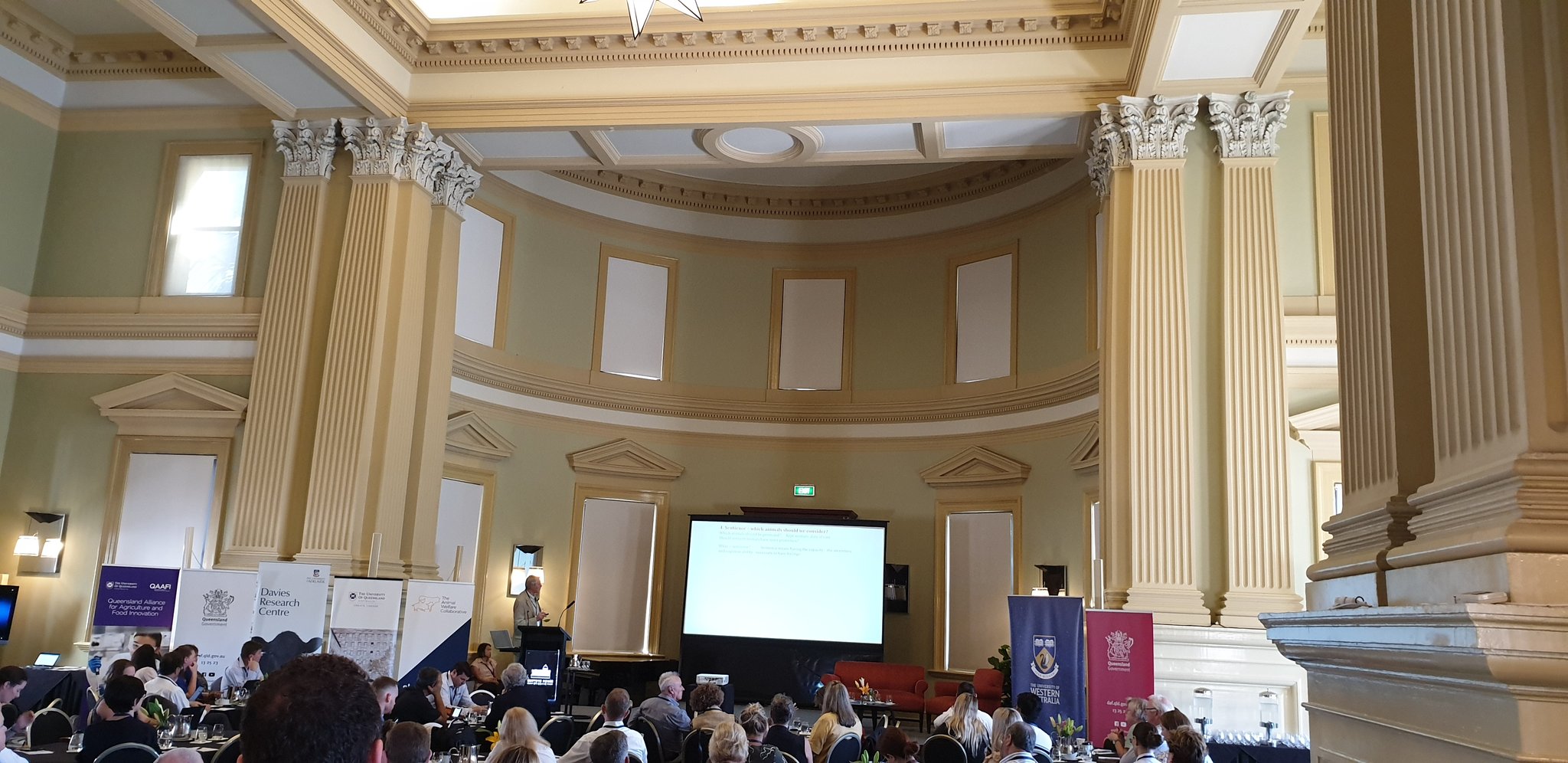 The Animal Welfare Collaborative has four key goals:
Encouraging all of society to contribute their ideas on how to improve animal welfare
Facilitating an inclusive, constructive, evidence-based discussion about animal welfare
Promoting best practices in animal welfare
Translating and enhancing a science-based approach to animal welfare
Other organisations interested in participating or learning more about the Animal Welfare Collaborative are encouraged to contact coordinators via the website theanimalwelfarecollaborative.org 
Research contact: Dr Jill N. Fernandes, Researcher Animal Science, UQ Queensland Alliance for Agriculture and Food Innovation, M. 0498 019 840 T. +61 7 3346 2170 E. j.ulrich@uq.edu.au