Two game-changing agricultural innovations developed by QAAFI researchers were showcased at The University of Queensland's annual Research Week Awards, held in Brisbane on 17 September 2019.
UQ's Deputy-Vice-Chancellor (Research) Professor Bronwyn Harch said the awards recognised the passion and commitment of the University's researchers and research supervisors.
"People from all walks of life and from all around the world have, and will in the future, benefit from these UQ innovations," Professor Harch said.
The University of Queensland's speed breeding technology, inspired by NASA astronauts growing wheat in space, won Dr Lee Hickey a prestigious UQ Foundation Research Excellence Award.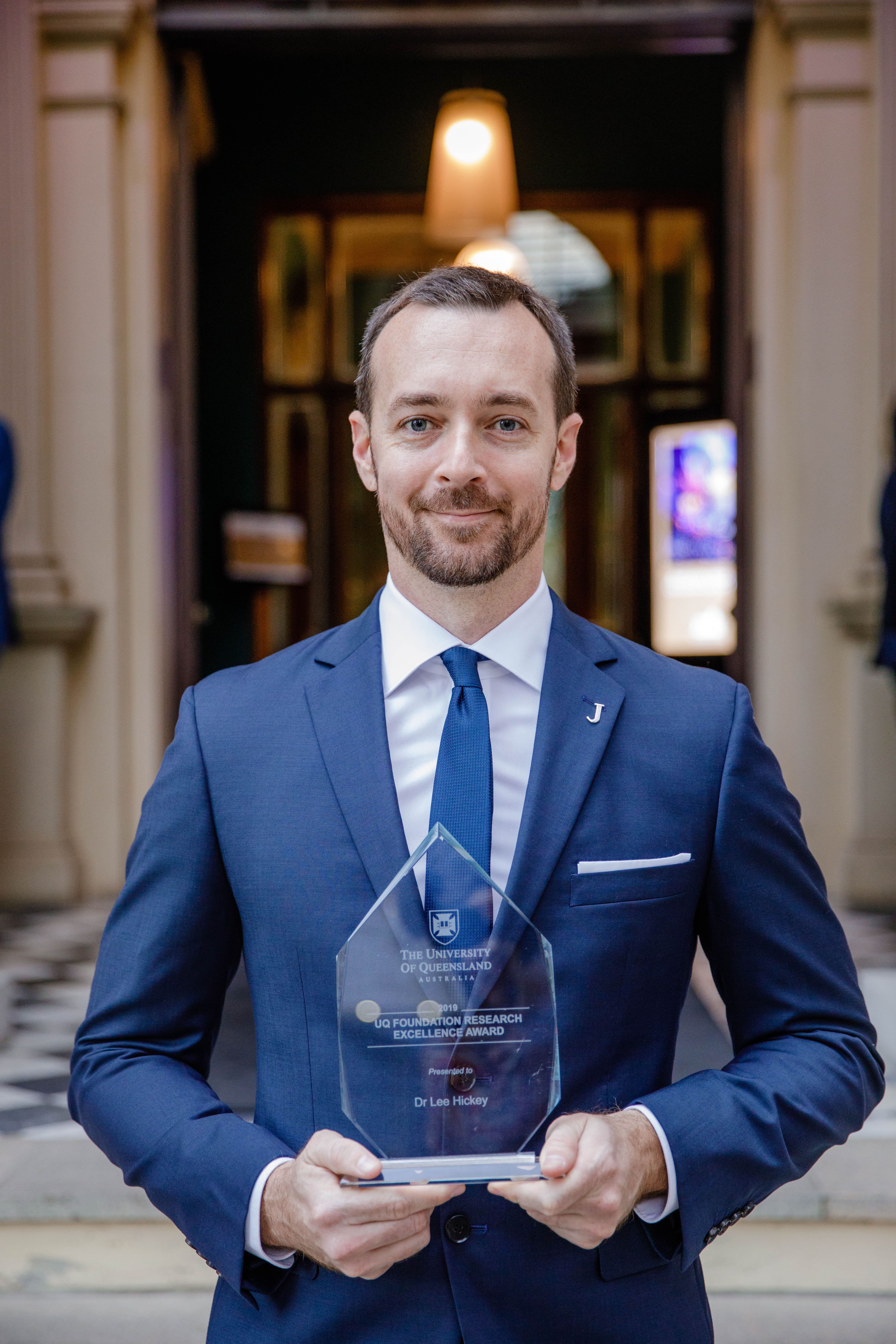 The technology involves rapid growth of various plant and horticultural crops under 23-hour day lighting to speed up the breeding cycle, slashing the time to develop improved varieties for farmers.
The speed breeding technology has been used to create novel wheat varieties in Australia and was being adopted by plant breeding programs around the world. Dr Hickey is now integrating precision breeding technologies, such as gene editing, into the speed breeding system.
Stem cell technology to smash the avocado production bottleneck won a research and industry innovation team led by Professor Neena Mitter, Director of the Centre for Horticultural Science, a UQ Partners in Research Excellence Awards.
"At present, to supply new trees, the avocado industry follows the same process they have for the last 40 years, which is to take cuttings from high quality trees and root them," Professor Mitter said.
"However, this is a cumbersome, labour and resource intensive process, as it takes about 18 months from the cutting stage to having a plant for sale, which creates a huge bottleneck for nurseries across the globe in the number of trees that they can supply trees to growers."
Professor Mitter's team successfully developed a stem cell tissue-culture system that can supply 500 times more plants. The team are now trialling the high tech cuttings in various field locations in Queensland.
Professor Mitter acknowledged the support of her research team – Dr Alice Hayward, Dr Jayeni Hiti Bandaralage, Dr Christopher O'Brien, Madeleine Gleeson, and ARC Laureate Fellow Professor Christine Beveridge, and UQ's Professor Bernard Carroll.
She also cited strong support from growers and the avocado industry who have supported her pioneering research, including Graham Anderson, Neil Delroy, Russell Delroy, Lachlan Donovan, Stephen Mackay and Leon Collins.
QAAFI's Director Professor Robert Henry congratulated the winners. "QAAFI is indeed fortunate to attract researchers of such calibre," he said.
---
More information: QAAFI Communications – qaaficomms@uq.edu.au Tel 0419578356