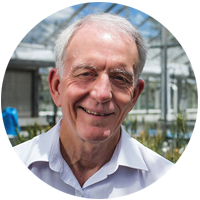 OPINION ARTICLE: Words by Robert Henry - Director, QAAFI (Queensland Alliance for Agriculture and Food Innovation)
More avocados, faster. Reinventing sugar cane from the sweet treat to fuelling our future. Making Australian beef taste even better. When it comes to industry-changing research in the agriculture sector, Brisbane's scientists are doing some incredible, eye-catching work.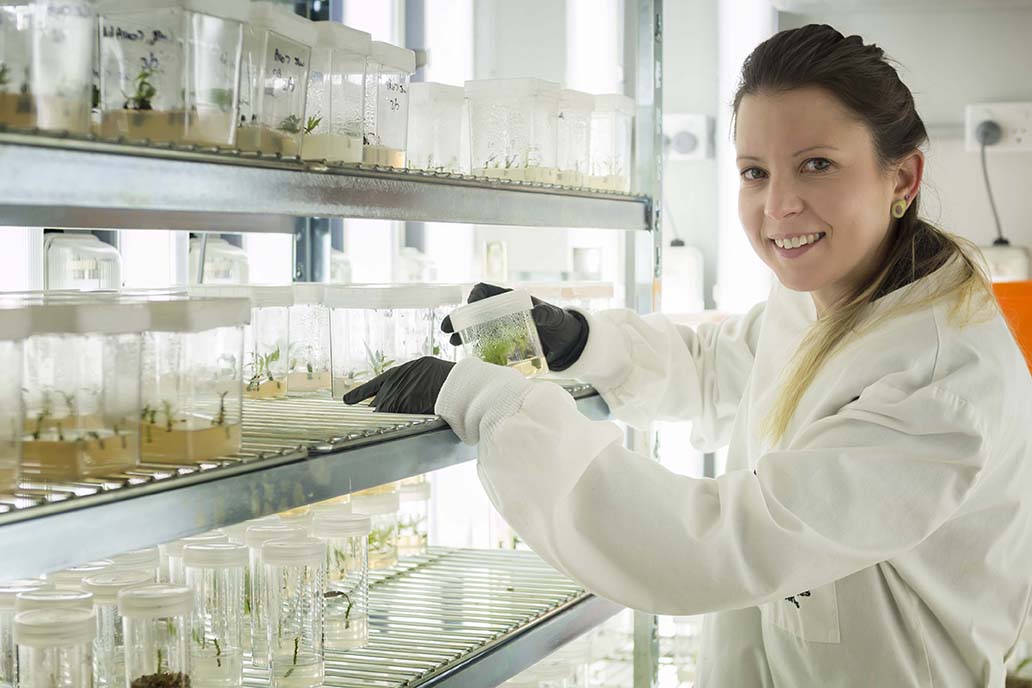 There are a lot of new technologies coming out that we hope will advance agriculture both here in Queensland and throughout the world - and particularly the tropical world.
Recently the University of Queensland ranked number one in Australia, and fourth on a global scale, for scientific publications in agriculture in the Performance Ranking of Scientific Papers for World Universities. So we really are seen as a key place for agtech developments.
Our opportunity to be world leaders is, I think, because we're an advanced country with a strong economy in a warmer environment, where many of the other leading agricultural universities are in more temperate parts of the world.
We have the right environment in which to conduct the research, and the sheer diversity of food production here enhances the possibilities. In other places, a much narrower range of foods is produced locally. We're in a prime position that's of growing importance in the world. The tropics and sub-tropics are where most of the food is going to be needed in the future - and where most of the people are going to live.
Of course we also have the right people with high levels of expertise, great universities and world-class scientific facilities, with a lot of investment by local government into these science facilities.
The AgTech projects gaining attention
At the Queensland Alliance for Agriculture and Food Innovation (QAAFI), we have hundreds of projects in progress at any one time, with large numbers of people working on them. We develop solutions for what you can do on the farm, but also what you can do right through the value chain to the consumer in terms of producing a higher value food product.
Basically, anyone who eats - and that's everyone - is impacted by what we do because we work, as we put it, "from paddock to plate, both sides of the farm gate".
In food crops, we've made a difference with the laboratory propagation technologies we've developed to more efficiently propagate tree species such as macadamia, mango and avocado to allow rapid expansion of those industries. We've also improved the varieties of fruit trees.
Another unique technology we've developed for crop protection is one that we call bio-clay, which offers an alternative to the use of insecticides, and one that leaves no residues. That product is now working its way towards the market and is a very important technology for producing the sort of products that consumers like - in that they're produced without the use of chemical insecticides or fungicides.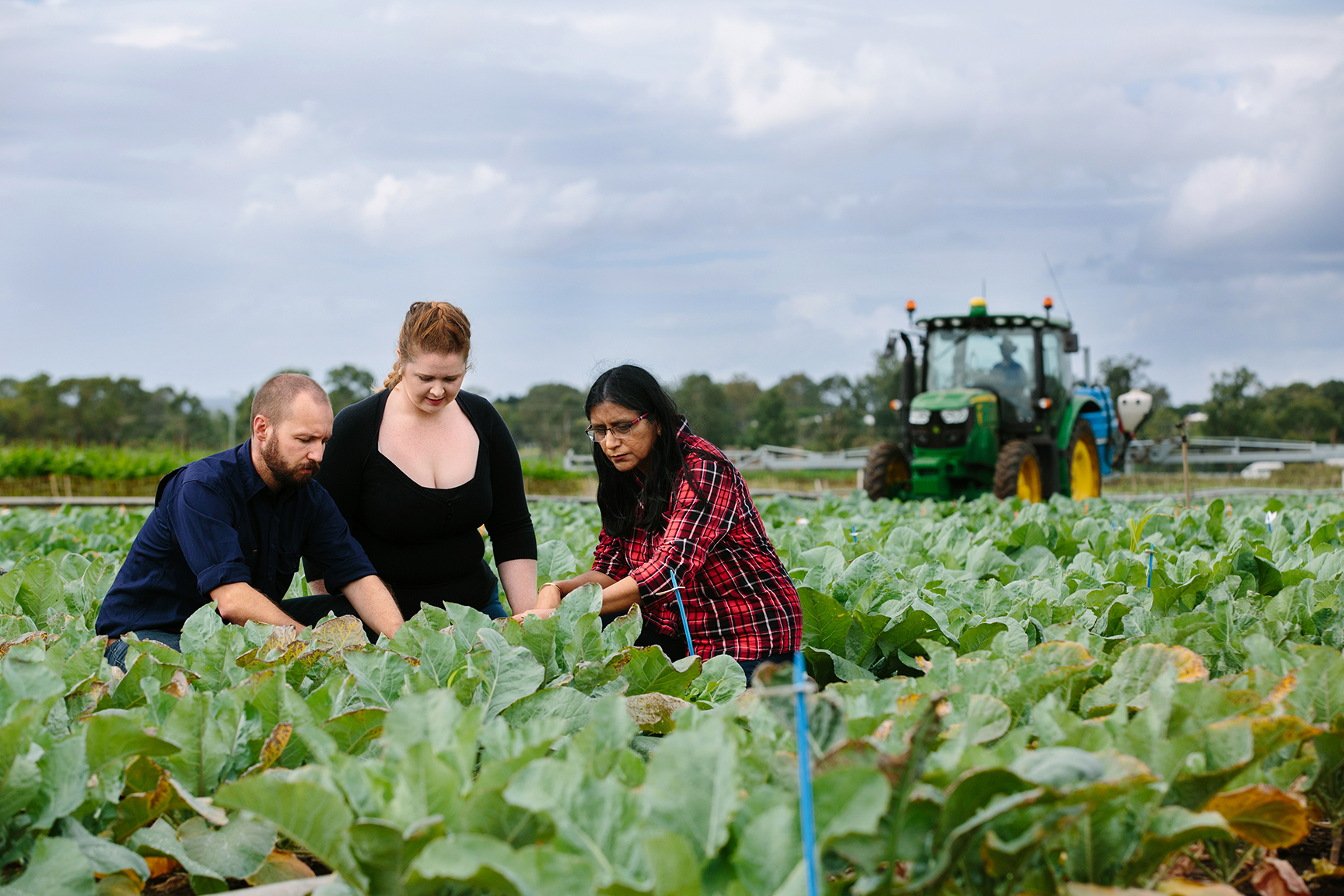 That's quite a radical new technology with great potential, and not just here, but worldwide. When we can develop a technology like that, we not only have advantages for the local industry, but we have a product or a range of products that have the potential go to a global market. That's what we're aiming for here - technologies that we can sell worldwide.
Using some of the more advanced sciences like genomics and DNA sequencing, we're also looking at re-inventing crops like sugar cane. It's not as attractive in the marketplace as it once was, so we'd like to think the future for sugar cane is to produce a much more diverse array of high value products. So we're working out how to produce high value chemical feed stocks and fuels from sugar cane.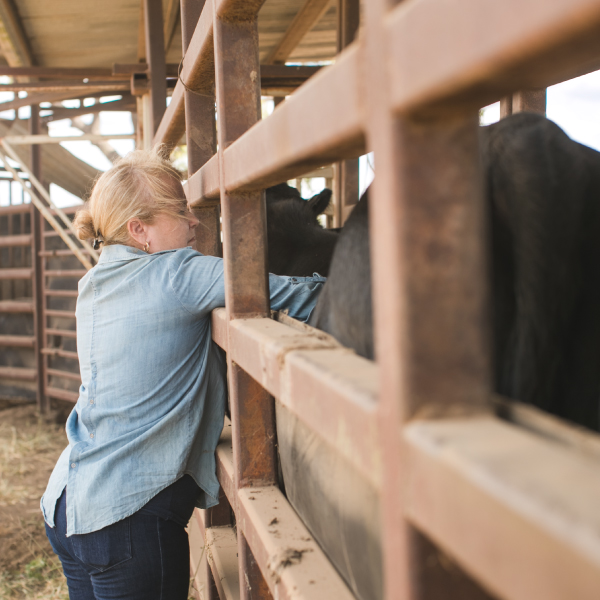 In the case of beef, we're working to improve the quality of the meat, which is very important of course to attract higher prices for the Queensland beef industry. And we work in animal health, animal nutrition and things like vaccines, such as tick vaccines for cattle.
Consumers are driving our agtech innovations
An important new area we're focusing on is animal welfare. That's an area where we feel we need to provide some leadership to help develop production methods that are more compatible with what consumers are looking for.
That's the key to successful agriculture these days. To produce higher quality products that meet the demands of discerning consumers - to meet the expectations of the market. In my mind, the business in agriculture is moving more of our products into the premium range, particularly in the export market so we can attract higher returns.
And of course, the growing affluence of people in Asia means that there's a great demand for safe, nutritious food products there and we're in a great position to satisfy that demand.
There's substantial potential for further growth. And that's where the innovation and the research and development that happens here is so important. People are uncertain about the future of many industries, but I think we can all agree that we're still going to be eating food in 50 years time. Brisbane and Queensland can dominate in this sector - we are Australia's food bowl, after all.
---
Choose Brisbane - The Brisbane Report 'OPINION: Brisbane's agtech offering is turning heads globally, and here's why'