The field of crop improvement is about to go through a growth spurt with the appointment of global crop improvement innovator Professor Mark Cooper to a newly-created role at The University of Queensland.
Professor Cooper will join UQ's Queensland Alliance for Agriculture and Innovation as the Chair in Prediction Based Crop Improvement – a role which aims to find innovative solutions to the world's food-gap issue.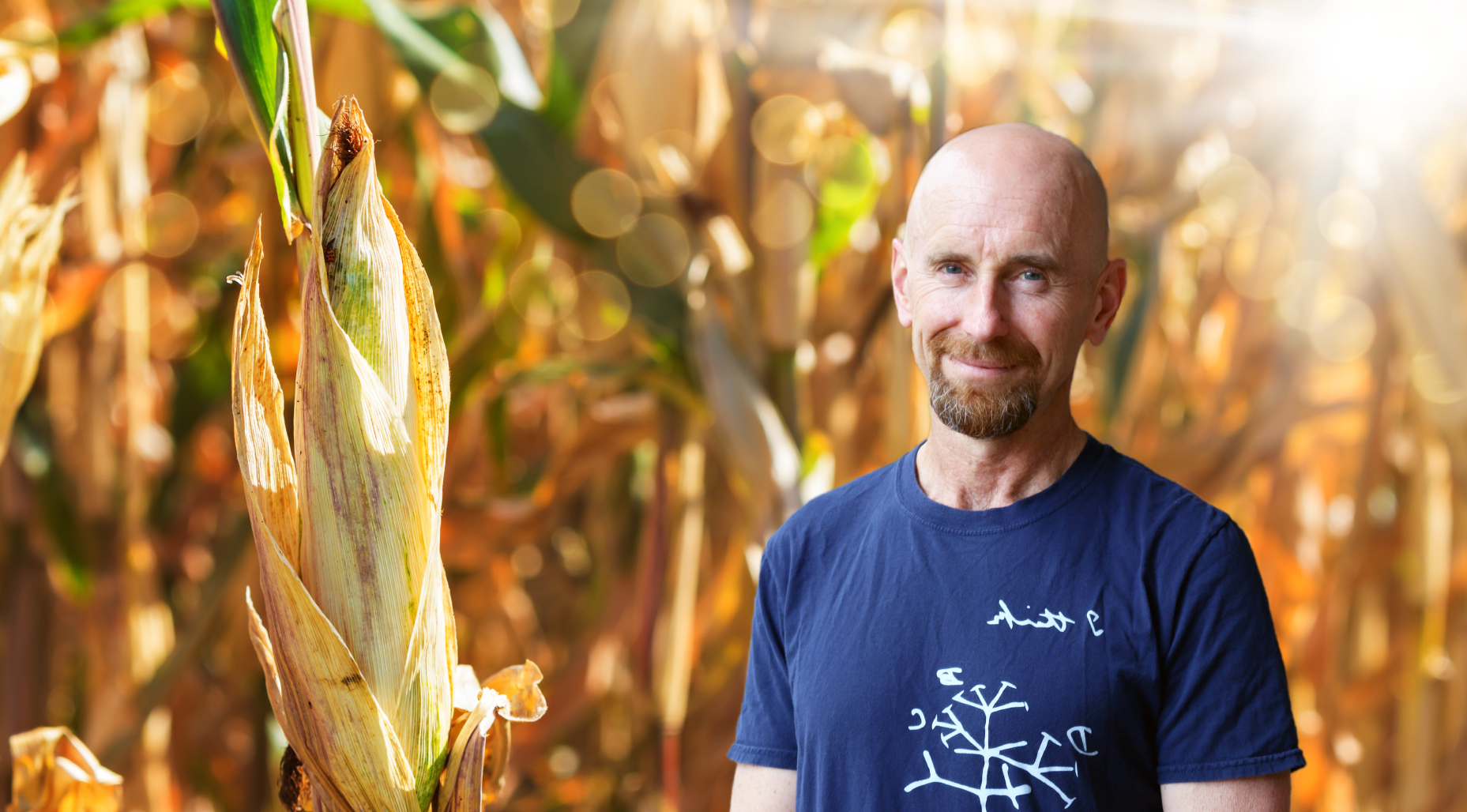 Professor Cooper pioneered the emerging field of prediction agriculture to develop and deliver AQUAmax drought-adapted maize hybrids into one of the largest plant breeding programs on the planet.
"It's no secret that the world needs to produce significantly more food to support its growing population, the challenge is how to do it and make sure it is available in the right places at the right times," Professor Cooper said.
"My research focuses on enabling predictive agriculture through an 'end-to-end' approach to crop improvement; integrating the vast datasets from genomic prediction and crop growth models with biological and environmental data to accurately model crop growth and yield."
A boyhood love of genetics and evolution, and experience growing wheat and barley crops in his native Scotland, initially led Professor Cooper to study a PhD in quantitative genetics at UQ, where he spent 10 years lecturing in the School of Agriculture and Food Sciences.
Now, after almost two decades spent in the United States working with DuPont Pioneer and as CEO of his own consultancy firm Zenrun42, Professor Cooper has returned to UQ – in part to address the gap in training of agricultural scientists with the needs of industry.
"The very large global industry players are already well advanced in the prediction agriculture space, but it is a relatively new concept in the public sector and academic environment," Professor Cooper said.
Professor Cooper has pioneered the development of novel genetic modelling methodologies, based on gene networks, to study important properties of quantitative traits in biology, and demonstrated how this new genetic modelling framework can be successfully used in plant breeding to improve prediction of important traits under the influences of selection.
His advancements in scientific methodology have resulted in significant awards, including several business and impact awards from DuPoint Pioneer and the Thomson ISI fast breaking paper award.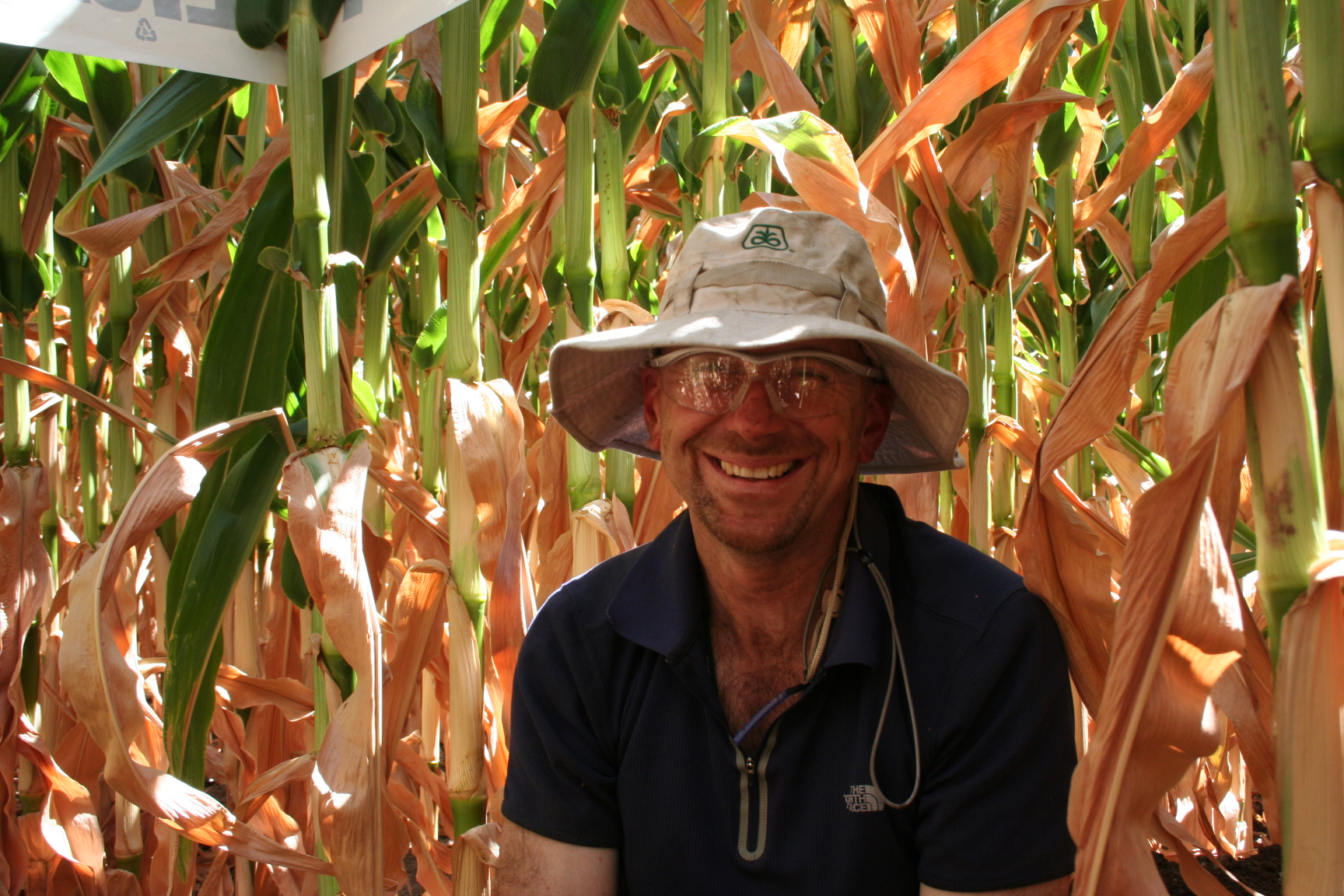 In addition to his world-leading commercial work, Professor Cooper has maintained strong connections with the scientific research community.
His work is frequently published in peer-reviewed journals, and has an h-index of 41, recognising him as a leader in the theory and practice of crop improvement.
UQ's excellent facilities and cross-disciplinary approach to agricultural research prompted Professor Cooper to return to campus
"I am excited to take advantage of UQ's whole-of-university capability and draw from it," he said.
UQ Vice-Chancellor and President Professor Peter Høj said Professor Cooper's appointment aligned with UQ's strategic plan to create knowledge leadership for a better world.
"Professor Cooper developed and delivered industry leading maize hybrids from one of the largest plant breeding programs on the planet," Professor Høj said.
"These drought-adapted maize hybrids and the technologies to create them are now being used across the globe.
"This directly aligns with UQ's strategic objective to deliver global solutions to challenges using new knowledge and partnerships.
"His peers describe Professor Cooper as strategic leader, innovative thinker and thoughtful mentor.
"UQ is fortunate to have such a graduate return to the campus."
Professor Cooper's appointment involves links with industry, and the Grains Research and Development Corporation will support his program by sponsoring a post-doc researcher in prediction agriculture.
Media: Professor Mark Cooper, mark.cooper@uq.edu.au, +61 7 3346 2778: QAAFI Communications, Margaret Puls, m.puls@uq.edu.au, +61 (0) 419 578 356.