Dr Roberto Carvalheiro was seeking the leaders in animal breeding and genetics when he choose the University of Queensland (UQ) for his sabbatical year. 
Dr Carvalheiro is visiting UQ from his position as a researcher at the School of Agricultural and Veterinarian Sciences of Sao Paulo State University (UNESP), Brazil. 
"UQ has leading researchers in animal breeding and genetics, providing an inspiring atmosphere for a sabbatical leave," he said.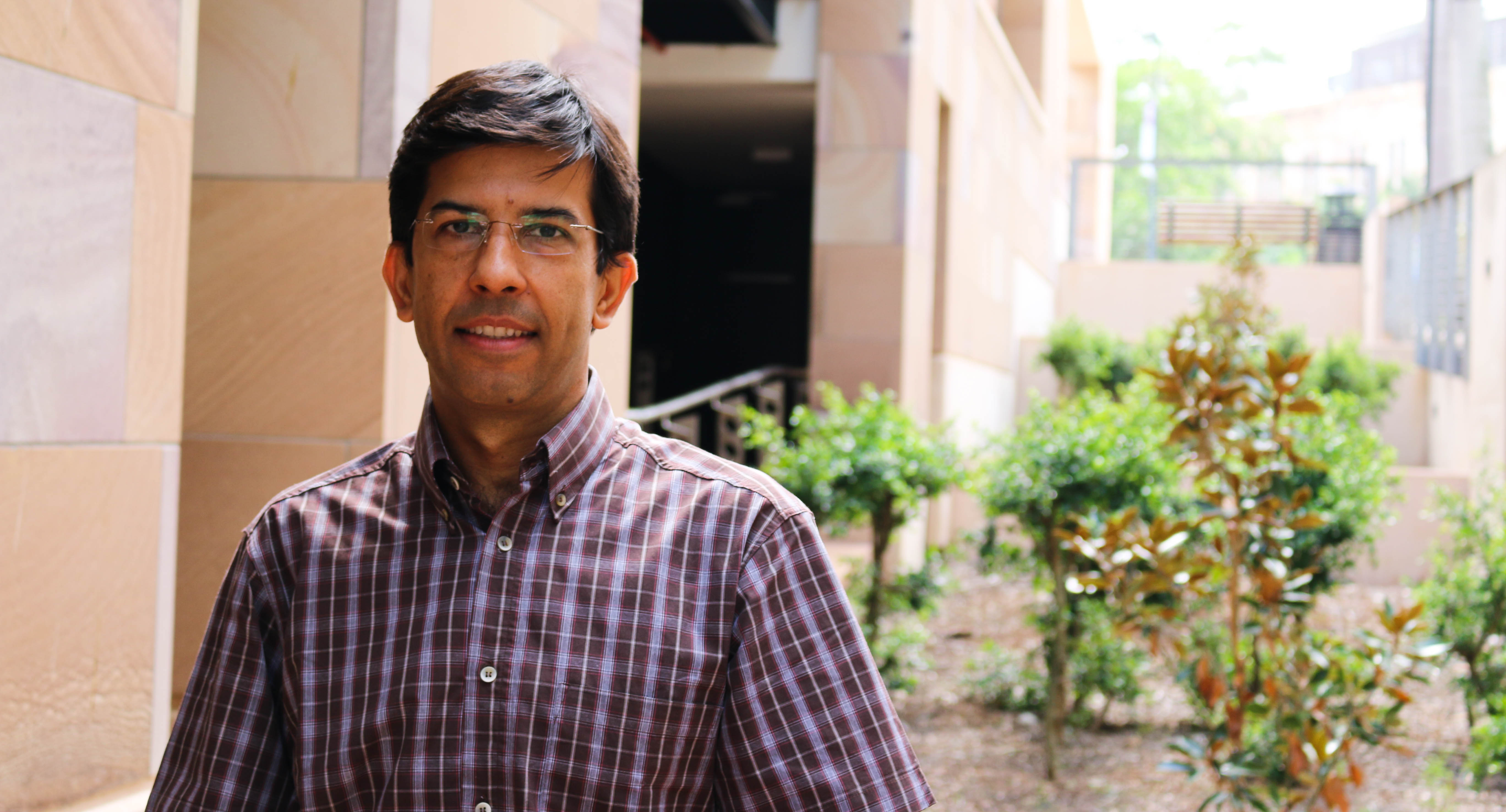 During his year at UQ Dr Carvalheiro will work with Professor Stephen Moore and Professor Ben Hayes at the Queensland Alliance for Agriculture and Food Innovation (QAAFI), in a project aiming to identify genomic regions of Zebu Cattle  associated with sensitivity to environmental variation. Brahman is a Zebu breed, the dominant breed in northern Australia.
For the last five years, working as a researcher at UNESP, Dr Carvalheiro has authored and coauthored 43 peer-reviewed papers, focused mainly on genomic studies applied to livestock production and on genetic tools and methods to breed beef cattle more efficient and adapted to tropical conditions.
Dr Carvalheiro worked for 10 years as a consultant for important commercial beef cattle breeding programs from Brazil.
"Unraveling genetic sensitivity of beef cattle in relation to environmental variation is of ultimate importance," he says. "Our current knowledge on this topic is very limited." 
"Increasingly the risk is that beef herds move towards losing adaptability and efficiency as a negative response of selection for increased productivity."
During his sabbatical year, Dr Carvalheiro also aims to strengthen the collaboration between researchers from UNESP and UQ, establish longer-term links to produce research of high impact to the livestock industry and the social and economic development of Brazil and Australia.