The unique challenges of the Australia beef industry and world-leading beef research capabilities led Texan PhD student Bailey Engle to QAAFI and Brisbane.
Ms Engle is enrolled in a PhD in animal breeding at the highly regarded Texas A&M University (TAMU) and had the opportunity to complete six months study at QAAFI, as an occupational trainee.
Ms Engle said Queensland and Texas were similar in the cattle breeds and in the significance of the industry to the state. However, it was differences between the two countries in how the industry operates that sparked Ms Engle's interest. 
"One of the biggest differences that struck me is that here in Queensland there are some very large, extensively managed cattle stations which we just simply do not have in the States," Ms Engle said.
"In comparison to a beef producer in Texas that may raise 200-300 head of cows, the Queensland stations manage many more animals over a much larger geographical area, and in conditions that are often quite harsh."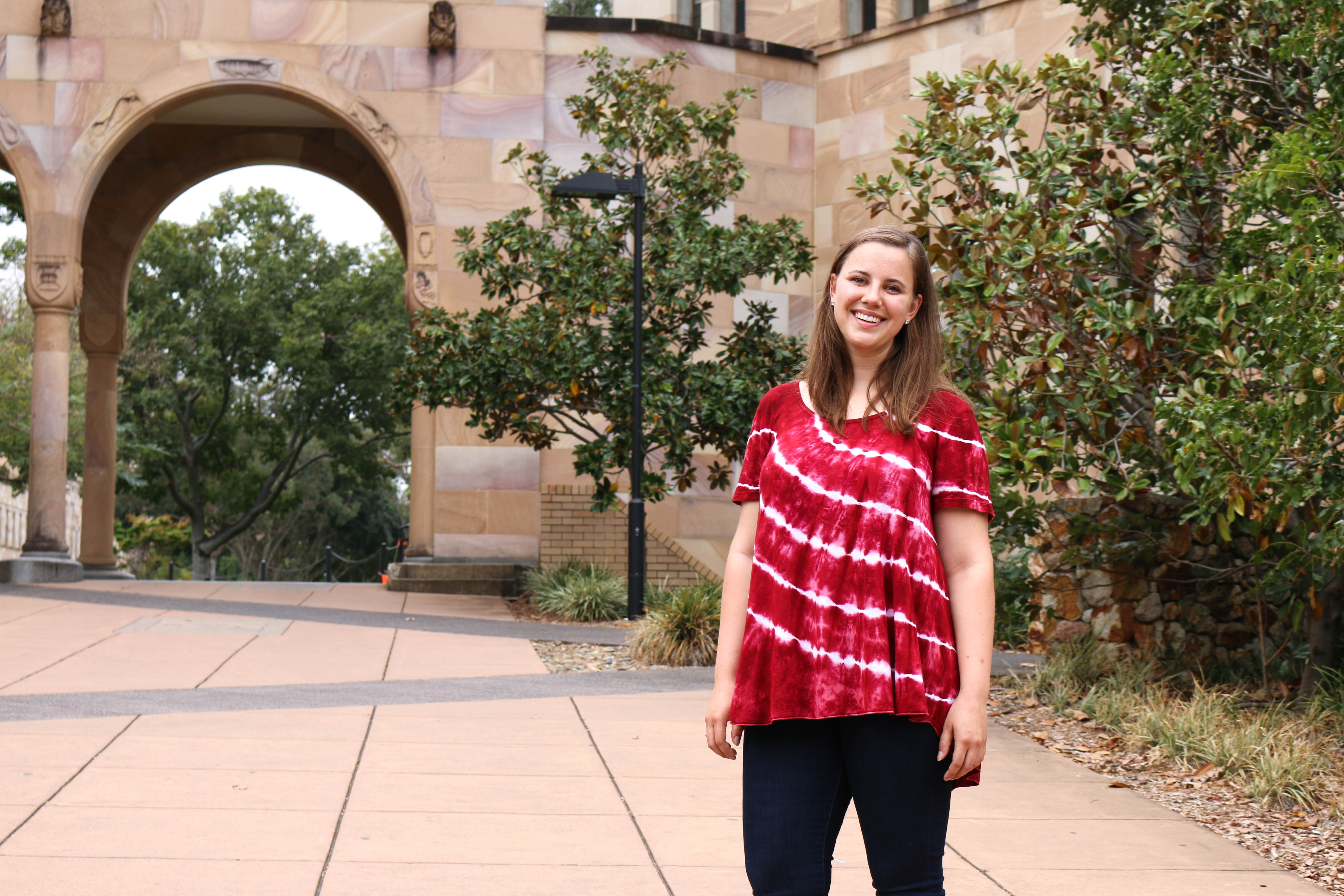 While at QAAFI, Ms Engle will be assisting Professor Stephen Moore and Professor Ben Hayes and will be looking at the cow productivity traits, primarily traits that contribute to a cow's fertility over the course of its lifetime.
"Directing research towards addressing the needs of Australian producers, compared to producers in the United States, is a new challenge that I am enjoying learning about."
Ms Engle met QAAFI's Director of the Centre for Animal Science, Professor Moore at the International Society of Animal Genetics conference in 2016.
"At the time I had an opportunity to apply for funding to support an international research experience, and with Professor Moore's invitation I was able to secure this grant."
TAMU is one of the largest research universities in the United States, and is well known for their research capabilities in agricultural research. Ms Engle's research at TAMU looks specifically at the genetics of cow lifetime productivity.
"I am interested in understanding the reasons why some cows are able to successfully raise calves, year after year."
"My goal is to translate this knowledge into tools and resources for beef cattle producers to use in their own breeding programs."
Bailey Engle, b.engle@uq.edu.au