Genomic selection could provide massive productivity gains to Australia's beef industry, with a University of Queensland genomics expert focusing his research on improving the $5 billion a year sector.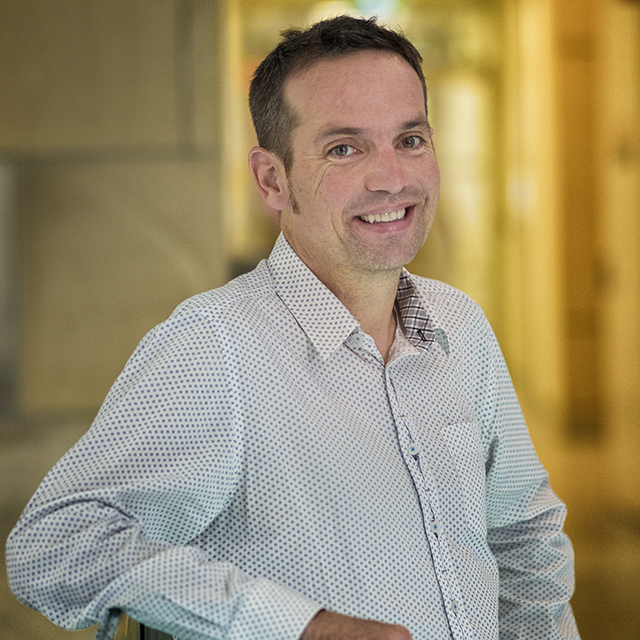 Professor Ben Hayes, who has joined the Queensland Alliance for Agriculture and Food Innovation (QAAFI), said genomic prediction was now widely used in livestock and crops to help determine future trait outcomes.
 
"The aim of genomic selection is to identify superior variants of all the genes that contribute to important production, health and quality traits, and to bring them together in breeding lines in as few generations as possible," Professor Hayes said.
 
"When combined with advanced reproductive technologies, genomic selection promises to deliver, over the next few decades, productivity gains that might have taken centuries to achieve with traditional selection."
 
Professor Hayes is the co-inventor of genomic prediction for traits in dairy and beef cattle.
 
 "The northern beef herd accounts for about 70 per cent of all Australian beef, so the potential upside is enormous," Professor Hayes said.
 
"The opportunities for the northern beef cattle industry centre around improvements in animal fertility, meat quality, and disease and parasite resistance.
 
"Improvements to meat quality in particular, measured by tenderness and intramuscular fat, will allow a wider swathe of northern producers greater access to that high-value end of the Asian market."
 
He said genomic selection could also help address challenges in tropical crops and tropical agriculture in general.
 
"We can use this DNA marker technology to accelerate gains in tropical pastures and legumes by improving drought tolerance and adaptation to heat stress and seasonal variability, as well as protein levels and pest resistance," he said.
 
Professor Hayes said he aimed to ensure technologies and techniques developed through his research were easy and accessible for producers.
 
"There are so many things competing for farmers' time," he said.
 
"We have to make the genetics decision-making easy and quick, and we are always working to make them cheaper to apply."
 
Media: Margaret Puls, m.puls@uq.edu.au, +61 (0)7 3346 0553 or +61 (0)419 578 356; Professor Ben Hayes, b.hayes@uq.edu.au, 0434 210 890.