MLA presents: Linking Innovation with Reproductive Performance
Meat & Livestock Australia (MLA) presents: "Linking Innovation with Reproductive Performance"

SPEAKERS: Julie McDonald, MC – CFO, MDH Pty Ltd  BBus (Finance) CPA 
Associate Professor Luis Silva – Principal Research Fellow, The University of Queensland, Queensland Alliance for Agriculture and Food Innovation (QAAFI) 
Mark Trotter – Associate Professor CQU
Dr Kieren McCosker – Regional Director, Katherine & Senior Livestock Scientist, Livestock Industries, NT DITT
Edwina Toohey – Research Leader Value Chain, NSW DPI
Dave Smith – Principal Extension Officer, QDAF
Stuart Barrett – Producer
Geoff Murrell – CEO, Packhorse
Natalie Marks
Ben McGlynn – General Manager North, Paraway Pastoral Co.
DATE: Wednesday 5 May
TIME: 8.00am – 9.30am
VENUE:  The Paterson Room
COST: FREE

Initiated by producers, for producers, the Northern Breeding Business, better known as the NB2 program, is a seven-year program formed to address cow reproductive efficiency, a significant industry issue for the northern herd.  Structured under an overarching 'Pathways to Practice' theme, the program focuses on addressing herd, feed base and environmental challenges to improve the sustainability, productivity and profitability of northern beef herds.
Targeting 250 northern beef businesses through the formation of small peer-to-peer learning groups, the pilot has commenced with six groups featuring producers from QLD, NT and WA. These producers are now on a journey to better assess their current levels of productivity and profitability, and ultimately to identify the most cost-effective options to increase the performance of their breeder herd.
In this session, hear direct from the researchers exploring innovative on-farm practices and technology to tackle these issues. Producers will share firsthand their challenges of making innovative changes on farm throughout their transition from "business as usual" to a more sustainable, productive and profitable future.
About Join UQ at Beef Australia 2021

Beef 2021 in Rockhampton is the biggest event on the beef calendar and takes place every three years in May. The University of Queensland and the Queensland Alliance for Agriculture and Food Innovation (QAAFI) are proud to once again be associate partners for the nation's premier beef exhibition. Beef Australia celebrates all facets of the industry from paddock to plate. This event brings producers, scientists, chefs, students, exhibitors, business people and families together to enjoy the entire Beef 2021 event.
 
DATE:
Wednesday 5 May
10.00am – 11.30am

VENUE:
PATERSON room,
Rockhampton State High School
10:00 am

Seminar Welcome

Prof Ben Hayes - Director, Centre for Animal Science, QAAFI at The University of Queensland

10:05 am

Next Gen PhD beef research on the horizon

10:30 am

Precision beef research

11:00 am

Industry panel discussion

11:30 am
Seminar concludes

As one of Australia's most experienced and respected agricultural journalists, Jon Condon has been part of the fabric of the nation's beef industry for his entire life. For 40 years he has specialised in reporting on the red meat and livestock industries, earning the trust and confidence of key stakeholders across the industry and developing a reputation for accurate, credible, informed and informative reporting.

He spent his early life in the Northern Territory, where his family built and operated a successful export beef processing plant at Katherine, and an extensive cattle property on the Drysdale River in the East Kimberley. He holds a Business degree in marketing and communications and spent most of his early career with Fairfax/Rural Press Ltd. In January 2011 he established a new business with fellow journalist, James Nason, launching the Beef Central website and a specialised red meat industry communications consultancy. The business has since extended into other related industries and sectors, via Sheep Central (lamb and wool), Grain Central, Property Central and Ag Technology.

Experts will share how research applied across the supply chain improves the precision of management, breeding, production and product quality. 
Using genomics to more accurately select the most fertile bulls and heifers
Prof Hayes is a world genomics expert and is the co-inventor of genomic prediction for traits in dairy and beef cattle. Ben has extensive research experience in genetic improvement of livestock, crop, pasture and aquaculture species, with a focus on integration of genomic information into breeding programs. He is also a member of the National Livestock Genetics Consortium Taskforce.
Improving feed efficiency by measuring nitrogen in tail hair
A/Prof Luis Prada e Silva, is a leader in the area of ruminant nutrition. Luis brings perspective from the world's largest producer of beef, Brazil, where he had a previous appointment at the Universidade de Sao Paulo. Luis' has worked with different disciplines such as ruminant nutrition, ruminant physiology, rumen microbiology, ruminant reproduction, forage management, molecular biology, and economics of cattle production systems to improve cattle productivity.
Managing the impacts of Pimelea poisoning on cattle
Prof Mary Fletcher is a natural product organic chemist and leads the Natural Toxin group within the Centre for QAAFI. Mary's current work focuses on the identification and analysis of natural toxins and other bioactives in a range of plants, fungi and agricultural products. Such toxins and bioactives can affect both human and animal health posing risks to livestock production, food safety and market access.
Flavour communicate your point of difference
A/Prof Smyth is a flavour chemist and sensory scientist who has been working with premium food and beverage products for the past twenty years. With a background in wine flavour chemistry, her expertise is in understanding consumer enjoyment of foods and beverages in terms of both sensory properties and composition. A/Prof Smyth has a special interest in describing and articulating food quality, understanding regional flavours of locally grown produce, and modelling food flavour and textural properties using instrumental measurements.

Beef industry leaders will discuss how applying new techniques across their business has improved results.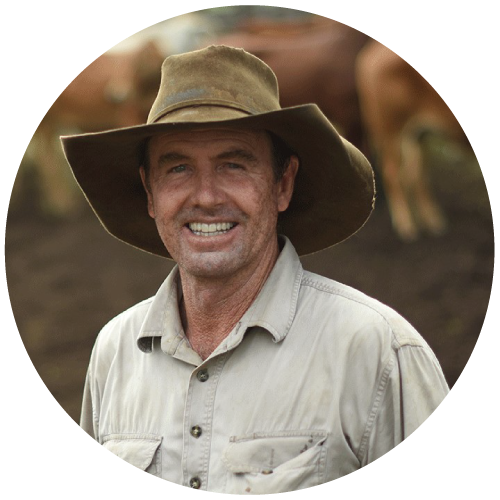 Russell Lethbridge, Werrington Cattle Company and MLA Board Director

Russell Lethbridge, with his family, run Werrington Cattle Company, a commercial beef cattle, breeding, growing and fattening enterprise. Werrington has been in the Lethbridge family for 124 years with the current branch of the family in ownership since 1980. The Werrington business runs over 13,000 head of cattle and comprises a breeding program on 120,000ha of natural eucalypt forest country, approximately 250km west of Townsville and 200km north of Hughenden in north Queensland. The business also consists of Rainmore Station, a 27,000ha property near Alpha in central Queensland. Mr Lethbridge has a deep understanding of cattle production systems, managing breeder and feeder cattle under extreme environmental conditions and pasture nutrition levels, utilising genetic selection and strategic herd management to achieve production and business success. In 2017 Mr Lethbridge became a Director of Meat & Livestock Australia Limited and Integrity Systems Company Ltd.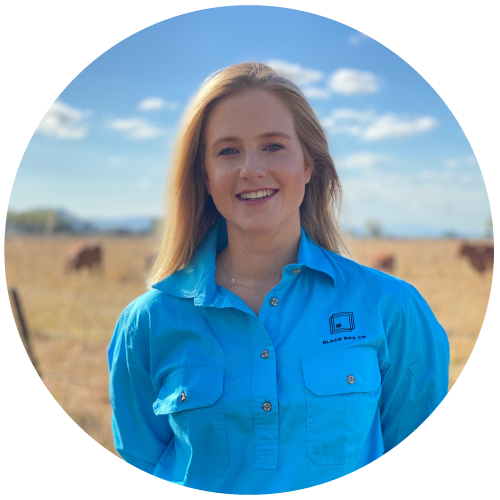 Shannon Speight, Black Box Co, CEO

Originally from Mount Isa, in North West Queensland, Shannon started her journey as a veterinarian in mixed practice. She quickly realised this wasn't for her and has worked across the northern beef industry for the past 7 years. One of her biggest achievements is coordinating the Northern Genomics Project looking into a DNA test for fertility in cattle. Her passion, dedication, leadership and drive to improve her industry was recognised through receiving the Zanda McDonald Award in 2019. Shannon started Black Box Co at the end of 2019 with a strong passion for adoption, commercialisation, and innovation. She identified a big issue within the beef industry and set about developing a solution. Now working with a team of 6 people and a database of over 800,000 animals Shannon has seen first hand the power of data and the insights it can unearth.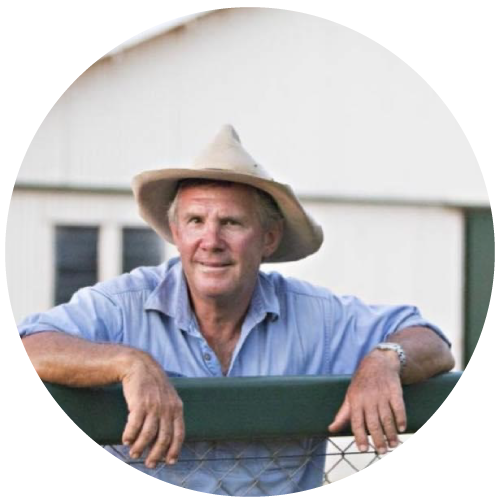 Bim Struss, Agforce, Regional Director Southern Inland Queensland

Anthony Struss – better known as "Bim" Struss, operates a commercial breeding operation, 'Havelock,' near Mitchell, for the EU, MSA and PCAS markets. He has been actively involved in the beef industry for over 40 years as a stock agent and live cattle exporter. Bim is currently the Agforce Regional Director for the Southern Inlands, Cattle Council of Australia Councillor, Maranoa Kangaroo Harvesters and Growers Co-operative Chairman and Director and member of the Mitchell & District Landcare Management Committee. Bim is eager to see the export beef industry develop, encourage more producers to take up accreditations and multiply the supply and demand advantage using available industry tools.
Hugh Killen, Australian Agricultural Company Ltd, CEO

Hugh Killen was appointed the Australian Agricultural Company (AACo)  Managing Director and Chief Executive Officer in February 2018. Prior to this, he held the position of Chief Commercial Officer in a consulting capacity assisting AACo's operations and finance functions. Hugh is a highly experienced senior executive with over 25 years' experience in global financial markets and has worked in London, New York and Sydney. Hugh has a lifelong association with agriculture having being raised on pastoral properties in northern NSW and south-west Queensland, and has retained strong personal involvement in the industry through private investments in farming.
 

Hear from the next generation of beef researchers who will discuss the value of their research for the industry.  Students will deliver a 3-minute thesis style presentation and answer questions.​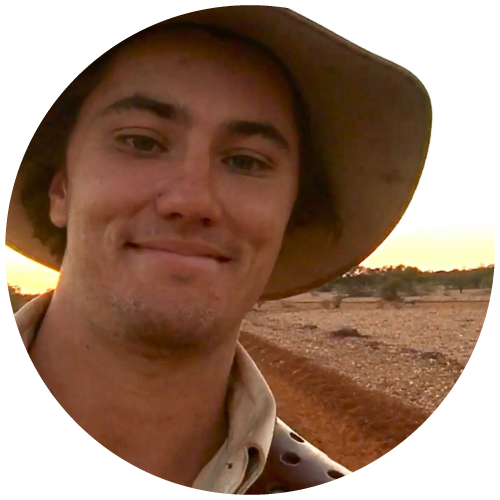 Harrison Lamb

Crush-side genotyping to accelerate genetic gain livestock

Harry is a second-year PhD candidate with the Centre for Animal Science under the supervision of Prof. Ben Hayes and Dr Elizabeth Ross. Harry grew up on a small cattle property north of Brisbane where he developed a love for agriculture. He completed his Bachelors of Biotechnology and Chemical Engineering at the University of Queensland in 2019. Combining his passion for agriculture and background in science Harry's PhD project investigates the feasibility of on-farm DNA sequencing to predict the genetic merit of livestock. The title of Harrison's PhD project is Crush-side genotyping to accelerate genetic gain livestock.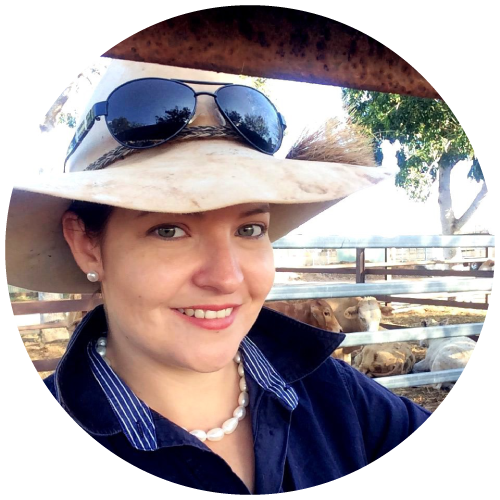 Melissa Wooderson

Achieving high standards of beef calf welfare in northern Australia

Melissa is a third-year (part-time) PhD candidate in the University of Queensland's Queensland Alliance for Agriculture and Food Innovation (QAAFI). Growing up on her grandfather's small cattle property, she has always been interested in working in agriculture, with a focus on beef cattle. In 2011, she completed a Bachelor of Applied Science majoring in Plant and Animal Biosecurity and Animal Science. Since then Melissa spent 6 years working in livestock health in north Queensland with the Queensland Department of Agriculture, before moving to the Northern Territory to focus more on livestock research. Currently Melissa is based at the Katherine Research Station, and is completing her PhD studies part time. Her doctoral research is on investigating the use of analgesics and haemostatic techniques during dehorning to improve calf welfare in northern Australia.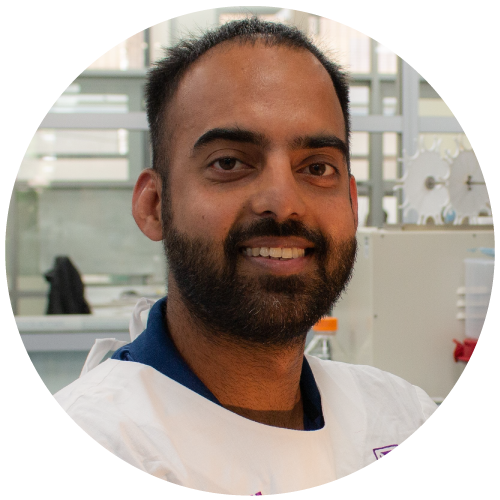 Muhammad Kamran

Breeding for resistance to buffalo flies

My research work focuses on host-parasite interactions especially focusing on "factors determining variation in susceptibility to buffalo flies (BF) in cattle". I am trying to develop practical and easy to use fly counting methods for phenotyping resistant cattle towards BF infestations. I am also investigating animal fly avoidance behaviours using accelerometers for animal selection and welfare improvement purposes. Additionally, my research work focuses on differences in the immune response of susceptible and resistant cattle using proteomics analysis and immune responses to find biomarkers for selecting resistant cattle. Recently, I won the Innovation for the red meat industry award, supported by Meat & Livestock Australia in the 6th animal science poster Olympics 2021. I am serving in QAAFI's student association as representative of the Centre for Animal Science and young science ambassador in the wonder of science program of The University of Queensland. My hobbies include hiking, photography and playing badminton.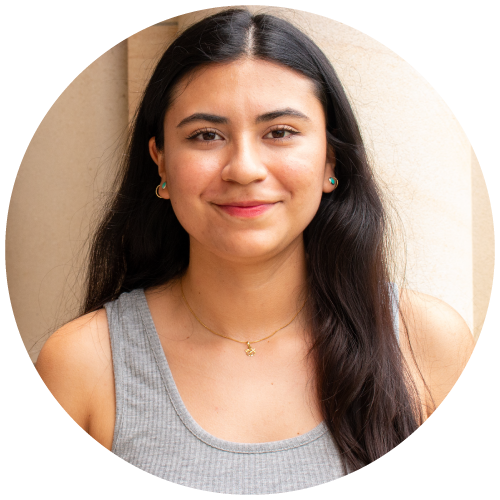 Emily Mantilla

Predicting tick resistance in cattle

Emily is a third-year PhD candidate in QAAFI's Centre for Animal Science at The University of Queensland. Growing up in Ecuador, Emily was surrounded by natural richness and biodiversity which are inspired her curiosity to pursue a degree in biological sciences. In 2017, she completed a Bachelor of Biotechnology (Hons I) with support of a full scholarship from the Government of Ecuador. She then became a recipient of an RTP scholarship from the Australian Government which currently supports her postgraduate candidature. Emily now uses these opportunities as the basis to advocate for girl's and women's participation in science. She co-created the podcast "ILLUMINATA" which highlights the stories of women in agriculture to inspire the next generation of agricultural scientists. She has held leadership roles at the postgraduate student association at QAAFI for which she has received recognition awards. Her doctoral research is on investigating biomarkers to predict tick resistance in cattle.  
Beef2021 website and tickets  View Beef 2021 program
CONTACT: QAAFI Seminar & media: Carolyn Martin
Mobile: 0439 399 886 or Office: 07 3346 2092 
---
The Queensland Alliance for Agriculture and Food Innovation is a research institute at The University of Queensland supported by the Queensland Government via the Queensland Department of Agriculture and Fisheries.