Tracking stress remotely via wool cortisol and SMART tags: shearing early in pregnancy reduces stress and improves productivity of Merino sheep
15 December 2020

12:00pm

–

1:00pm
Seminar abstract
Livestock productivity is guided by traditional management practices to enhance animal performance. Physiological biomarkers and remote sensors-based technology can be useful to track livestock. In this QAAFI seminar, I present the outcomes of a research trial to discuss how shearing frequency influences the activity budget of maternal ewes measured using SMART ear tags and using wool glucocorticoid (stress hormone) to detect the changes in physiological stress during gestation. Our research work demonstrates that wool hormone monitoring and SMART sensor technology can be employed to monitor the performance and well-being of sheep to guide best practice, animal welfare, and sustainable production outcomes.
---
Senior Lecturer, The University of Queensland, School of Agriculture and Food Sciences
Affiliate Senior Research Fellow, Queensland Alliance for Agriculture and Food Innovation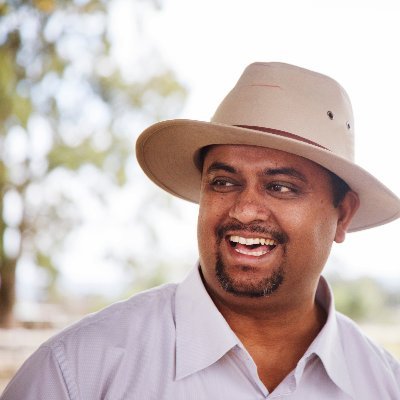 Dr Edward Narayan is an Animal Scientist and heads the Stress Physiology Laboratory at The University of Queensland carrying out research on stress physiology and animal welfare across natural, ecological, agricultural, rescues, rehabilitation, and zoological systems. 
Dr Edward Narayan is Senior Lecturer of Animal Science in the School of Agriculture and Food Sciences. Edward graduated with a PhD degree in Biology from the University of the South Pacific and pioneered non-invasive reproductive and stress endocrinology tools for amphibians - the novel development and validation of non-invasive enzyme immunoassays for the evaluation of reproductive hormonal cycle and stress hormone responses to environmental stressors. Dr. Narayan was also a recipient of the Gold Medal Award for undergraduate Bachelor of Science degree from the USP.
Dr. Narayan has extensive postdoctoral research fellowship training in institutions spanning 4 countries (New Zealand-Landcare Research), Australia (Griffith University), India (Australian Academy of Science Early Career Fellowship – University of Pune) and Canada (Department of Biomedical Sciences, University of Saskatchewan).
---
About Science Seminars
Queensland Alliance for Agriculture and Food Innovation hosts science seminars across the disciplines of animal, horticulture, crop, food and nutritional sciences.
With a range of speakers from Australia and abroad, the series explores how high-impact science will significantly improve the competitiveness and sustainability of the tropical and sub-tropical food, fibre and agribusiness sectors.
 
View Science Seminar pageSign up to receive QAAFI Science Seminar notifications
Email Science Seminar Committee
---
The Queensland Alliance for Agriculture and Food Innovation is a research institute at The University of Queensland supported by the Queensland Government via the Queensland Department of Agriculture and Fisheries.