A future for irrigated agriculture in the semi-arid tropics the Kowanyama Biofuture Enterprise
10 November 2020

12:00pm

–

1:00pm
Seminar abstract: 
The Kowanyama Biofuture Enterprise (KBFE) is a net carbon free, environmentally sound, completely self-funded, renewable energy powered, vertically and horizontally integrated sugar, cattle, fish, timber, and energy agro-processing complex.
The enterprise is based on base production each year from 40,000ha of sugar cane, 25,000ha of guar bean, 150,000 hd/y cattle finishing and processing facilities, 2,200ha of fish ponds and 100,000ha of African mahogany plantation. In addition there are opportunities, when water is available, for extra 25,000ha crops of soybean in the dry, and sunflower or sweet sorghum in the wet season.
Stores its own water, produces its own fertiliser and the excess renewable energy produced enabling the whole enterprise to be carbon (GHG) neutral. It is fully integrated over commodities and up the value chain. All by-products are used and interchange enabling full utilisation of all biomass. With most inputs primary products and all outputs mature commodities the venture is financially robust.
The majority of inputs are pure primary substances, air, water, muriate of potash, rock phosphate, and sulphur. In addition there are small amounts of chemical catalysts, pesticides, and pharmaceuticals, as well as operating machinery. Outputs are mature commodities: Energy (Ethanol, DME, fuel pellets), Food (Sugar, Propylated Guar Gum, Red Claw, Jade Perch, Meat quarters, and Stock feed), Timber (Klin dried sawn African Mahogany, Wood fuel pellets)
The KBFE agriculture model is unique; comparable enterprises do not exist anywhere in the world. The structure is transferable directly to any other location in the semi-arid tropics where off-river water storage with suitable land for irrigation is available.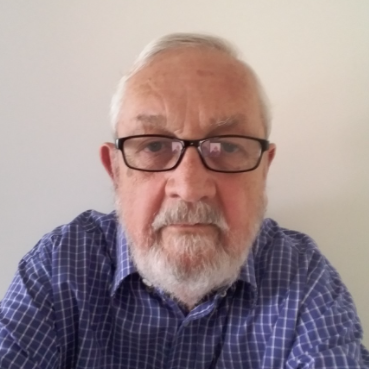 Dr Ian DeLacy has a Diploma of Agriculture (Gatton College), an Agricultural Degree (UQ) and a PhD in Plant Breeding and Quantitative Genetics (UQ). His early career centred around collection and evaluation of a native Australian Legume genus for a pasture species for Northern Australia, where he developed his interest in classification and ordination methods (pattern analysis) in biological and ecological systems. His major research interest has been the design, conduct, analysis and interpretation of data from the plant breeding field trial. He and his colleagues were among the first to apply pattern analysis methods to the analysis of this data. He was a pioneer in the combined analyses of data from multiple years and multiple traits from yield trials to investigate the trend in plant and cultivar improvement over time. Latterly, he and colleagues have contributed to using the information from genetic relationships and the environment discrimination among entries, to improve variety recommendations. He has plant breeding experience with soybean, pigeon pea and wheat and he has also had a major interest in the CIMMYT international wheat breeding program. He and colleagues developed the speedbreeding protocol for wheat, barley and groundnut. He continues to participate in the development of the protocol.
---
Research contact: Dr Ian Delacy, School of Agriculture and Food Sciences, The University of Queensland, E. i.delacy@uq.edu.au 
About Science Seminars
Queensland Alliance for Agriculture and Food Innovation hosts science seminars across the disciplines of animal, horticulture, crop, food and nutritional sciences.
With a range of speakers from Australia and abroad, the series explores how high-impact science will significantly improve the competitiveness and sustainability of the tropical and sub-tropical food, fibre and agribusiness sectors.
 
View Science Seminar pageSign up to receive QAAFI Science Seminar notifications
---
The Queensland Alliance for Agriculture and Food Innovation is a research institute at The University of Queensland supported by the Queensland Government via the Queensland Department of Agriculture and Fisheries.