Intensification options for diverse farms in eastern and southern Africa
13 August 2019

12:00pm

–

1:00pm
The Sustainable Intensification of Maize-Legume Cropping Systems for Food Security in Eastern and Southern Africa (SIMLESA) Program was implemented for 9 years between 2010 and 2019 in 5 African countries (Ethiopia, Kenya, Malawi, Mozambique and Tanzania).
This talk will present major findings from this Initiative, which can be found in the recent ACIAR monograph publication, Understanding household diversity in rural eastern and southern Africa. I will discuss the agroecological and socioeconomic patterns that defined the diversity of opportunities to intensify the surveyed household farms. Differences and similarities within and across countries will be highlighted. I'll discuss implications for these disparities, including the reinforcement of poverty traps and the stimulus for economic and social growth. I will then specifically discuss food availability benefits (i.e. reduced risk of a food deficit) arising from intensification practices, emphasizing the differences observed across farming systems.
---
Dr Erin Wilkus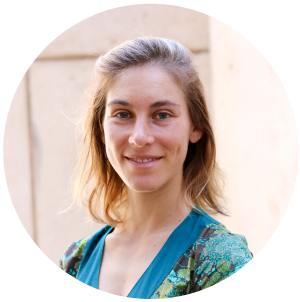 Centre for Crop Science, QAAFI, The University of Queensland
Dr Wilkus currently works at the Queensland Alliance for Agriculture and Food Innovation (QAAFI) at the University of Queensland. Her work integrates both biophysical and socioeconomic metrics to assess performance at the whole farm level. As part of the farming systems research group led by Professor Daniel Rodriguez, she has applied farming systems analysis to identify targeted management and development strategies for farmers in Eastern and Southern Africa and, more recently the Northern Grains Region of Australia.
Erin holds a PhD in Agricultural Ecology and a Masters in International Agricultural Development from the University of California Davis. Her dissertation research, under professor Paul Gepts, assessed the impact of seed system development initiatives and farm management practices on household-level outcomes and crop population genetics in Uganda. Erin has also held research positions with the International Center for Tropical Agriculture (CIAT).
About Science Seminars
Queensland Alliance for Agriculture and Food Innovation hosts science seminars across the disciplines of animal, horticulture, crop, food and nutritional sciences.
With a range of speakers from Australia and abroad, the series explores how high-impact science will significantly improve the competitiveness and sustainability of the tropical and sub-tropical food, fibre and agribusiness sectors.
 
View Science Seminar pageSign up to receive QAAFI Science Seminar notifications
Email Science Seminar Committee
---
The Queensland Alliance for Agriculture and Food Innovation is a research institute at The University of Queensland supported by the Queensland Government via the Queensland Department of Agriculture and Fisheries.
Venue
Level 3, Queensland Bioscience Precinct building 80, UQ St Lucia campus