Food Evolution Movie Screening
9 August 2018

10:00am

–

12:00pm
In 1982 an insulin made from a genetically engineered E. coli bacteria became the first genetically modified organism (GMO) approved for sale in the United States. Twelve years later, the US Food and Drug Administration approved the use of Flavr Savr, a tomato that is genetically modified for longer shelf life, for sale in the US.
However, by then scientists were grappling with a widespread consumer backlash to GMO foods. Because GMOs involve an innovation in DNA, the building blocks of life, the technology not only unleashed potential new step-changes in food and health – but coalesced a concern among some communities about high tech food and agricultural systems.
The lesson for science has been that improving food safety, nutrition and boosting world food supplies are not necessarily the drivers for how different communities value food.
Now a new film, Food Evolution, explores the complexity of cultural attitudes to GMOs and food, and investigates how easily fear and misinformation can overwhelm objective, evidence-based analysis.
Food Evolution takes the position that science and scientists hold the key to solving the food crisis and the organisers of the international The University of Queensland Faculty of Science invite you to a free screening of the film, followed by a discussion on some of the issues raised.
About Series of events as part of the Douglas Ormonde Butler Memorial Lectureship
The Douglas Ormonde Butler Memorial Public Lecture and Technical Seminar are delivered by a person of outstanding merit and international reputation in the field of genetics. This year we are also delighted to screen the movie Food Evolution, followed by an audience discussion.

This year's Douglas Ormonde Butler Memorial Lecturer is Professor Alison Van Eenennaam from the University of California, Davis.
---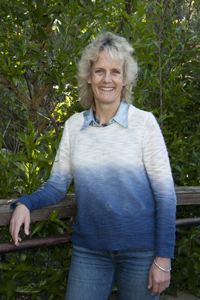 About Professor Alison Van Eenennaam
Alison L. Van Eenennaam is a Cooperative Extension Specialist in the Department of Animal Science at the University of California, Davis and runs the Animal Genomics and Biotechnology Laboratory. She has served on committees such as the USDA National Advisory Committee on Biotechnology in the 21st Century and was awarded the 2014 Borlaug CAST Communication Award. Van Eenennaam writes the Biobeef Blog.
Venue
Steele Building: 03-309
The University of Queensland St Lucia