TropAg2017 is the world's leading tropical agriculture event bringing together the best in research and innovation, across plant, animal and food sciences. TropAg2017 focuses on science and technology solutions across the agriculture and food supply chain, including technology and investment. Now incorporatingthe agricultural technology AgFutures conference, TropAg is held in Brisbane, Australia, the capital of Australia's second largest state, Queensland, which has 83 percent of its land area dedicated to tropical and sub-tropical agriculture.
TropAg2017 is the premier event for anyone concerned with addressing the many challenges in tropical and sub-tropical agriculture and food production. The 2017 conference theme is "high impact science to nourish the world", reflecting the critical role of science, technology and innovation to the many challenges facing tropical and sub-tropical agriculture and food production globally.
Who attends TropAg2017?
Researchers, investors, agribusiness professionals, policy makers, agricultural technicians, producers and students find TropAg2017 an excellent opportunity to network, and to and learn from colleagues and leading scientific practitioners from Australia, and the world.
Visit TropAg2017 website for more details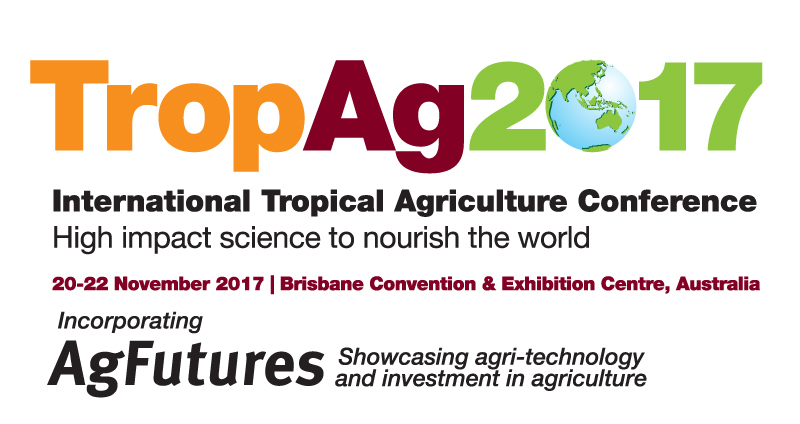 Venue
Brisbane Convention and Exhibition Centre, Australia