Research into this native fruit has has provided the scientific grounding for an emerging industry that has brought together the funding, the science, the buyers and the Indigenous community. Dr Yasmina Sultanbawa from QAAFI's Centre for Nutrition and Food Sciences and David Williams, from the Department of Agriculture and Fisheries will give an insight into the science and impact of the Kakadu Plum.
Kakadu plum as a model in the transformation from indigenous food to agro industrial raw material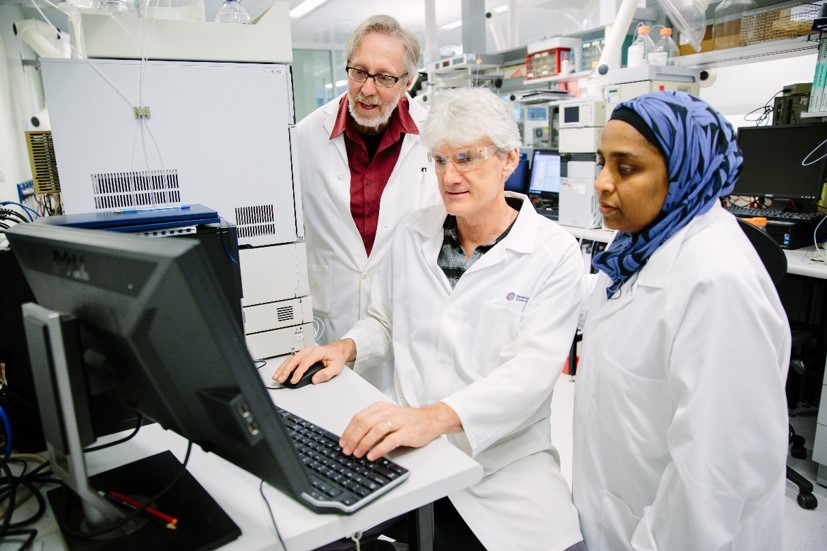 Dr Yasmina Sultanbawa
Queensland Alliance for Agriculture and Food Innovation (QAAFI), The University of Queensland, Queensland, Australia 
         
Kakadu Plum (Terminalia ferdinandiana) is a tree endemic to northern Australia and the fruit has been consumed for its nutritional and therapeutic value by indigenous Australians for thousands of years. Presence of high levels of ellagic acid and ascorbic acid in the fruit makes it a rich source of antioxidants. These properties make Kakadu Plum very attractive for use as an ingredient in mainstream food and other industries. 
The use of Kakadu plum as a natural food additive has had far reaching economic benefits to northern Australian indigenous communities especially the remote community of Wadeye. This community has developed as a collection hub for Kakadu plum in the past three years and more than 100 indigenous harvesters are engaged in the harvest each year.
To meet the market demand a cooperative type business model is being developed which aims to combine wild harvest from across northern Australian. This emerging business model for Kakadu plum indicates the effective engagement with indigenous communities and successful commercial application of an indigenous food. This presentations looks at the commercialisation of Kakadu plum and the pathway it can create for other native species. 
 
Yasmina Sultanbawa
Yasmina is a Senior Research Fellow at the Queensland Alliance for Agriculture and Food Innovation (QAAFI), University of Queensland. She has 18 years' experience in value addition to food and has a track record of working with industry and attracting national and international funds where commercialization has been a key outcome. Much of her recent research has involved commercial applications of Kakadu Plum products.
Can One Desire Too Much of a Good Thing
Ellagic Acid in Kakadu Plum: An Analysts' View 
by David Williams
Agri-Science Queensland, Department of Agriculture and Fisheries (DAF), Queensland, Australia.
The phenolic ellagic acid (EA) is receiving increasing attention for its nutritional and pharmacological potential as an antioxidant and antimicrobial agent. The Australian native Kakadu plum (Terminala ferdinandiana) fruit is an abundant source of this phytochemical with levels far exceeding those of comparable EA-containing fruits such as strawberries, boysenberries and blueberries. Making assessment of EA problematic is that it occurs in different forms: free EA, EA glycosides and polymeric ellagitannins with these forms possessing widely differing solubilities. Consequently the focus of most measuring protocols is to devise steps that keep the water insoluble free EA (end-point of most analytical methods) solubilised. In a recent investigation where we measured fruit collected from specific trees, very high EA-producing individuals were identified. The subject of my talk today details modifications that were necessary to accommodate the heightened levels exhibited by these fruit if accurate and consistent total EA measurements were to be realised. As EA solubility is governed by pH, an insight into this dependence was an essential component of this investigation.
 
David Williams
David is Senior Chemist at Innovative Food Technologies, Agri-Science Queensland, Department of Agriculture and Fisheries. Davids' research experience is in the area of phytochemistry and has worked extensively with different horticultural products assessing their phytochemical profiles. Much of his recent research has been in determining the key chemical components that contribute to the bioactive properties of kakadu plum. 
 
About Science Seminars
Queensland Alliance for Agriculture and Food Innovation hosts science seminars across the disciplines of animal, horticulture, crop, food and nutritional sciences.
With a range of speakers from Australia and abroad, the series explores how high-impact science will significantly improve the competitiveness and sustainability of the tropical and sub-tropical food, fibre and agribusiness sectors.
 
View Science Seminar pageSign up to receive QAAFI Science Seminar notifications
Email Science Seminar Committee
---
The Queensland Alliance for Agriculture and Food Innovation is a research institute at The University of Queensland supported by the Queensland Government via the Queensland Department of Agriculture and Fisheries.