Genomic solutions to major challenges facing the northern Beef industry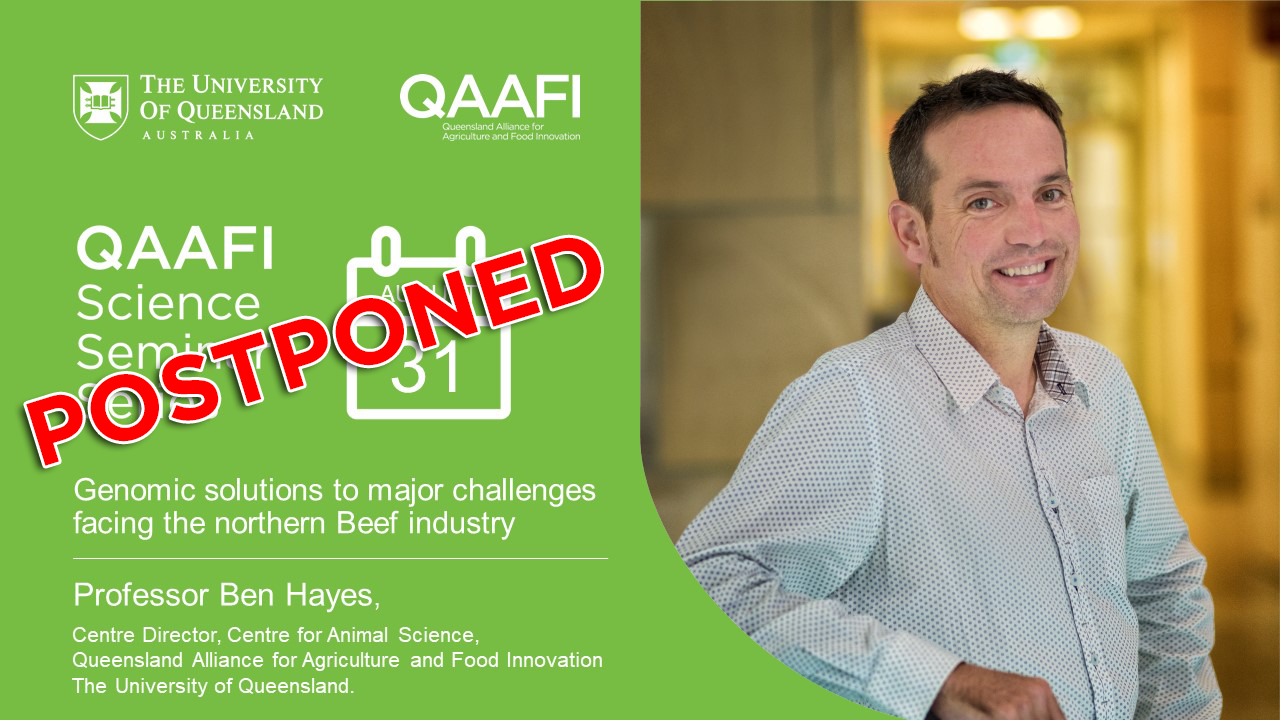 Abstract
While new technologies such as genomic selection have been adopted on a large scale in southern beef and sheep industries, in the north barriers such as age of animal, lack of records for productivity and adaptation, have reduced their impact. We present several new innovations, including an epigenetic clock to predict age of animals, and recording of new fertility, tick and temperament traits which is feasible on a large scale. This work is particularly important given the latest IPCC predictions and the need to adapt our agriculture industries more rapidly than in the past.
Professor Hayes has extensive research experience in genetic improvement of livestock, crop, pasture and aquaculture species, with a focus on integration of genomic information into breeding programs, including leading many large scale projects which have successfully implemented genomic technologies in livestock and cropping industries. Author of more than 250 journal papers, including in Nature Genetics, Nature Reviews Genetics, and Science, contributing to statistical methodology for genomic, microbiome and metagenomic profile predictions, quantitative genetics including knowledge of genetic mechanisms underlying complex traits, and development of bioinformatics pipelines for sequence analysis.

Professor Ben Hayes, Centre Director, Centre for Animal Science, Queensland Alliance for Agriculture and Food Innovation E: b.hayes@uq.edu.au
About Science Seminars
Queensland Alliance for Agriculture and Food Innovation hosts science seminars across the disciplines of animal, horticulture, crop, food and nutritional sciences.
With a range of speakers from Australia and abroad, the series explores how high-impact science will significantly improve the competitiveness and sustainability of the tropical and sub-tropical food, fibre and agribusiness sectors.
 
View Science Seminar pageSign up to receive QAAFI Science Seminar notifications
Email Science Seminar Committee
---
The Queensland Alliance for Agriculture and Food Innovation is a research institute at The University of Queensland supported by the Queensland Government via the Queensland Department of Agriculture and Fisheries.
Venue
Online via zoom webinar: https://uqz.zoom.us/j/84695477067