A partnership between the peak body for custard apple growers and the University of Queensland will help modernise the boutique industry and galvanise its orchard base.
The mineral-rich fruit best eaten with a spoon feels and tastes like custard with brown sugar and supplies an eager market especially among buyers of Asian and Middle Eastern descent.
Industry growth, however, has been hampered in recent years by a lack of consistent and disease-free root stock.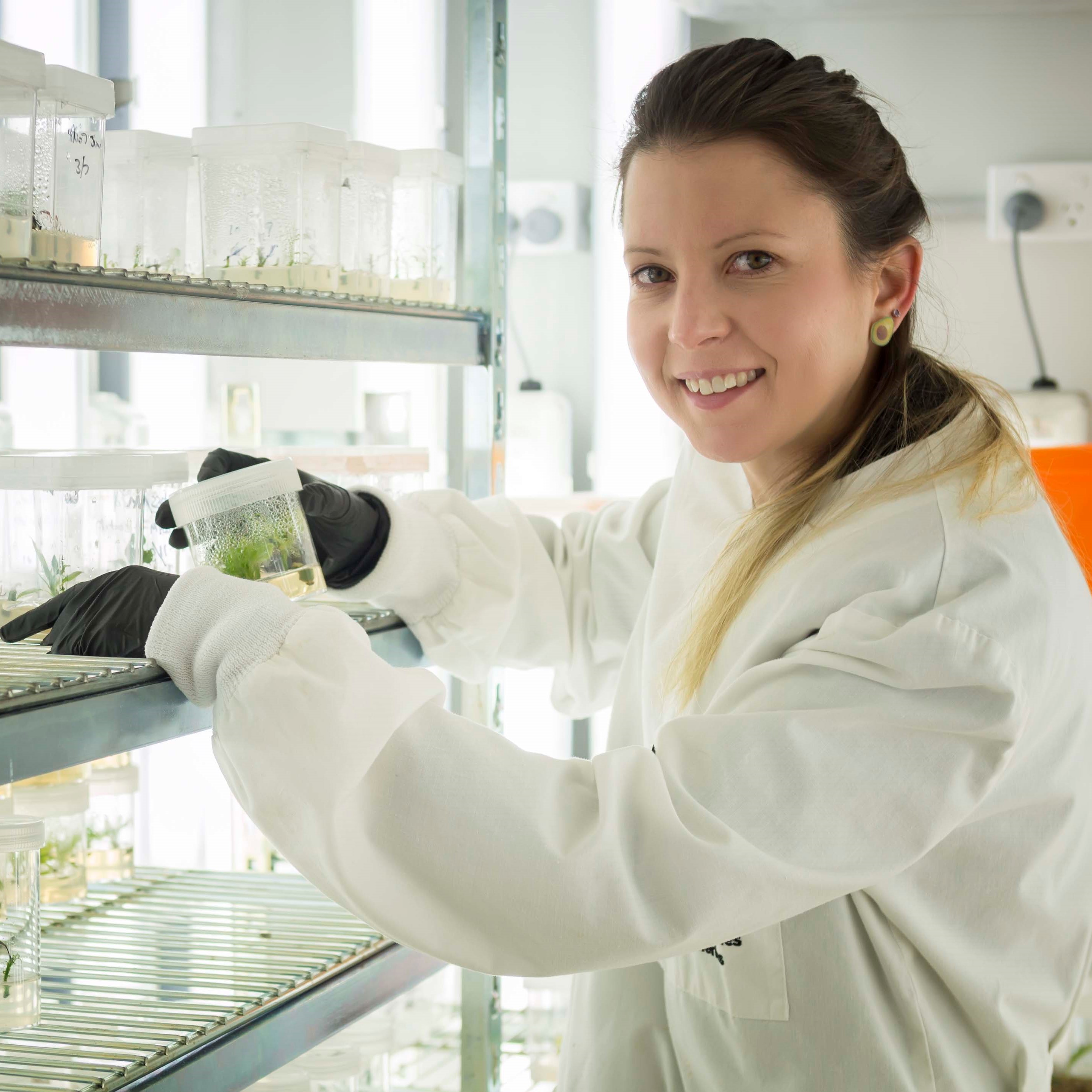 The team hopes to rectify that situation by developing a technique to propagate from proven trees at the cellular level, using tissue culture.
One of the findings already is that new techniques must be adopted for different species, so what works on bananas won't on avocados, while custard apples also require their own way of doing things.
The team hopes to rectify that situation by developing a technique to propagate from proven trees at the cellular level, using tissue culture.
Although attempts to culture Australian custard apple have been made in the past, so far these have been unsuccessful using tissues of mature trees.
The first trial grant of $27,000 will support the project for 12 months.
"With natural traditional propagation using seed, every seedling is genetically different, creating variability in tree performance," said Dr Alice Hayward, who is leading the study in the Centre for Horticultural Science led by director Neena Mitter, at UQ's Queensland Alliance for Agri and Food Innovation.
"The tissue culture process with a commercial focus takes time to optimise.
"At present, some growers propagate their own materials, and to my knowledge is no dedicated nursery for custard apples. With this work we hope to modernise the industry.
"Through tissue culture we can rapidly propagate desired plants, that are genetically uniform and disease-free, providing robust, uniform, and healthy planting materials.
"We are planning to work on both rootstock and fruit varieties, and one day hopefully enable faster uptake of new varieties from breeding programs."
Ultimately this is hoped to become a longer project, with the proof of concept developed in this trial.
Growers on the NSW North Coast and Queensland's Sunshine coast who want to enter the industry, or to expand existing orchards, have had to queue for new trees.
Older varieties of roots stock were prone to disease and this has been creating long lead times for new plantations.
"There have been a lot of problems with good rootstock in recent times," said secretary of Custard Apples Australia John Gardiner.
"Now with clonal propagation were hope to able to produce disease-free rootstock."
The industry remains boutique, with just 1800 tonnes of fruit produced annually in northern NSW and south-east Queensland but with the advent of new growers there remains the need to widen the market.
Interestingly there appears to be strong demand from online buyers, however there remains the problem of shipping fruit that may be contaminated with fruit fly larvae.
Mr Graham said the challenges for this industry centered around labour to manually pick fruit and methods of negating fruit fly larvae, with the option of radiation treatment being explored.
The industry is also considering ways to freeze-dry the fruit to supply an alternative, low GI sweetener.
Mr Graham grows African Pride variety in vase trees now 40 years old, organically without pesticides and only strategic sprays of fungicide to ward off phytophthora or sooty mould or pepper spot, particularly in successive wet seasons.