Bogi determined to give back
There's an old saying that goes 'what doesn't kill you makes you stronger' - and that applies to Woodend resident Bogi Crilly-Toth.
Originally from Hungary, Bogi made Ipswich her home after meeting her husband Brendan. They settled in a beautiful character home with their two children in the leafy suburb of Woodend.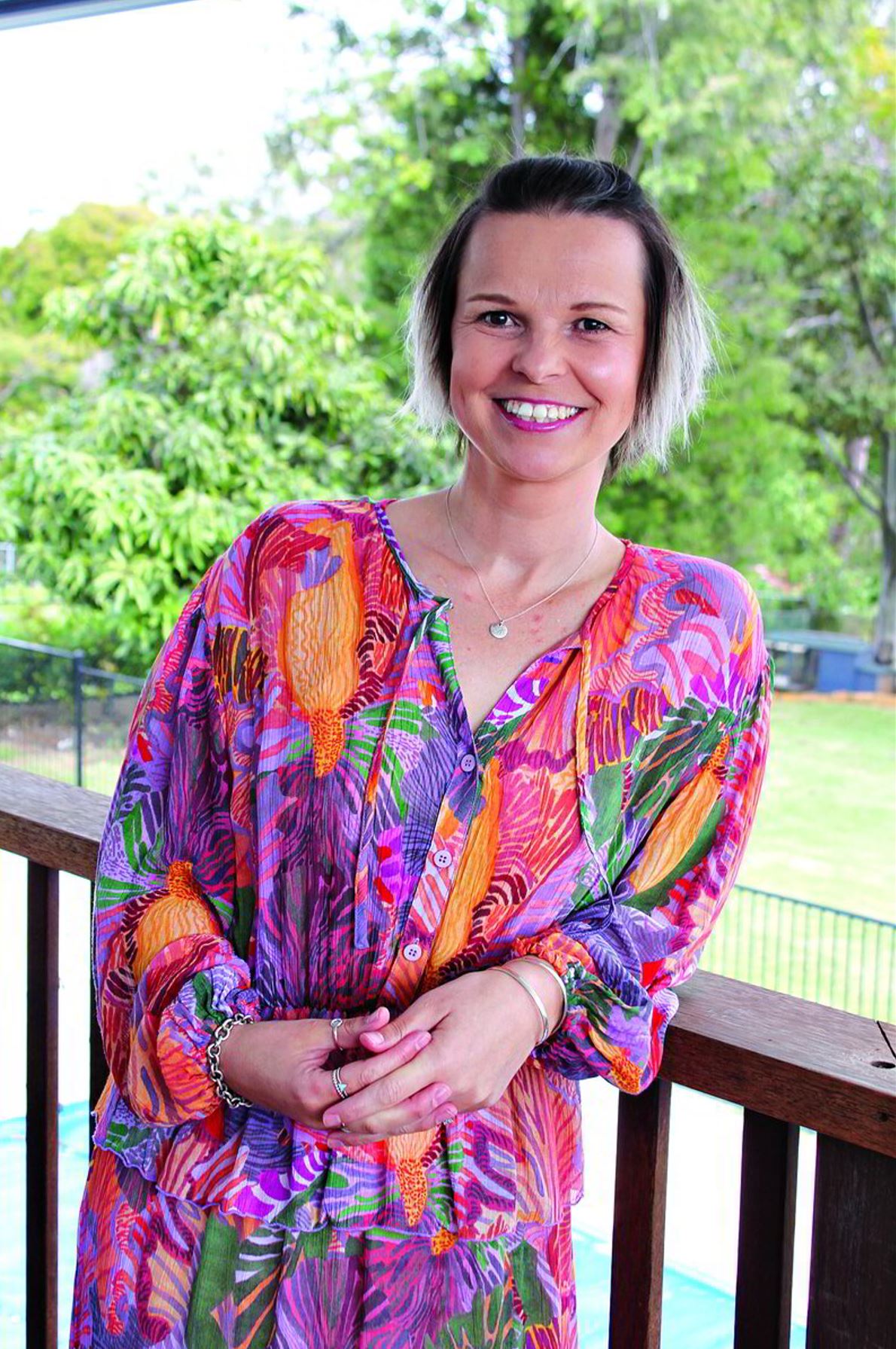 But her life took a turn in 2017 that Bogi admits changed her as a person. During an examination she found a lump in her breast, and soon after she was diagnosed with Stage 3 aggressive breast cancer.
"My world turned upside-down. However, from the get-go, from the day I got the diagnosis, I believed it was a chance for me to not only open my eyes to what I had in life and to see how lucky I am, but also to do something with this," Bogi said.
"Everything happens for a reason. There had to be reason why I was dealt these cards. I simply could not accept this without finding one," she said.
"All through my chemotherapy, my radiation and the countless surgeries, my children were my biggest motivation.
"Everything I was upset about in the past now seems so insignificant. Cancer showed me this.
"I always knew it wasn't going to kill me, and I still believe this is the case. The belief of knowing that means I can fully enjoy what I have in life.
"Of course, I have bad days, but they are getting less and less hard. I also learnt that growing old is a privilege. Everyone should know this!
"I can now say I'm cancer-free. It's been three years and there's no evidence of any cancer in me, touchwood.
"I was very lucky getting the team that worked with me."
Bogi received support not only from her friends, but from the surrounding community, including having friends drop off meals for her family during treatment.
Along with help from the health sector and emotional support from charities who work with cancer patients, Bogi came through it with a new lease of life, and she is driven to not only create awareness about breast cancer, but also to raise as much money as she can to give back to the charities that helped her through the toughest challenge of her life.
In three years, her annual event has raised a combined $14,500.
"I saw an ad for Australia's Biggest Morning Tea in early 2018 just after I finished my active treatment, which was an annual fundraiser, and I decided to host one a couple of months later. That was our first high tea. Forty ladies gathered in my backyard dressed in their best, sipping tea or coffee from beautiful teacups and having gorgeous slices or cupcakes. It was fantastic. We were very proud of the $1380 we raised for Cancer Council Qld.
"The following year I had over 100 guests, including my breast surgeon. She literally saved my life. She gave us a wonderful talk on breast cancer and the early signs we are to look out for. I had many ladies coming up to me after and thanking me for organising this.
"Last year we changed charities and we now support Mummy's Wish. They are a Brisbane-based national organisation supporting mums of young children through their battle with this horrible disease.
"They provide tailored, practical support to the families. It can be meals cooked, a cleaner provided. etc. Their work allows mums undergoing treatment to cope with their illness and meet the physical and emotional needs of their young family.
"One of the most touching things they do is they send a teddy bear to each child with a little heart-shaped recorder inside it.
"I could record myself singing to my children which provided great comfort to them while I was in hospital. They both still have their teddies."
Due to COVID last year, the high tea was held at Brothers Leagues Club, but this year's event is expected to be bigger than ever, with Bogi hoping that, every year, it gets bigger to the point where she can raise tens of thousands of dollars for charity.
"My advice to women in Ipswich is to get checked, at least once a year, or at the very least do your self-checks," she said.
"Make the first of the month the day you do it.
"My events are also about raising breast cancer awareness, and I am very happy that each year more and more young women attend our high tea.
"Family and friends all bake for the events, but we also have received gorgeous cupcakes every year from AbbeyLane Cakes, a small local business from the first fundraiser in 2018."
Bogi, an accountant for the University of Queensland, said the support she received from her employer was also fabulous.
"I know that I am very lucky to be here and be able to organise these high teas. I also know of a lot of people who are currently fighting for their lives, and of those who lost theirs.
"The least we can all do is to listen to our bodies, examine our bodies and look out for any changes. No matter how small.
"I now have a much more positive outlook on life. Once you are faced with your mortality, everything changes. For me, it changed for the better.
"I hope these events get bigger each year, not only so we can raise much-needed funds for cancer charities, but to raise awareness in our community.
"I have a friend who had a son born premature, and he started 14 years ago the same way that I did. He now raises up to $50,000 a year for his chosen charity, with 400 people attending each occasion. How amazing will that be? That's my goal!"
Any businesses are able to give support to the fundraising event in November, such as raffle prizes or donations, can email editorial@localipswichnews.com.au and we'll pass on your details to Bogi.