Researchers have proven that genomic selection can successfully predict the performance of key sugarcane traits, with the technology set to improve plant breeding outcomes in the crop.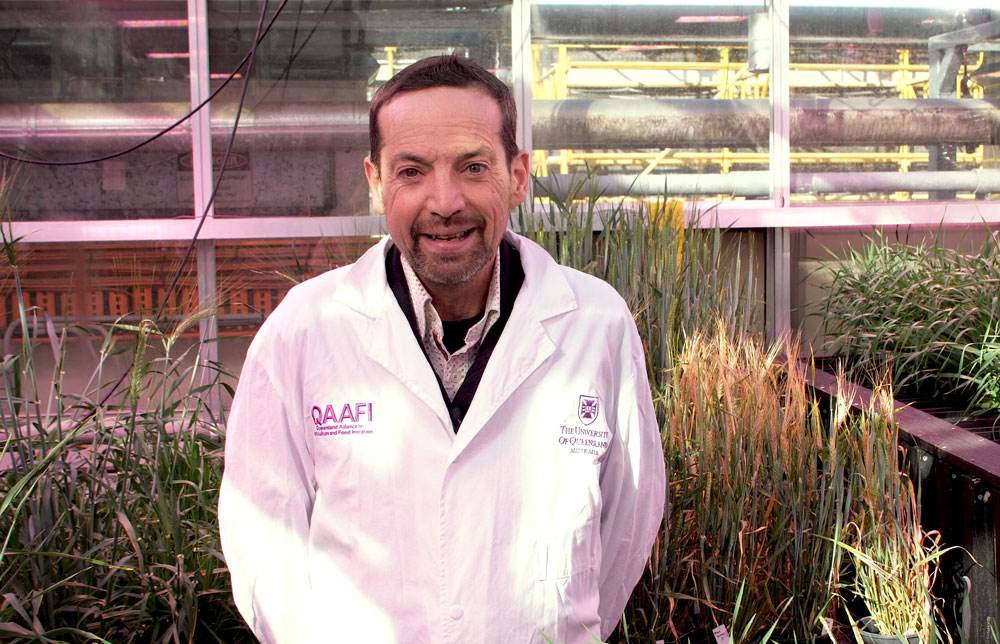 The program is the culmination of five years of collaboration between Professor Ben Hayes' team at the University of Queensland and Sugar Research Australia (SRA).
Professor Hayes said a validation trial confirmed genomic selection could double the rate of gain for key sugarcane traits.
"We investigated the possibility of using genome-wide DNA markers, termed genomic selection, to accelerate gains for the sugarcane traits that determine profit for growers," Professor Hayes said.  
"It's tremendous and a great sense of relief when you see the result is what you predicted, but it's also reassuring that this technology works very well.
"We've seen genomic selection technology work in dairy cattle, where it revolutionised the industry – we've seen it in wheat, and now sugarcane."
The sugarcane genome is one of the most complex plant crops with modern varieties containing between 110 and 120 chromosomes.
Research is also underway at QAAFI to map the genome to pinpoint which genes are responsible for which traits and how genetic variation influences a plant's composition and performance.
"Sugarcane's genome is far more complex than the human genome, so it's very encouraging to confirm this process works," Professor Hayes said.
Dr Jason Eglinton, SRA's Executive Manager of Variety Development said while other crop industries were also adopting genomic selection, the technology would probably have a bigger impact for sugarcane because of the plant's biology.
"For the UQ team to develop the calibrations, algorithms and then to validate those predictions in field performance work is a significant step forward," Dr Eglinton said.
The Australian sugarcane crop is projected to be worth more than $2.5 billion in 2023-24, and Dr Eglinton said the potential to speed up the implementation of genetic improvements was a valuable tool.  
"Sugarcane is a perennial crop so ordinarily we would be growing a trial for three years over multiple crop cycles to test its performance," he said.
"If you can have a shortcut like a DNA profile telling you something about its performance, we don't just save a year, we save three years."
Dr Eglinton said the models and methods developed by the UQ team were already being deployed in commercial variety development by SRA.
"We have a 10 to 12-year development pipeline to produce a new variety and the potential for genomic selection to be used is really exciting.
"If you can get a variety with a higher yield to market years earlier than you would otherwise, then the economic impact dwarfs the cost of the technology."
This research is funded by the Department of Agriculture and Fisheries, Sugar Research Australia and The University of Queensland.
Images are available via Dropbox.
Media: Professor Ben Hayes, UQ b.hayes@uq.du.au, +61 434 210 890; Dr Jason Eglinton, SRA, +61 7 4056 4521; UQ QAAFI Comms, Natalie MacGregor, n.macgregor@uq.edu.au, +61 409 135 651.
The Queensland Alliance for Agriculture and Food Innovation is a research institute at The University of Queensland supported by the Queensland Government via the Queensland Department of Agriculture and Fisheries.