The biggest industry bottleneck for avocado production could soon be a thing of the past with the signing of a licence agreement between The University of Queensland's commercialisation company UniQuest and Anderson Horticulture Pty Ltd. 
UQ researchers have developed a world-first commercial-scale tissue culture propagation technology for Reed avocado rootstock.
The tissue technology was developed at the Queensland Alliance for Agriculture and Food Innovation's Centre for Horticultural Science by Professor Neena Mitter and her team.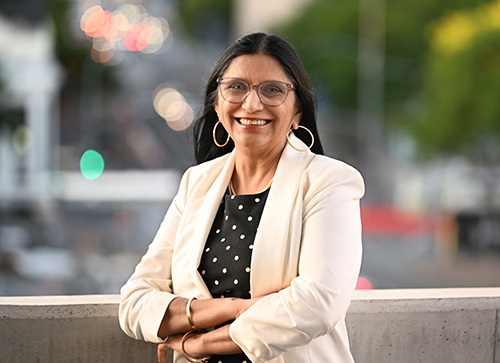 Professor Mitter said avocado orchard practices are moving quickly toward high-density planting.
"Industry is very much in need of high-quality plants derived from the best performing trees, and this new deal is an exciting jump toward a sustainable long-term solution to meet the growing global demand for avocados," Professor Mitter said. 
"We only need a few buds to cleanly produce high volumes of plants throughout the year.
"This method of sustainable propagation can produce more output with less input, and the clean nature of the process opens up new international and national business avenues.
"It's an important plant export opportunity for Australia."  
UniQuest CEO Dr Dean Moss understands the impact of innovation and technology on the future of sustainable global agriculture. 
"This UQ-developed agricultural technology highlights an innovative approach to finding sustainability, crop production and agronomy solutions," Dr Moss said. 
"I look forward to seeing this newly commercialised technology taken up across the world and know that the many avocado fans out there will too.
In 2020–21, Australia produced just over 78,000 tonnes of the fruit, which had an estimated value of $563 million. 
Anderson Horticulture owner Graham Anderson AM said his company has been an active participant in and strong supporter of many short- and long-term government, educational and industry research programs. 
"We are very excited to have been granted sole rights to produce the world's first tissue culture avocado rootstocks for Australia and for export markets, and I thank Professor Mitter and her team for creating this opportunity for us," Mr Anderson said. 
"This is really the future of avocado propagation, and we are very excited to be the first in the world to step into this space." 
The Australian Research Council and Advance Queensland-supported technology was developed with partners including Andersons Horticulture, Jasper Farms, Delroy Orchards and the Queensland Department of Agriculture and Fisheries.
Media: UniQuest, Esther Haskell, e.haskell@uniquest.com.au, +61 (0)409 767 199; QAAFI Communications, Natalie MacGregor, n.macgregor@uq.edu.au, +61 (0)409 135 651.