By 2050, experts predict that climate change could kill off the 2 main coffee varieties we drink daily while also jeopardising 60 per cent of the planet's 124 wild coffee plants.
The news will come as a shock to Australia's 11 million daily coffee drinkers ahead of World Coffee Day on October 1.
It will also promote fresh conversation about the need for our planet to reach Net Zero carbon emissions by 2050.
But while it is cause for concern, a research team at The University of Queensland has been experimenting with a host of potential solutions.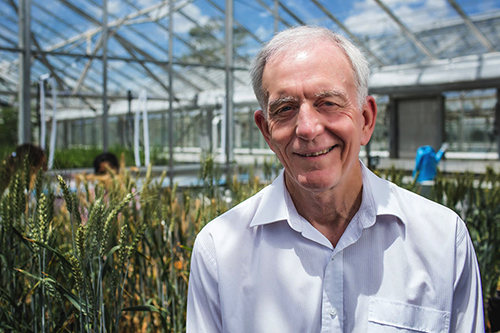 UQ's Professor for Innovation and Agriculture, Robert Henry, sat down with Research News to share what he and his team have found after nearly a decade of research.
How dire is it?
Although it's a really scary thought, now is not the time to panic, thanks in part to an almost decade-long research project conducted at UQ.
In Australia, the 2 main coffee varieties consumed are Arabica and Robusta.
The issue is that both grow best at high altitudes where there is ideal sunlight and cooler temperatures. But with our climate changing, those temperatures are getting hotter, forcing growers further into the mountains.
"It's getting warmer and as we move to higher and higher altitudes we eventually get to the top of the mountain and there's nowhere left to go," Professor Henry said.
"That's what's happening with the large proportion of coffee growing areas. They're becoming less suitable."
Around 2014, Professor Henry received an Australian Research Council grant to pursue a project called Understanding Coffee Quality.
As a result, Professor Henry said he has "never had more students wanting to be part of a project".
Together they've made strides in achieving optimal coffee quality in an ever-changing world.
Part of this includes experimenting with coffee growth in Australia and in air-conditioned environments.
What they found is that Australia has a unique premium product, but the team needs investors to further refine their research.
And while we can't compete with the low production costs of nations like Brazil, we have found a niche flavour that is becoming sought after the world over.
"If we have the right investor we could do more, because there's still quite a lot more research to do," Professor Henry said.
"It depends on local people wanting to grow coffee. If people want to grow coffee we can work with them and help make it successful.
"We all want to continue to grow a high-quality coffee into the future, that's the test."
What do we know about Australian growing conditions?
Professor Henry said the Atherton Tablelands were most suited to coffee growing, with growers also having luck in northern New South Wales.
"These are places with plenty of light where it's not too hot. The Atherton Tablelands are where our best production is now and they're on the right track," he said.
"There's been coffee production in northern NSW in places like the Alstonville Plateau. It's a little bit elevated, a little bit cooler and sub-tropical. The quality there has been better than people have thought, so far from the equator."
While Australian coffee boasts a unique flavour, it is also more than quadruple the price of South American coffee.
But Professor Henry believes this could work in Australia's favour.
"Australian coffee has got a real reputation. It's not the coffee itself, it's the way it's made – that Australian coffee style," he said.
"Coffee production in Australia is relatively small, so it's sufficiently novel and people pay a high price just to have an Australian coffee."
One kilogram of Australian beans has been known to fetch as much as $20 per kilogram, compared to just a few dollars per kilo for South American coffee.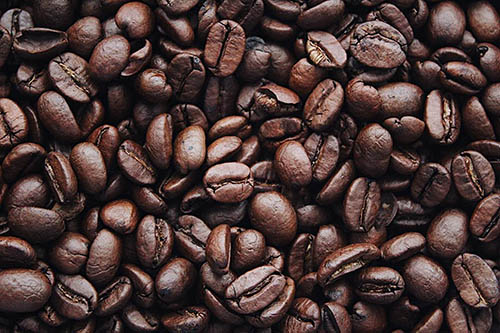 Professor Henry said some business operators had even sought to sell Australian beans directly to cafes in Paris and London as a specialty item, due to its unique flavour.
But in a world where cost of living pressures are through the roof, it's not just Australian coffee that's expected to increase in price.
"It's not impossible for all types of coffee to head the same way as alcohol, where you're paying significantly more to buy it than what you used to," Professor Henry said.
"If it becomes in short supply I think a lot of people will keep drinking it and pay more. The hardcore drinkers will pay whatever the price is, I would think.
"I don't think coffee consumption will die out entirely, but a lot of people won't be able to afford it."
The science behind the perfect brew
Professor Henry and his team found that growing coffee in shadier conditions brings out a fuller flavour.
"What we did is work with local coffee bushes and we made coffee from beans collected at the top of the bush and the bottom of the bush – the same bush – and we got better coffee from the ones at the bottom," he said.
"Growers are now using this technique, harvesting the stuff at the bottom and selling it for a higher price."
In the shade, the beans mature more slowly and this develops their flavour, allowing them to retain their natural sugars.
"What's most important is the sugar content," Professor Henry said.
"When you roast the beans, all the sugar is actually destroyed, but it's the breakdown products of the sugar that produce the flavour.
"The beans that mature too quickly in the sun end up with lower sugar, lower caffeine, lower everything.
"It explains, I think, why high altitudes are good, because at high altitudes you can get plenty of light, so the coffee grows well, but it's cool. The coolness allows the beans to develop more slowly and you get a fuller flavour."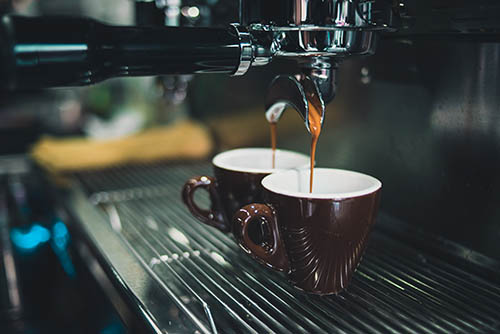 The research also explored the specific genomes of Arabica and Robusta coffee that help give them their incredibly popular flavour.
"We've looked at the genes and the chemical composition to understand that. This has put some scientific knowledge behind coffee quality, and that's really what the project was all about," Professor Henry said.
While there is no current research at UQ that suggests decaf coffee drinking is on the rise, Professor Henry acknowledged there was a market for it, and this too would be affected by climate change.
"People always ask about caffeine-free, but to another segment of the market that product is useless because they're drinking it for the caffeine," he said.
"The right level of caffeine is the challenge. That's one of the reasons that Arabica is considered better, because it's not quite as high in caffeine and not quite as bitter as Robusta.
"There's lots of very contradictory health evidence about caffeine as well. There are downsides, but there are a lot of positives in other areas as well. The effect of caffeine can be very positive in some individuals and negative in others."
So, are these new varieties going to make us all coffee snobs?
You would think that after years of experimenting and enjoying the world's finest coffee, your local café just wouldn't quite hit the same.
But it's actually the opposite for Professor Henry.
"I'm not a fussy coffee drinker," he said.
"But my son amazes me. He's got every possible coffee drinking device across a big bench at home, with different machines.
"There are so many ways of making a coffee now. I'm happy to just stick to my espresso."
Contacts: Professor Robert Henry, Centre for Crop Science, QAAFI at UQ email: robert.henry@uq.edu.au; QAAFI Communications, Natalie MacGregor, n.macgregor@uq.edu.au, +61 (0)409 135 651.
This story was featured in UQ's Contact magazine.
---
The Queensland Alliance for Agriculture and Food Innovation is a research institute at The University of Queensland supported by the Queensland Government via the Queensland Department of Agriculture and Fisheries.