Food Leaders Australia facilitated the first Meet Up of the year for the Agtech and Logistics Hub, showcasing an exciting new space for the Agtech industry.
This was the first public viewing of the Agtech and Logistics Hub home at FKG's Witmack Precinct which will grow the agricultural value chain through the development of innovation and technology.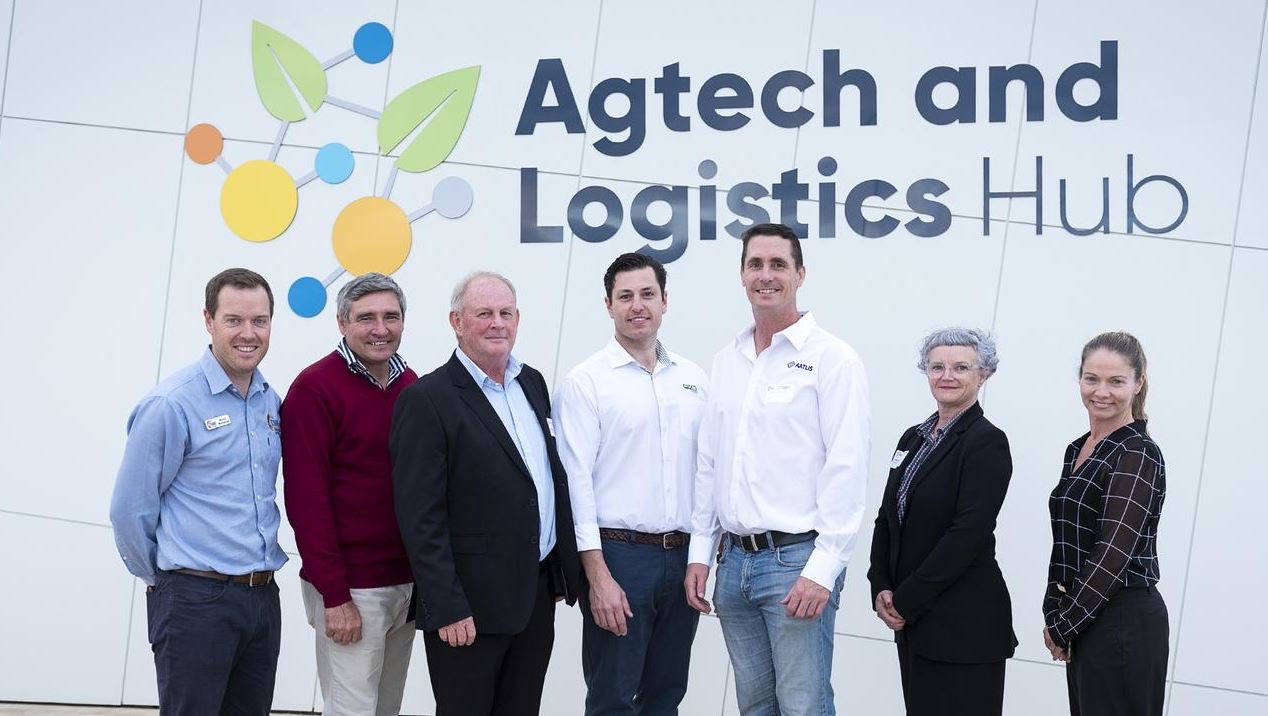 Thomas Hall, Interim Director of AgriFood Connect, said the hub is an exciting new initiative for regional Queensland.
"There's nearly 100 people here tonight which demonstrates the relevance and attraction of the Agtech and Logistics Hub to the agribusiness community and its strong future."
"It's really encouraging to see such a good roll-up, thanks to all our partners in delivering this wonderful event," said Mr Hall.
Bruce McConnel, TSBE Food Leaders Australia (FLA) General Manager said it was exciting to showcase the hub's temporary location and facilities, direct to industry.
"This is effectively the space now available for entrepreneurs and Agtech people to come together and work, free of charge while we're in this location," said Mr McConnel.
The hub is jointly funded by the Queensland Government in association with the FKG Group, TSBE, University of Southern Queensland and the University of Queensland.
The Meet Up was also an opportunity for businesses to network.
Loren Otto, Co-Founder and Director, AirBorn Insight said he spoke to six or seven potential clients which was really good.
"Being such a focused group on Agtech, which is exactly what we do, this was brilliant," said Mr Otto.
Steve French, Director, PAStech said it was fantastic to get people's feedback on how his company can help within the agricultural sector.
"It was a really good opportunity because we don't have to travel to all the farms, people come in here," said Mr French.
There was a number of other exhibitors, including Telstra.
Graduate Network Engineer at Telstra, Jamie Wright, said he was able to make some great connections.
"And also better understand the rural needs of what they need from big technology companies like us as well," said Mr Wright.
For more information on the AgTech and Logistics Hub visit: www.agtechlogisticshub.com.au 
Contact: Stephen Williams, QAAFI Deputy Director, The University of Queensland, E. stephen.williams@uq.edu.au T. 07 3346 0585 
---
Original article Industry excited by new Agtech and Logistics Hub, published by the Toowoomba and Surat Basin Enterprise news 22 March 2021published.
---
Related articles: 
Industry gathers to celebrate Toowoomba Agtech Hub, by Victoria Nugent published Queensland Country Life, 30 March 2021. 
Agtech logistics hub on show for first time at industry event by Matthew Newton published 24 March 2021 by The Toowoomba Chronicle online. 
---
The Queensland Alliance for Agriculture and Food Innovation is a research institute at The University of Queensland supported by the Queensland Government via the Queensland Department of Agriculture and Fisheries.