The May 2020 national wheat outlook is predicting an overall average yield across Australia's wheat belt but with significant regional variability, according to crop-climate researchers at The University of Queensland.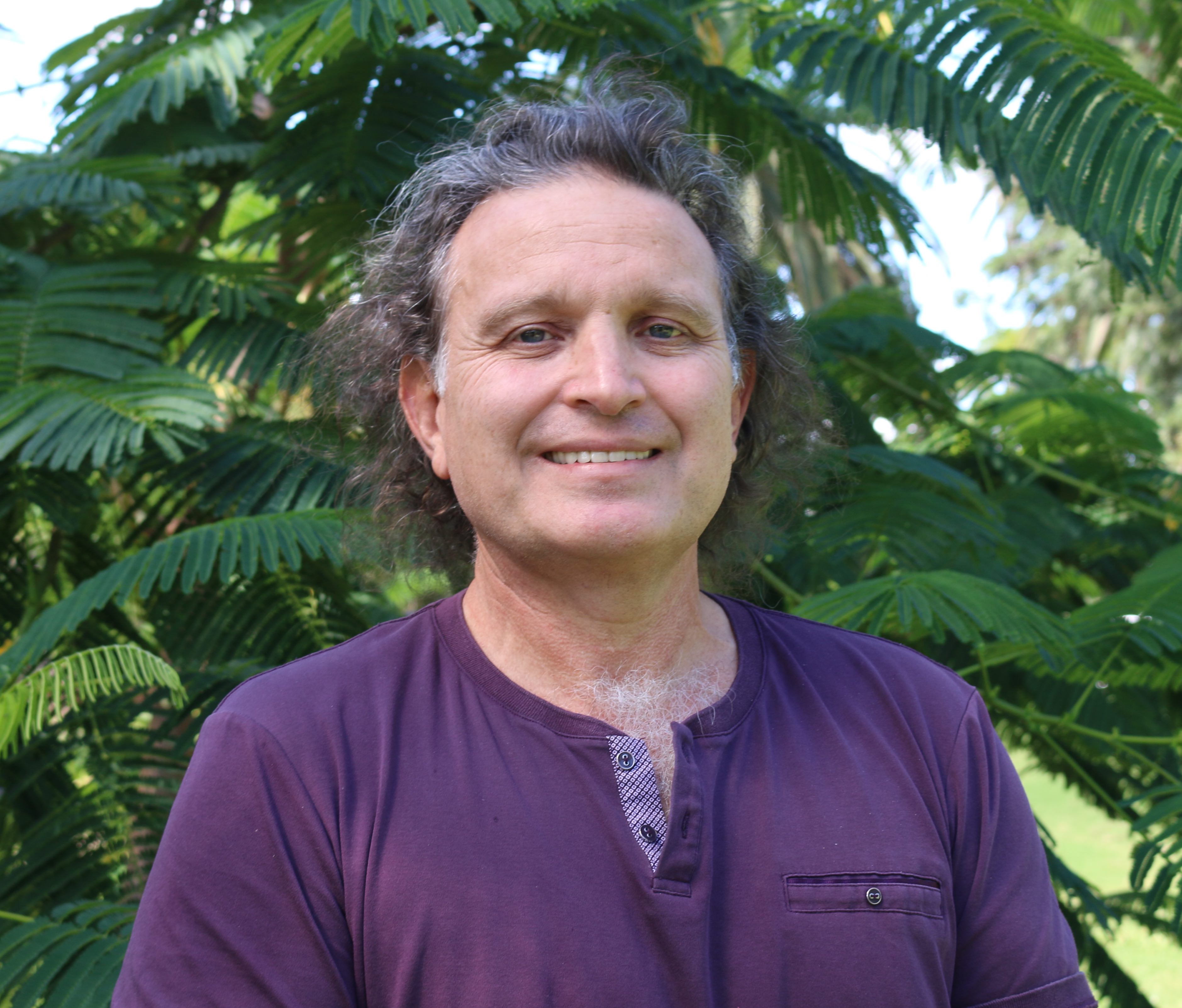 Dr Andries Potgieter from the Queensland Alliance for Agriculture and Food Innovation (QAAFI), said the team's advanced crop modelling linked to national climate projections, indicated that chances are for a close to average wheat yield outcome during the current winter crop season at national level while there remains considerable local variation. 
"Almost all of the southern states including parts of New South Wales, Victoria, South Australia, and Western Australia show significant positive departures above the expected normal yield levels (Figure 1)," Dr Potgieter said.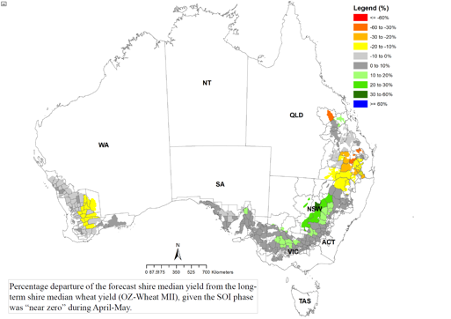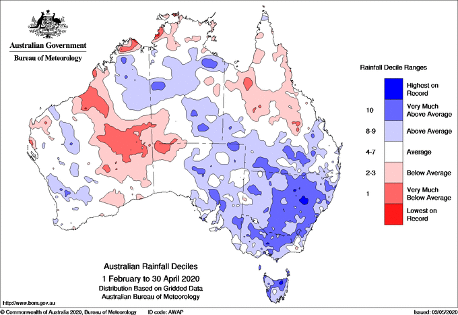 "Although most regions received good rains during the previous three months (Figure 2), it was variable and patchy across most of Queensland's and parts of Western Australia's winter crop regions."
He said widespread above average rainfall during May to July is needed to induce further good plantings and improve the current crop outlook especially in Queensland. 
The QAAFI national seasonal wheat outlook, now freely available online, is based on the integration of an agro-climatic wheat yield model (Oz-Wheat), which is sensitive to deficit or excess water during the growing season.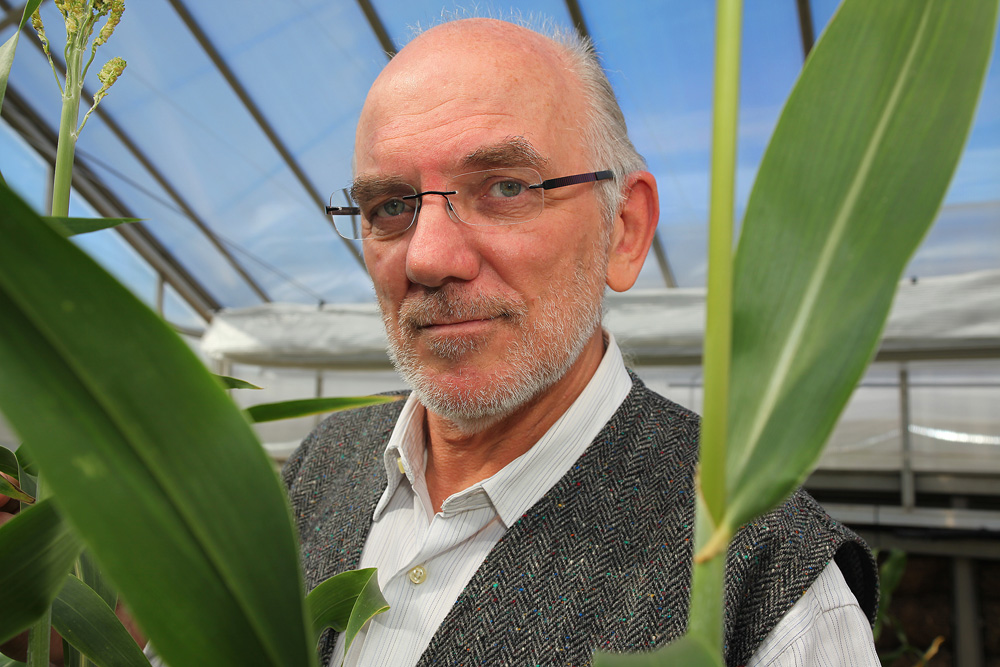 Professor Graeme Hammer, who helped develop the wheat outlook modelling capability, said the model uses actual weather data across the wheat belt up to the forecast date, and then uses projected data after that date. 
"The projected weather data are drawn from historical analogue years based on the prevailing phase of the El Nino - Southern Oscillation (ENSO) system," Professor Hammer said.
"The model has been calibrated against historical shire wheat yield data from the Australian Bureau of Statistics and uses historical weather data from the Bureau of Meteorology."
Yield forecasts are updated at the start of each month for both wheat and sorghum crops, and freely available online. 
Professor Hammer said it was important for growers and industry to have access to the best seasonal crop forecast information as near to real time as possible.
"This information should be available to industry at national scale as it is critical to decision-making and impacts on businesses across the supply chain from farm scale through to bulk handlers, grain traders, and insurers," Professor Hammer said.
"QAAFI is committed to using the best science and technology to ensure the monthly release of this national wheat yield forecast to industry."
---
The national wheat outlook complements the QAAFI team's summer sorghum outlook – also freely available from the QAAFI website here.
 View the latest seasonal wheat crop report for Queensland     View the latest National Wheat outlook from May 2020 
---
Contact: Dr Andries Potgieter, Senior Research Fellow, Queensland Alliance for Agriculture and Food Innovation, The University of Queensland, Gatton, M: 0408 715 514, E: a.potgieter@uq.edu.au or Professor Graeme Hammer, Professorial Research Fellow, Centre for Crop Science, QAAFI, UQ St Lucia, T: 07 3346 9463, M: 0412 189 757 or E: g.hammer@uq.edu.au .

High resolution images: For more images and captions contact Carolyn Martin QAAFI Communications M: 0439 399 886
Related article: Australia tipped to produce overall average wheat yield: QAAFI - GrainCentral by Liz Wells posted 8 May 2020