Dr Miao Zhang and Dr Qiang Xing from the Chinese Academy of Science (CAS) visited UQ in May as part of a Queensland-Chinese Academy of Science (Q-CAS) collaborative project funded by the Queensland Government and CAS to enhance crop yield prediction systems at field scale.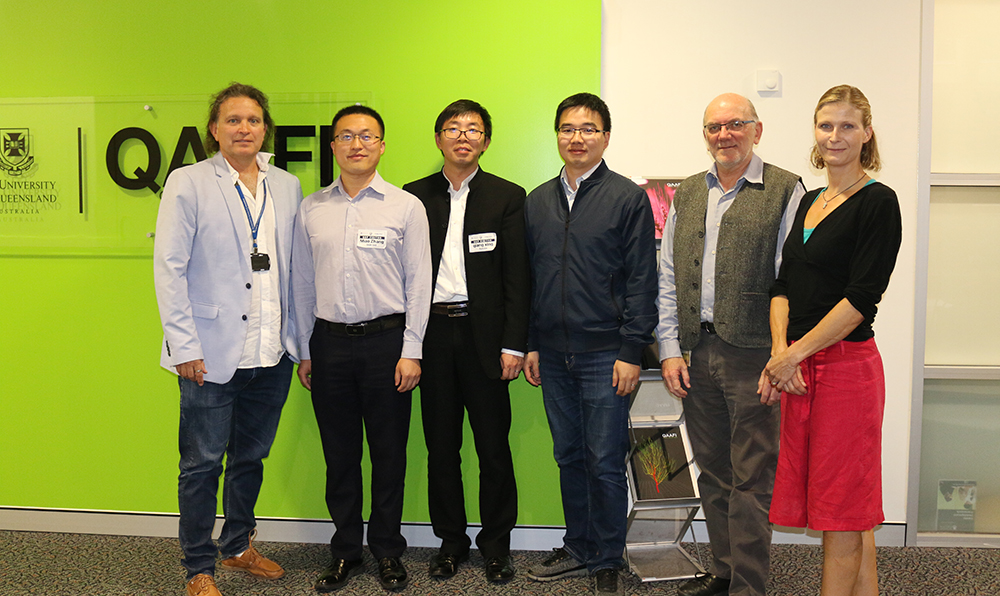 Hosted by Dr Andries Potgieter, the team visited the St Lucia campus to meet with Professor Graeme Hammer to discuss biophysical design utilising integration of satellite technologies, climate data and crop modelling.
Dr Miao Zhang and Dr Qiang Xing also visited Toowoomba to participate in an APSIM training day, and took a field trip to Dalby and the Hermitage Research Facility at Warwick to inspect phenotyping sensing platforms for sorghum breeding trials.
As part of the collaborative project between Queensland and Australia, Dr Andries Potgieter will work with the Beijing-based Institute of Remote Sensing and Digital Earth (RADI) on crop yield prediction systems using satellite data and biophysical crop modelling systems.
Dr Potgieter and RADI's Dr Miao Zhang lead the project, which aims to equip producers and the grains industry to cope with weather extremes and climate change.